The Untold Truth Of Brian Howe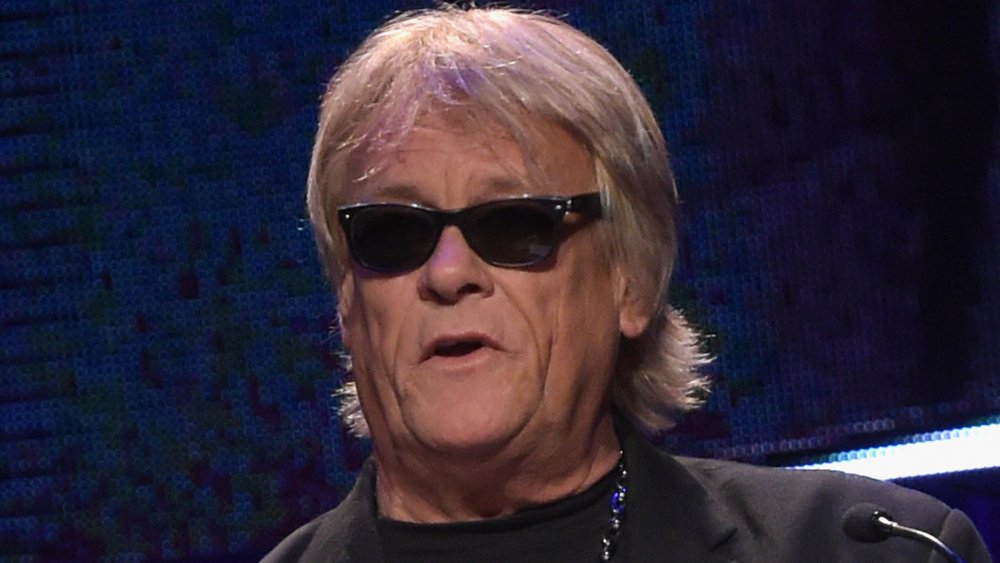 Rick Diamond/Getty Images
There's sadly another name to add to the list of celebrities we've lost in 2020 as another music star has passed away. Brian Howe, the former lead vocalist for the English hard rock band Bad Company, died on May 6, 2020, at the age of 66, according to TMZ. The singer who reportedly "had heart issues" and had previously suffered a heart attack in 2017 passed away after going into cardiac arrest, either "at his home in Florida" or "possibly on his way to the hospital."
Howe found fame when he "replaced Paul Rodgers as Bad Company's singer in 1983 for the Penetrator album after being recruited by his mentor, the American singer-songwriter Ted Nugent," the Independent notes. "He was also behind the majority of songs on the group's most successful record, Holy Water, which was released in 1990."
While the singer may have been best known for his work with the "supergroup," there was a lot more to his music career, which peaked in the '80s yet spanned almost 40 years. And although his website notes that his post-Bad Company days could have been spent "on a Florida beach rather than huddled in a dark recording studio or traveling from gig to gig," Howe instead took "his solo show on the road," because "that [was] the life for Brian Howe."
Brian Howe was more than just Bad Company's singer
Fans who are fondly remembering Brian Howe following his death in May 2020 surely recall his time with Bad Company and admire him for being the force behind their platinum status Holy Water album. However, the singer was active in the scene both before joining the group in the '80s and after leaving them behind in 1994 because, as he once admitted, according to the Independent, he was "quite simply ... tired of doing all the work and then getting nothing but resentment for it."
Prior to taking the stage with the supergroup, the vocalist's "career began" when he became "a member of [the] heavy metal band White Spirit," the Independent explains. Things really took off for the performer when he began working with "guitar-shredding showman" Ted Nugent, which led to Bad Company.
Following his time with the popular band, "Howe went on to have a solo career," and although his later work "never reached the level of Bad Company," according to TMZ, fans can take a listen to 1997's Tangled In Blue, 2003's Touch, 2007's Diversity, 2010's Circus Bar, and his 2018 self-titled collection. Now that the singer has passed, fans will surely be looking back to appreciate all of the music that Howe brought into the world for hard rock fans to enjoy.