The Truth About Steve Martin And Martin Short's Relationship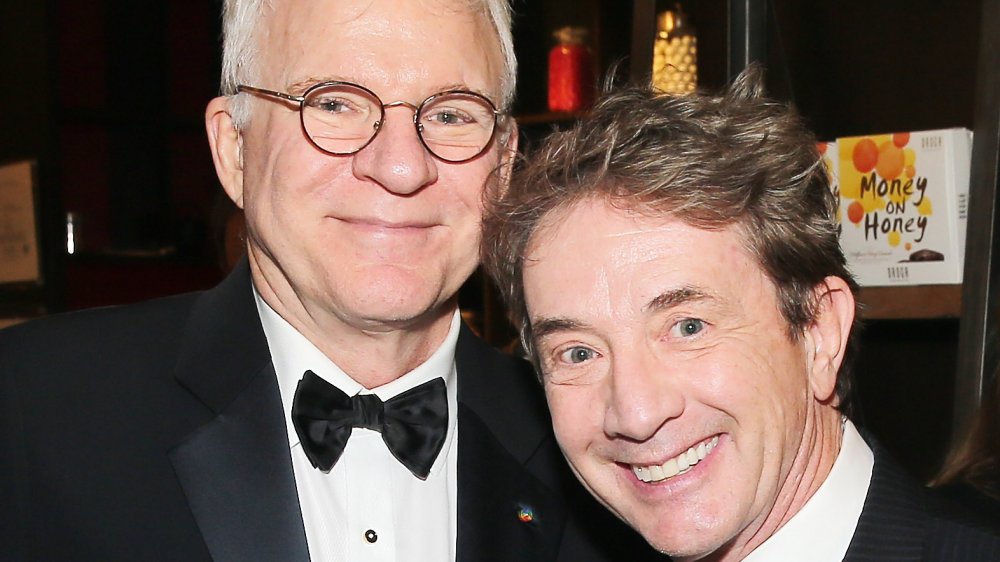 Jemal Countess/Getty Images
From Three Amigos to Father of the Bride, Steve Martin and Martin Short have been partners-in-comedy for decades. In recent years, the legendary comedians have taken their jokes from screen to stage by doing live performances together, which also inspired a 2018 Netflix special, Steve Martin and Martin Short: An Evening You Will Forget for the Rest of Your Life. While their live shows have been postponed due to the coronavirus pandemic, their friendship endures.
But what makes Martin and Short's friendship so special? In addition to their shared sense of humor, the two have a deep appreciation of one another as people.
"Steve's best quality is who he is as a man," Short told People. "He's very moral, he's very loyal, very, very ethical. And this is beyond all that talent. You can be working with the most talented, funniest human being in the world, but if you don't have those other things, you don't really want to tour with someone."
"There's nothing," Martin joked when asked about Short's greatest qualities. "No, he's kind of the perfect person. He's smart, he's funny. He has many friends. He's the most popular guy at your dinner party. If he's coming to a dinner party, it's a better dinner party. If Marty can't come, you cancel the party."
Let's take a look at this timelessly funny duo and how they've managed to keep making audiences (and each other) laugh for so long.
They first bonded over an unusual game of Scrabble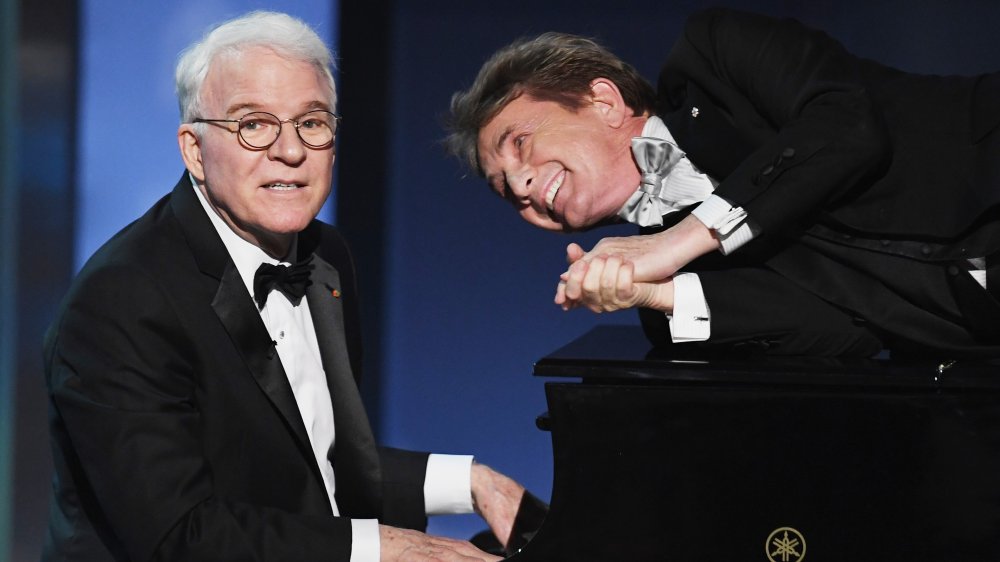 Kevin Winter/Getty Images
Steve Martin and Martin Short first met in 1985 on the set of Three Amigos. But, as they told Parade, the two didn't truly bond until they played Scrabble. Martin explained that, in the middle of their competitive game, Short slipped him an unexpected note about his wife and what he'd be willing to do in exchange "for a Q or an E."
"I can still see it! I was looking at him and he was writing and I was wondering, Why is he doing that? Is it a note to himself?" Martin recalled. "Then I saw the note folded over and pushed at me. It took me so much by surprise." That's when a true friendship began to form. As Short said, the two "have this natural chemistry."
"When you're making movies, you're in this intense world for two and a half months and often never seen each other again," Short told Parade. "In this case, I made a conscientious decision that no, I didn't want to lose this guy." As Short added in an interview with The New York Times, their relationship has never been complex. "Sometimes even with good friends, they'll take something the wrong way. We've never had that moment," he said. 
The pair have a shared commitment to keeping their comedy routine drama-free, too.
They don't mix comedy with politics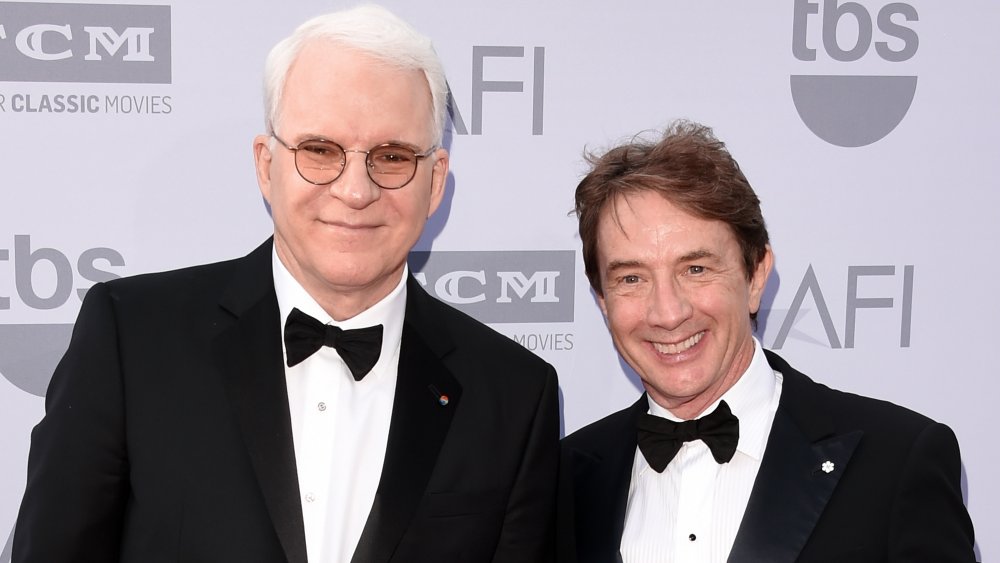 Jason Merritt/Getty Images
Although both Steve Martin and Martin Short spent ample time among the Saturday Night Live casts, the men have agreed to leave politics at the door when it comes to their own comedy routines. As Short told IndieWire, "You don't want to make half the audience feel like they're inappropriate."
"What if you don't agree? What if you see this fabulous comedian you love and he starts spouting off on how much he loves Donald Trump?" Short told Desert Sun. "Well, if you don't love Donald Trump, you wouldn't like that comedian and he'd lose you." 
The pair didn't always limit the political talk, Martin revealed. "Before the election, we did a lot of Trump material, a lot of political material, and it was fine," he explained to IndieWire. "After the election, you started to hear comments from the audience, whether it was a yay or a boo, and we said, 'We don't want that. We're not here to preach.' I'm not known as a political comedian for a reason—I actually made a choice a long, long time ago. I just feel it takes the audience out of the show a little bit."
As the duo prepares to bring their comedic talents to Hulu with a brand new series, we can't help but echo Short's sentiment (via People): "As long as we're having this kind of fun, why would we stop?"