This Is Halsey's Least Favorite Song She's Done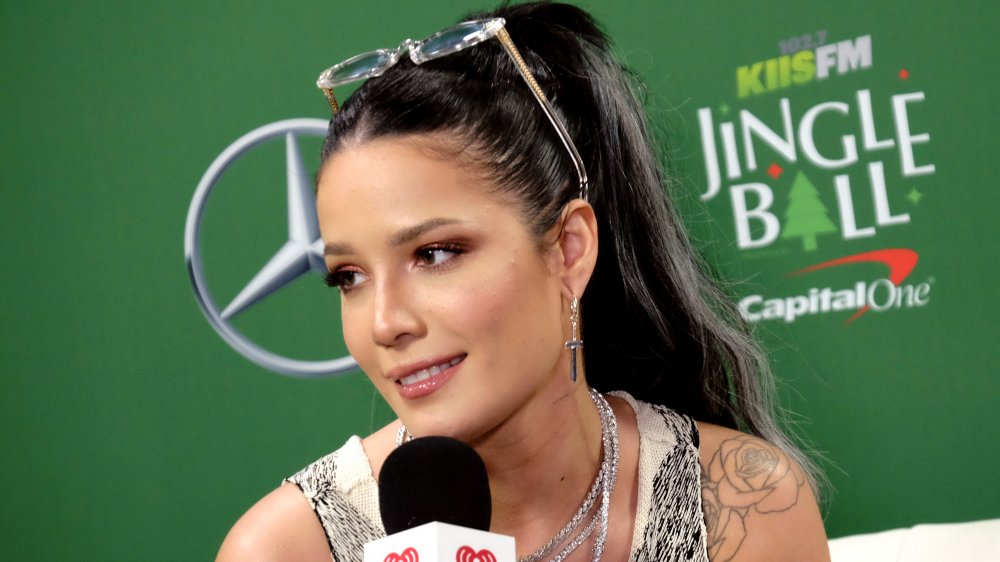 Tommaso Boddi/Getty Images
Halsey might be "Bad at Love," but she's pretty good at writing songs. In fact, according to the Songwriters Hall of Fame website, the singer-songwriter "co-wrote every song and wrote every lyric" for her debut studio album, Badlands, which ended up debuting at No. 2 on the Billboard 200, putting her on the map.
Since the release of her debut album in August 2015, Halsey (real name Ashley Nicolette Frangipane) has been unstoppable, dropping hit after hit and consistently finding her way to the top of the charts. Her most popular bops to date include "Closer," which she collaborated on with The Chainsmokers, and "Without Me." Both songs peaked at No.1 on Billboard's Hot 100 chart.
As good as it probably feels to be validated by chart-topping hits, Halsey's much more concerned with writing songs that will stay with fans long after they've disappeared from the charts. Take her hit "Without Me," for example. Although it was her first solo No. 1, it was something that she put out "on a whim." She told Billboard, "I really made that song for me, and then when I saw [how] much it resonated with my fans, and it really went beyond my fans and people really connected with it."
While it's clearly important to Halsey to write and record songs that she connects to on a personal level, she's definitely put some songs out there that she'd totally be okay with never singing again.
Here's the one song you probably won't hear the singer (willingly) perform anytime soon.
Fans were shocked that Halsey dissed this song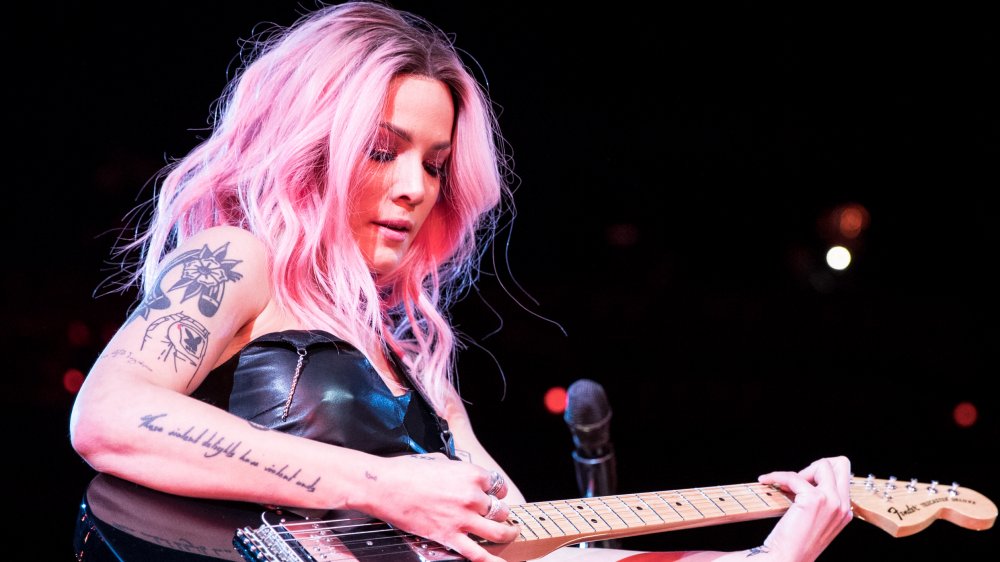 Rich Fury/Getty Images
In June 2017, one of Halsey's fans asked the singer via Twitter to share her "best and worst released songs." While Halsey couldn't quite narrow down her best songs, listing, "Sorry," "Strangers," and "Bad at Love" as possible contenders, she seemingly had no trouble zeroing in on her worst song, tweeting, "probably New Americana."
Another fan took to Twitter to fervently defend the dissed song, writing, "GIRL! don't disrespect new americana like this!! it's SUCH a good song esp lyrically! The chorus is a bit pop-y but the verses are BEAUTIFUL."
Halsey, who seemingly appreciated the unwavering loyalty, shared some insight into why she's not a fan of the fan favorite, tweeting, "Haha okaaaay. I guess I just got burnt out on it. It was my first ever single and I wasn't used to revisiting a song soooo frequently."
While Pop Buzz notes that "'New Americana' was the song that catapulted Halsey onto the playlists of radio stations and people across the world," apparently Halsey isn't completely alone in her lack of enthusiasm for the song. According to Insider, "[c]ritics insisted that she was trying too hard to write a 'generational anthem.'" And while critics apparently got the intent behind the song wrong (Halsey insisted the track was supposed to be a "social commentary on pop culture"), Insider concluded that it "isn't a good song," noting that it "gets grating after maybe the second or third listen."
Even though Halsey doesn't consider "New Americana" one of her high notes, it clearly has a special place in the hearts of longtime fans.