What Was Little Richard's Net Worth At The Time Of His Death?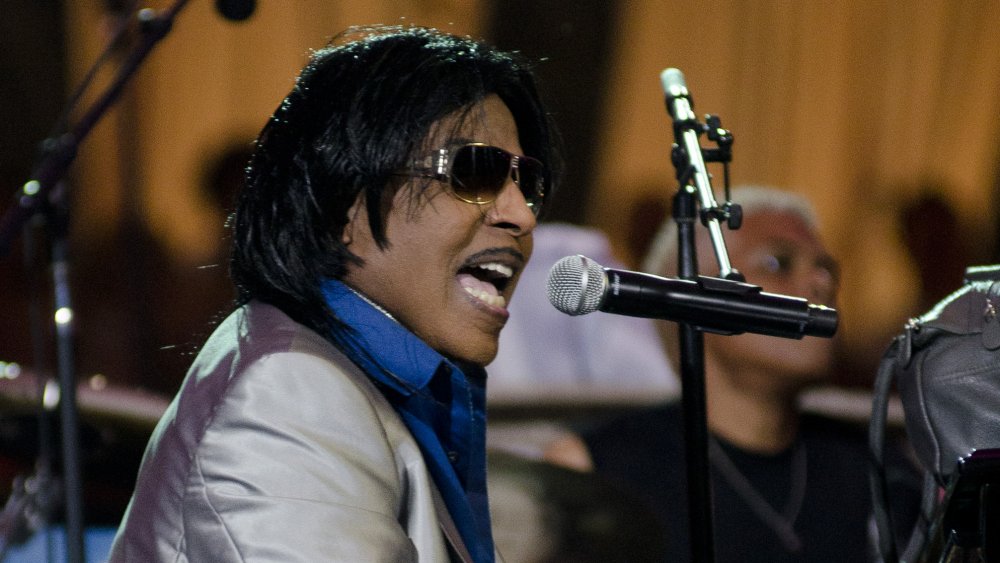 Kris Connor/Getty Images
We're not even halfway through the year, and 2020 has already been filled with far too many losses. When it comes to the celebrity world, everyone from Lakers star Kobe Bryant to country singer Kenny Rogers to rapper Chynna tragically passed away — and that's just the short list. On May 9, even more heartbreaking news spread: Legendary singer Little Richard died at age 87. His cause of death has not yet been revealed, but his son, Danny Jones Penniman, confirmed the passing to Rolling Stone.
Little Richard — whose real name was Richard Wayne Penniman — is widely considered a pivotal figure in rock 'n' roll. His hits, ranging from "Tutti Frutti" to "Good Golly Miss Molly" to "The Girl Can't Help It," cemented his spot in music history. More specifically, he was inducted into the Rock and Roll Hall of Fame in 1986. He had multiple songs inducted into the Grammy Hall of Fame and won the Grammy Lifetime Achievement Award in 1993.
As fellow rocker Gene Simmons of KISS tweeted, "A founding Father of Rock And Roll, his contributions simply can't be overstated. I had the honor of meeting Richard in his later years and was awed by his presence. He told me, 'I am the architect of Rock And Roll.' Amen! ..Rest In Peace."
Let's take a closer look at the legacy Little Richard left behind, specifically financially.
Little Richard's music career brought in the big bucks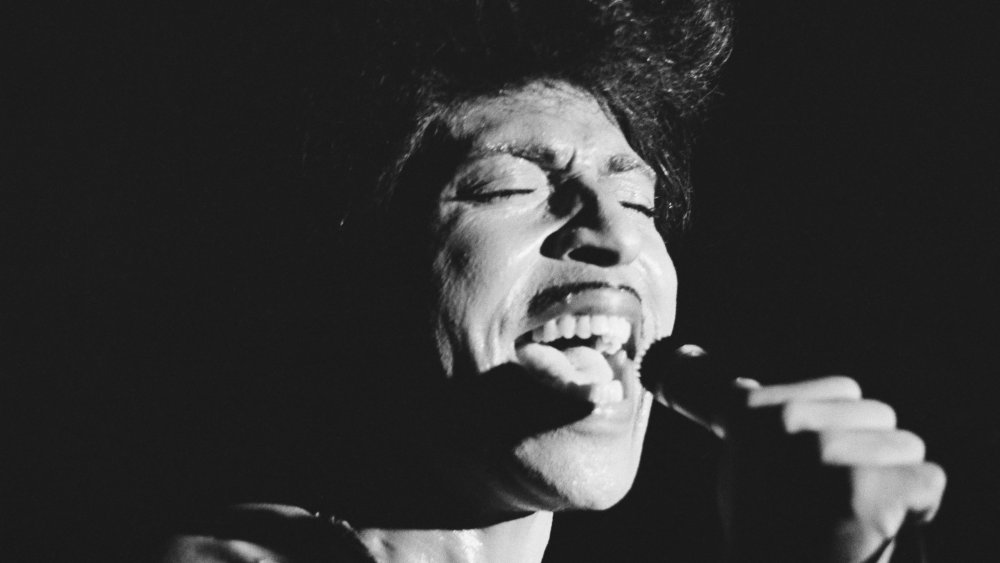 Angela Deane-drummond/Getty Images
Little Richard's impact is undeniable, and while his music catalog is timeless and priceless, he did earn quite a lot of money in his lifetime. According to Celebrity Net Worth, Little Richard was worth $40 million, while Wealthy Persons estimates a slightly higher $45 million. Either way, his fortune was nothing to sneeze at.
Showing just how far he came, Little Richard previously talked about his Georgia upbringing to Rolling Stone. "I was born in the slums. My daddy sold whiskey, bootleg whiskey," he said in 1970. In his early teens, his father reportedly accused him of being gay and he left home; some reports say he was kicked out. (Little Richard's journey with sexuality is tough to sum up concisely — while he once said he was "gay all [his] life," he also called himself "omnisexual," and later perpetuated the inaccurate idea that homosexuality is "unnatural.") 
Following news of his death, social media filled with tributes. Perhaps director Ava DuVernay's tweet sums it up best: "I served soul food brunch to Little Richard every Sunday for a year while waitressing at Aunt Kizzy's Back Porch in LA. I was a college student. He tipped me a crisp $100 bill each week on a $75 breakfast with friends. This was 30 years ago. Helped me so much. God rest his soul." 
Little Richard was a millionaire, but generous with that wealth. And he's already sorely missed.