What Was Roy Horn's Net Worth At His Time Of Death?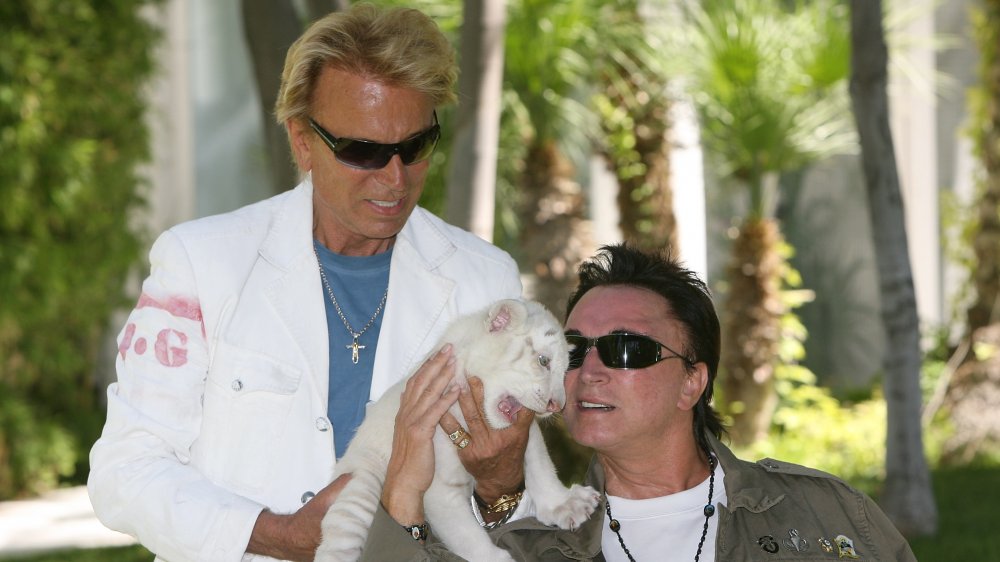 Ethan Miller/Getty Images
Roy Horn of the famous duo Siegfried and Roy died on May 8, 2020, a little over a week after contracting the coronavirus, as originally reported by TMZ. He was 75.
Roy and his partner Siegfried Fischbacher were known for their lively animal and magic shows that gained popularity in Europe, and then found staying power in Las Vegas for four decades. Their acts entertained generations and were well-known for bringing awe to audience by making lions, tigers, leopards, and other big animals disappear until 2003. 
Their famous stints ended well before Roy's passing when, in October of that year, he was attacked on stage by one of their own tigers. The big white cat, Mantecore, mauled the entertainer in front of an audience and severed his spine. One onlooker recalled to CNN that Roy looked "like a ragdoll" in the tiger's mouth. The attack — which took place on Roy's 59th birthday — reportedly led to blood loss, a stroke, and two surgeries, eventually leaving him paralyzed. 
But true to his love for animals and his craft, Roy claimed that Mantecore actually saved his life after sensing his stroke by dragging him offstage. That same dedication to his stage life earned Roy and his partner millions.
Siegfried and Roy's magic career earned them millions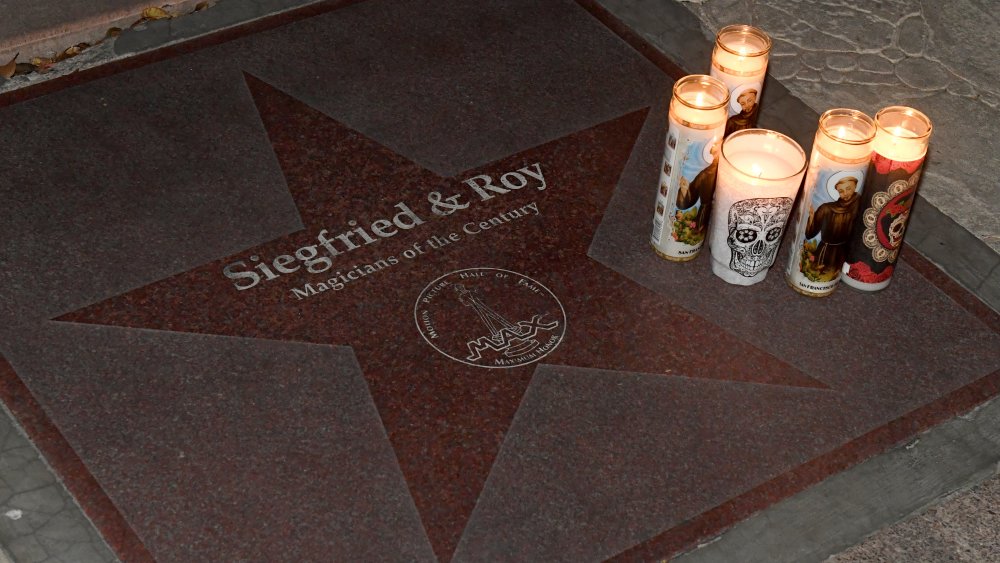 Ethan Miller/Getty Images
Even though the magicians' live performances ended over a decade ago, Siegfried and Roy lived together and were worth a combined $120 million. According to Celebrity Net Worth, they debuted in Las Vegas in 1967 after appearing in clubs across Europe and even on cruises. 
In Vegas, they landed a headline show at the New Frontier Hotel and Casino in 1981, and just a few years later, in 1989, began headlining at The Mirage. They performed there for 14 years and their show became one of the most visited, so much so that they were generating over $60 million a year throughout the '90s and 2000s. In 1999, they got their very own star on the Hollywood Walk of Fame.
Even after Roy's tragic injury and their final performance, the two didn't end their careers, instead opening a wildlife sanctuary, Secret Garden and Dolphin Habitat. They settled down in a 100-acre estate bought for $10 million, which features multiple mansions, extensive grounds as big as a dozen football fields, and a private aquatic park. Their wealth also allowed them to have the luxury of owning other homes in the Las Vegas area. 
All this remains in Roy's memory, who Siegfried will surely miss. "Today, the world has lost one of the greats of magic, but I have lost my best friend," Siegfried said in a statement (via NBC News). "There could be no Siegfried without Roy, and no Roy without Siegfried."