Stars Who Were Pushed Too Hard By Their Parents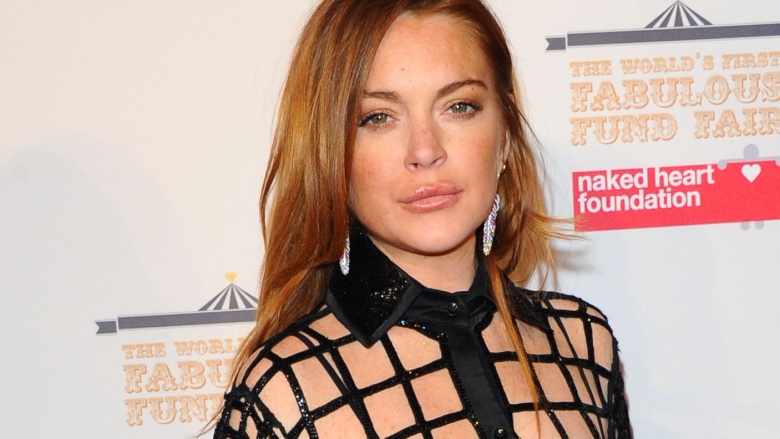 Getty Images
While famous youngsters appear to have glamorous lives on the outside, there just might be a lot more going on behind the scenes than anyone is aware of. For some, their parents push them a little too hard and cause them to grow up way too fast. Here are a few celebrities who were forced to turn the page into adulthood before they were ready to leave childhood behind.
Michael Jackson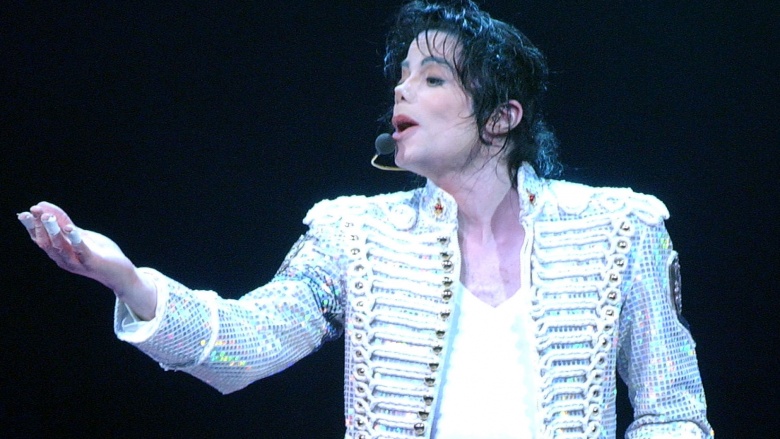 Getty Images
Michael Jackson kept private the struggles he and his brothers faced during Jackson 5 rehearsals at the hands of their father, Joe Jackson. But whenever he did discuss his father's parenting style, it was always brutal to hear. "We were nervous rehearsing because he sat in a chair and he had this belt in his hand," Michael said during a 2003 interview. "If you didn't do it the right way, he would tear you up, really get you."
Michael did credit his father's early discipline for making him a hard working performer. However, the aftermath of his beatings and emotional abuse stuck with him long into his troubled adulthood.
Kylie Jenner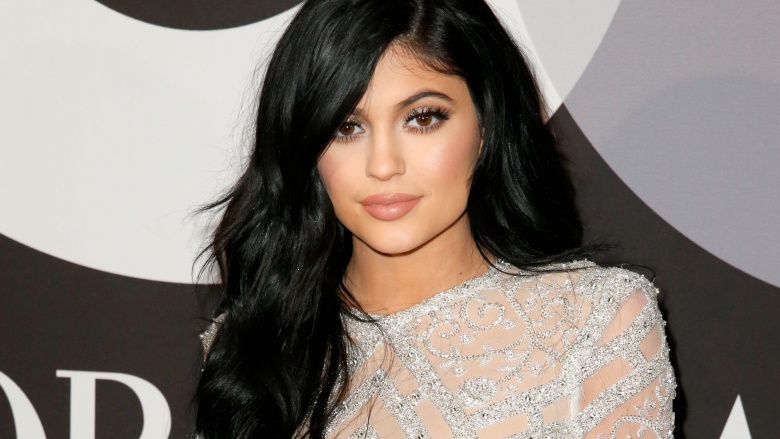 Getty Images
With a family as famous as the Kardashians and the Jenners, it's nearly impossible for the youngest children to not grow up fast. But, no Kardashian-Jenner child grew up quicker than Kylie — physically, emotionally, socially, and even financially. "My mom cut me off financially three years ago," Jenner revealed to InStyle UK in June 2015. "I pay for everything." A young teen taking on adult financial responsibilities does seem par for the course. It's not like Momager Kris ever tried to shelter Kylie, or Kendall, from all the family's fame.
Britney Spears
Getty Images
Britney Spears seemingly grew up overnight in the late '90s and it's been said that her mother, Lynne, was the one who pushed her daughter into it all. In fact, Lynne reportedly wanted to title her 2008 autobiography It's All My Fault. "
I can laugh about it now, but did I feel that way at the time? Yes," Lynne said during a DailyMail interview in 2008, after Britney's very public meltdown. "I did and, if I'm being totally honest, I still do." In case you're wondering, the title of the book she actually went with is, Through the Storm: A Real Story of Fame and Family in a Tabloid World.
Donny Osmond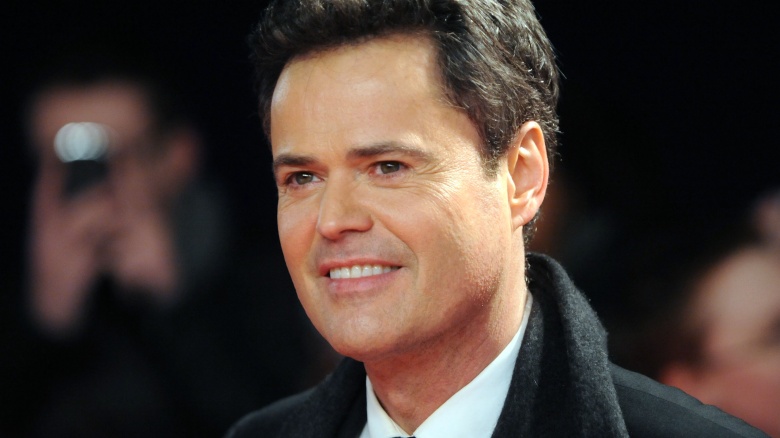 Getty Images
Donny Osmond has dazzled crowds since he was just a toddler. He first joined the Osmond Brothers at just five-years-old, when he began touring with the family band across the country. But, life on the road wasn't exactly easy for Donny—all he wanted was to go back to being a kid. "I wrote a letter, I was about 6 or 7 [...] and I wanted to come home," he shared with Piers Morgan in 2007. "My father found the letter and didn't like it."
Lindsay Lohan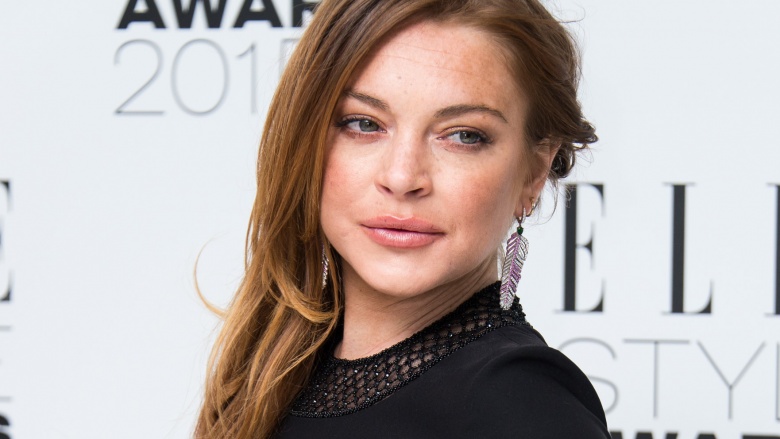 Getty Images
When The Parent Trap premiered in 1998, Lindsay Lohan was only 12-years-old, yet she had the confidence of someone twice her age. That self-assurance can be natural in children, but there's also a possibility that it stemmed from her mother, Dina, putting her in 60 commercials before she was 11. At the time, pushing her young daughter into acting felt like the right thing to do. Looking back, however, not so much. "My mother was an entertainer. It was natural. But yes, in the next life, I might not do it," Dina told The New York Daily News in 2012.
Tiger Woods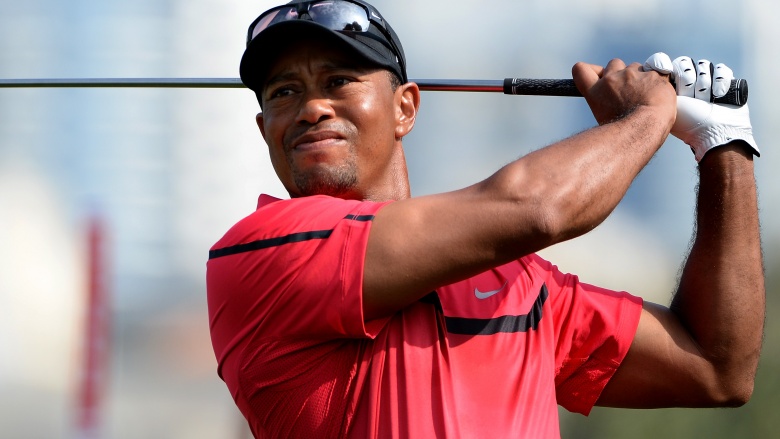 Getty Images
Tiger Woods was swinging a golf club since he was in his crib...literally. His father, Earl, would practice his golf swing in front of his infant son and a diapered Tiger would mimic his dad's moves. Tiger was a child golf prodigy starting from age three, but Earl wanted to make sure that his son was the best the sport had ever seen.
To do this, Earl mapped out the milestones set by pro-golfer Jack Nicklaus, and tirelessly trained Tiger to set new records. Prior to his death in 2006, Earl admitted that he did push his son extremely hard to accomplish seemingly unrealistic goals at a young age. But according to Earl, there was a method to his madness. "I make it very, very clear [in Training a Tiger] that my purpose in raising Tiger was not to raise a golfer," he shared with Golf Digest in 2001. "I wanted to raise a good person."
Aaron Carter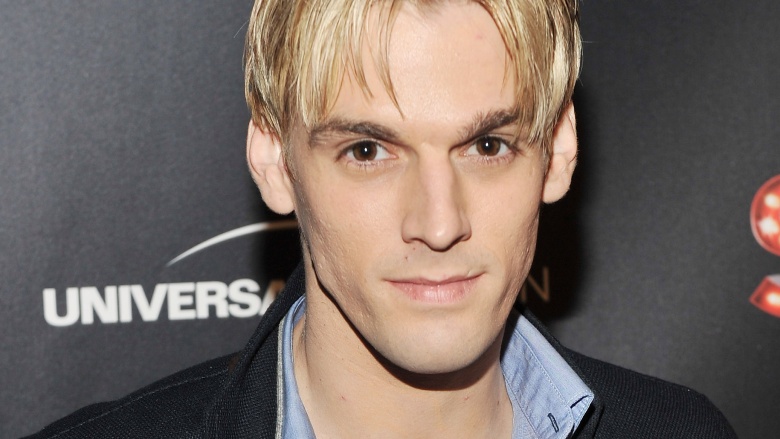 Getty Images
Aaron Carter was living the dream in the late '90s, but a few years later things took a turn for the worst thanks to his parents. His mom and dad served as his manager and business manager, and as Aaron's fame rose, so did his bank account. However, he got wind something wasn't right at age 13 and began asking his parents money-related questions shortly after. By 16, he found out a lot of his earnings were gone and quickly filed for emancipation and cut business ties with his parents.