The Truth About Brie Larson's Music Career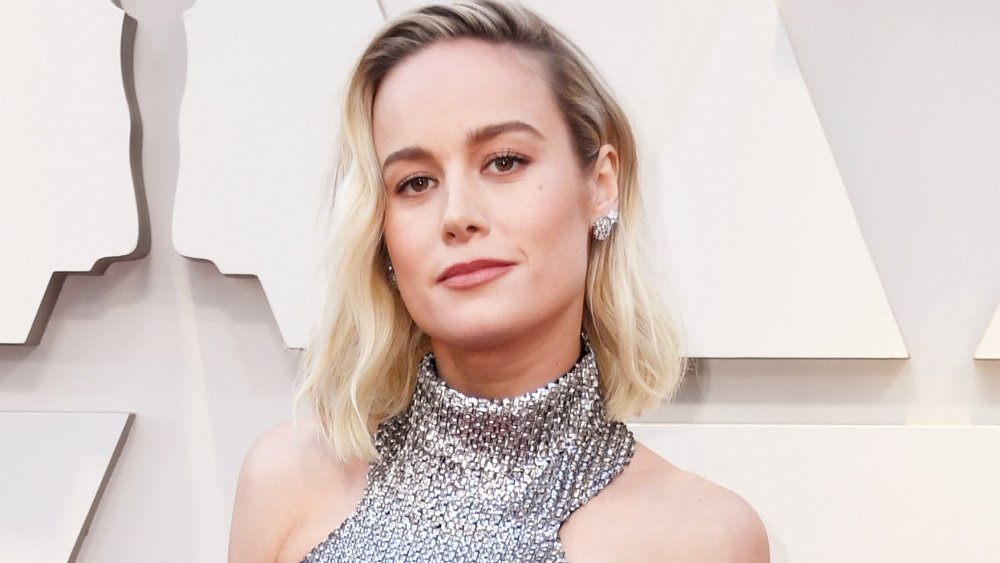 Frazer Harrison/Getty Images
You surely know that Brie Larson won an Academy Award thanks to her touching performance in 2015's Room and blew audiences away with her role as a villain-battling superhero in 2019's Captain Marvel, not to mention the fact that she thrilled fans with her butt-kicking skills in Avengers: Endgame, which came out that same year. However, there are a few things about the star and her past that might surprise you. For instance, did you know that she's just one of a number of actors who have attempted to launch a music career?
That's right, before Larson found A-list level fame on the big screen, she apparently slipped into some early Avril Lavigne-like clothes (see below), picked up a guitar, stepped in front of a mic, and attempted to take the world by storm as a pop star when she was still a teenager. She even went on tour with Jesse McCartney, according to Vulture, which she reminisced about in 2017, tweeting, "Pretty sure I played my first show [at the Fox Theater] on the Jesse McCartney beautiful soul tour. JUST SAYING." 
As adorably unexpected as that is, it's nothing compared to the grin-worthy (and cringe-worthy?) pop album that she released.
Brie Larson wrote songs 'about stuff that others' didn't 'write about' ... like P.E. class
It's a good thing that Brie Larson is a talented actress because her singing career certainly didn't take off. Releasing a pop debut in 2005, she only sold 3,500 albums, according to Vulture, and you can perhaps understand why when you find out that her album was titled Finally Out of P.E. and included songs that were just as, er, deep.
"I think that I write about stuff that others don't write about," she told Kidz World. "I don't have a bunch of love songs cuz I don't really have much boy experience. I just write about what I am actually going through in my real life. That's where the title from my album comes from ... My P.E. teacher didn't like me at all, which was hard to deal with cuz I was usually such a teachers' pet. So when I found out I got my record deal, I was like, 'Yes, I'm finally out of P.E.'"
Despite the fact that her music — including the album's title track and another tune called "She Said" — didn't resonate with listeners, she told The Hollywood Reporter in 2016 that her songs still follow her. "I haven't done music in 10 years, but if you Google my name, my music video is one of the first things that pops up." 
Indeed, thanks to the internet, fans will be able to check out Larson's music for years to come.