Matt Damon Reveals A Surprising Truth About His Oldest Daughter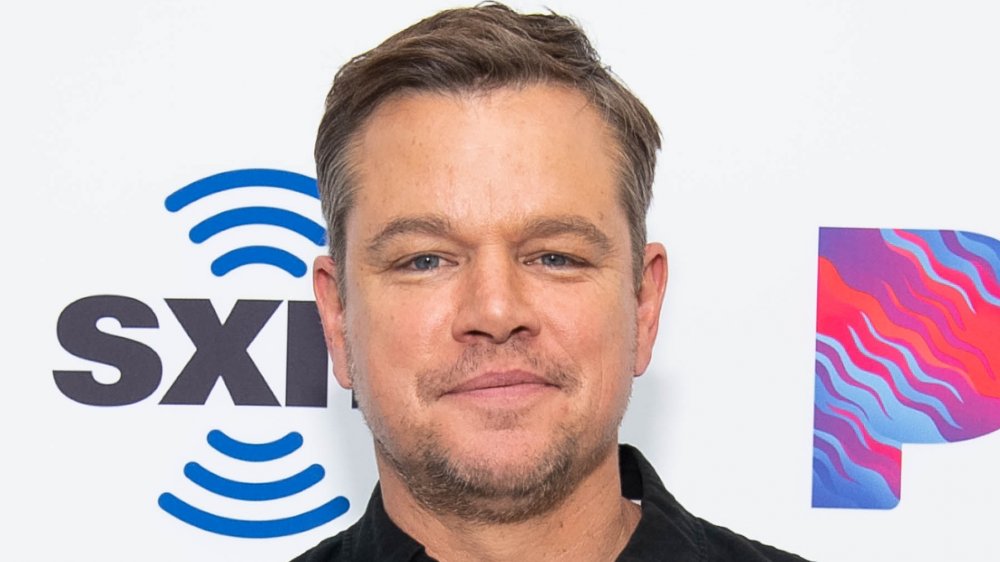 Emma Mcintyre/Getty Images
When Matt Damon isn't starring in and producing hit movies, he's spending time with his wife, Luciana Bozán Barroso, and their four kids. Damon considers Luciana's child from a previous marriage, Alexia Barroso, as his own daughter, and the couple welcomed three girls after tying the knot in 2005. "I can't imagine being without her," Damon told The Guardian in 2012 about raising a family with Luciana. "Being a parent, as any parent knows, is a lot of work whether you are together or not. We like to do a lot of the family stuff together, particularly when we get them to school in the mornings."
The Goodwill Hunting star also revealed that his family has a rule where they can't be apart for longer than two weeks. "So far we haven't gone beyond a week," he said.
However, this rule was put to the test when in March 2020, Damon got stranded in Ireland with Luciana and their three youngest daughters due to coronavirus-related travel restrictions. "I arrived before lockdown," the Massachusetts native said during a May 13, 2020 interview with SPIN 1038. "I'm in the middle of a movie. We shot the first half in France and the rest in Ireland, but the movie was shut down in early March."
Although Damon is enjoying the "beautiful" coastal Dublin suburb he now resides in, it's tough for the family to be separated from Alexia. Making matters more difficult? The young adult faced a health setback during this time.
Matt Damon's eldest daughter had COVID-19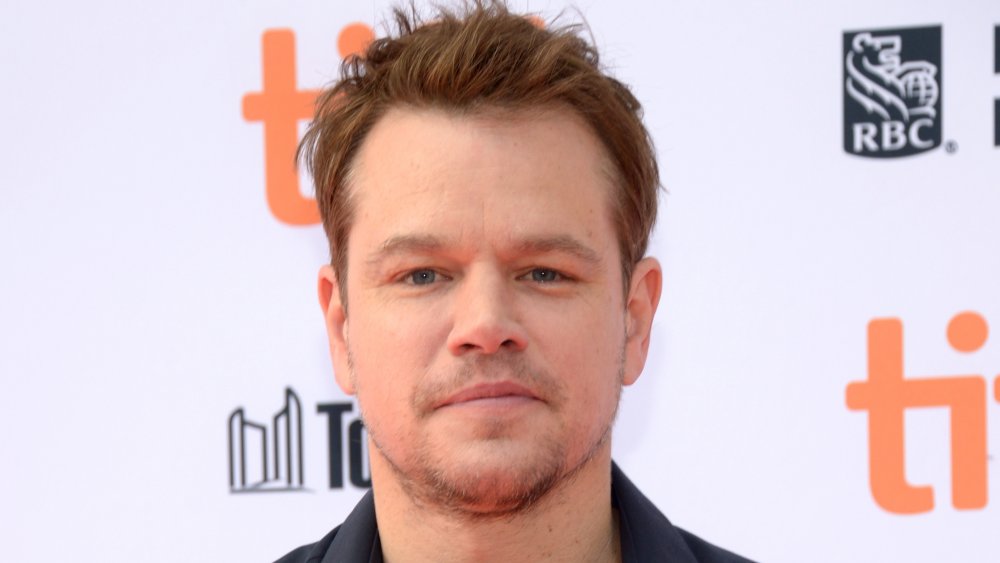 Matt Winkelmeyer/Getty Images
During Matt Damon's appearance on SPIN 1038, he explained how Alexia Barroso had been diagnosed with COVID-19 when the pandemic first hit. "Our oldest daughter's in college," he revealed. "Obviously, that's been shut down. But she's in New York City, and she had COVID really early on, along with her roommates, and got through it fine."
Alexia's recovery probably came as a huge relief to Damon, who adores being a dad to his four daughters. "I think everything changes in little wonderful ways," he told Entertainment Tonight in 2015 about becoming a parent. "My whole life opened up when I became a dad." He added, "I'm very much on the receiving end of all the good stuff."
Luckily for Damon, this separation from Alexia will soon come to an end. "And our oldest one, we'll reunite with her at the end of the month," he shared. "But everybody's OK." 
In the meantime, Damon and Luciana Barroso are enjoying their time in Ireland. "Look, obviously what's going on the world is horrible, but for my family, it timed out right," he said. "I'm with my whole family, I've got my kids, and we have teachers with us because we were planning on missing school for about eight weeks, so we've got what nobody else has, which is actual, live human beings teaching our kids."
Of course, we wish Alexia continued safety as she waits to reunite with her family.