The Truth About 50 Cent And Marquise Jackson's Relationship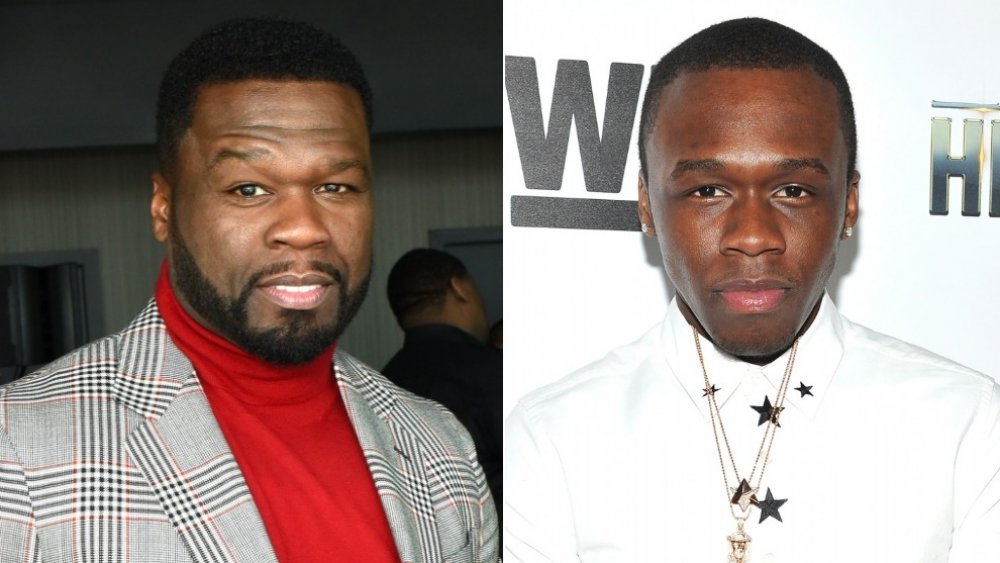 Presley Ann, D Dipasupil/Getty Images
50 Cent is known for feuds with rappers like Ja Rule or even Vanderpump Rules star Lala Kent. However, the rapper (whose real name is Curtis Jackson) may have his most contentious beef with his own son, Marquise Jackson. They've been insulting each other very publicly and the drama stems back to 50's issues with Shaniqua Tompkins, Marquise's mother.
In 2008, New York Post reported 50 Cent's Long Island home burned down and Tompkins suspected her ex was responsible, claiming, "He tried to kill me and his own child." Marquise was only 10 at the time. Tompkins believed 50 was involved because she filed a $50 million lawsuit against him. She alleged to the paper, "He threatened me on Monday that he was going to have someone visit me. My kids are in the house. Who would try to kill your own kids? ... That's not a gangster, that's a coward."
The fire was deemed "suspicious" by authorities. However, 50 Cent was in Louisiana filming a movie. His lawyer Brett Kimmel said, "Any suggestion that Mr. Jackson had anything whatsoever to do with the fire at his home is outrageous and offensive." A decade later, 50 implied Tompkins was actually the one responsible. He shared a pre-fire photo of the house and then a photo of it burned down, writing, "Then after family court looked like this." In another tweet, he wrote, "Smh that girl is crazy LOL."
This whole situation is messy, but let's try to sort things out.
50 Cent claimed his ex wouldn't let him see his son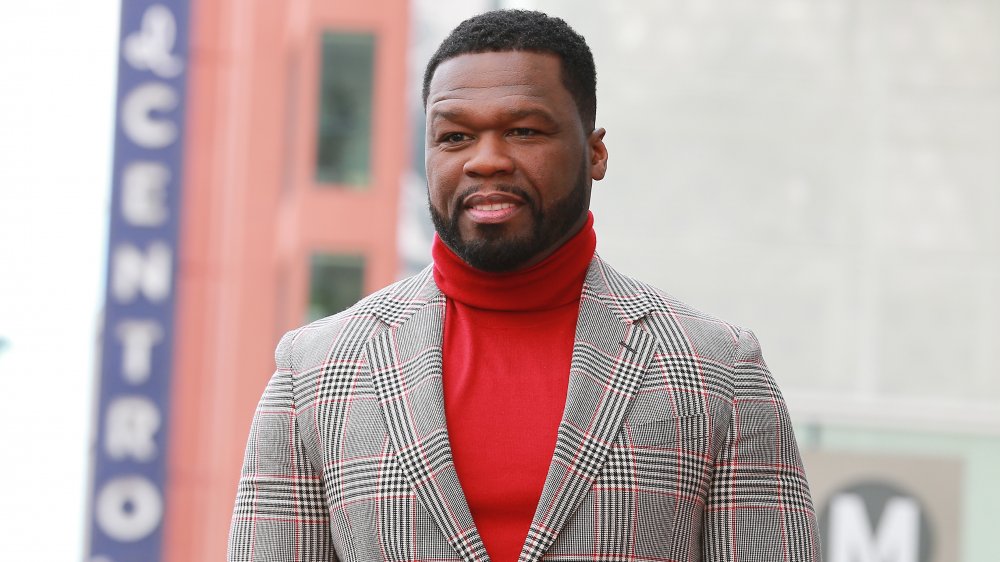 Leon Bennett/Getty Images
Soon after the fire, rapper 50 Cent's ex Shaniqua Tompkins took out a temporary restraining order against him. The "In Da Club" rapper shared that this situation put a strain on his relationship with his son, Marquise Jackson. 
In a 2008 interview with MTV, he explained, "There's different channels I have to go through. He has lawyers appointed to him through the court. So I have to talk to his lawyer to get things situated for me to actually get him. The relationship between my wallet and his mom has changed." 
The rapper theorized, "I think he doesn't want his mom to feel like he's a traitor... The time I spent away is the time he developed this thing he's afraid to break with her. There's nothing you can do about that. This is the toughest [thing I've had to face] because he's my motivation." But have these two made up in the decade since? Nope, not even close.
50 Cent 'used to' love his son Marquise Jackson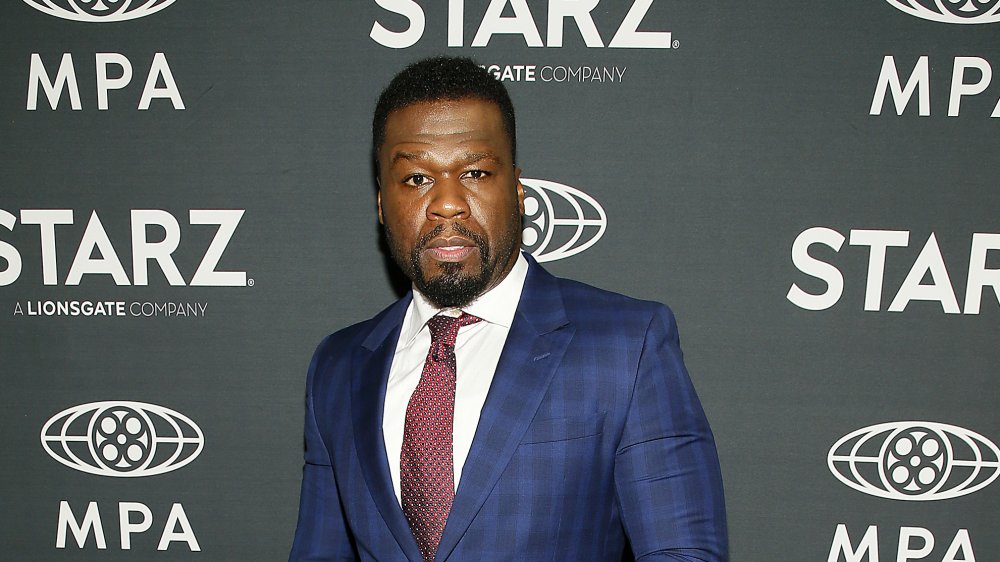 Paul Morigi/Getty Images
In a May 2020 Instagram Live with XXL, 50 Cent said, "I blamed it on his mom for a long time, but it's not his mother, it's him." He claimed Shaniqua Tompkins helped his son Marquise Jackson develop "an entitlement that cannot be met." He added, "So, while being a privileged child, he feels deprived... [Marquise] had everything I didn't have."
Now, 50 Cent fully blames his 22-year-old son for perpetuating the rift. And when he was asked if he loves Marquise, the Power executive producer said, "I used to." Then he said, "How long can you love something that don't love you back?"
During the IG Live, 50 also mused, "I didn't think success would cost me my firstborn, but it's the situation it is." He even compared his son to snake and called him out for hanging out with his enemies, saying, "My grandfather would say, 'If it rattle like a snake, if it slither like a snake, is it a snake or do you need to be bit?'"
When asked if he could excuse any of Marquise's behavior because of his age, the Queens native said "no," because "he's not a baby." While a lot of 50 Cent's conflict with his son stem from legal issues with Tompkins and the house fire, things spiraled way beyond that. At this point, it doesn't seem like a reconciliation is happening anytime soon, but who knows, stranger things have happened.