The Truth About Michael Jordan And Ahmad Rashad's Relationship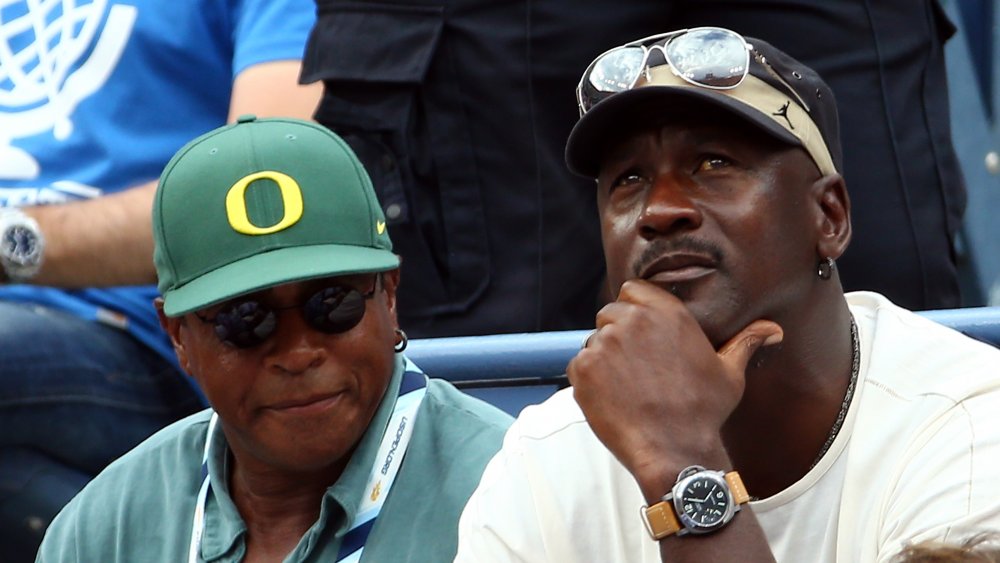 Streeter Lecka/Getty Images
As The Last Dance continues to amaze viewers, NBA fans are getting previously-unseen access to the dynamics that flourished between the Chicago Bulls. Some of the interactions are a little harsh and former members of the Chicago Bulls, like Craig Hodges, take issue with their portrayals in the docu-series. Other moments depict behind-the-scenes tension that Michael Jordan probably doesn't want fans to see.
Despite the darker moments, The Last Dance also captures remarkable moments of camaraderie, of friendships that have lasted a lifetime, and of what it takes to make a winning team. One such example of positivity is the friendship between Michael Jordan and Ahmad Rashad, the NBC sportscaster who gained access to the Chicago Bulls like no other reporter at the time.
In fact, Rashad and Jordan became such close friends that they have been watching The Last Dance together, according to an interview Rashad did with The Undefeated. Rashad explained what watching The Last Dance with MJ is like: "[W]e end up telling stories, we end up laughing, we end up correcting s—. We end up remembering the whole thing. It is just a flat-out fun night."
While we know they're best friends now, let's take a look at the history between Michael Jordan and Ahmad Rashad to understand how they became so close.
Ahmad Rashad's friendship with Michael Jordan made other reporters really jealous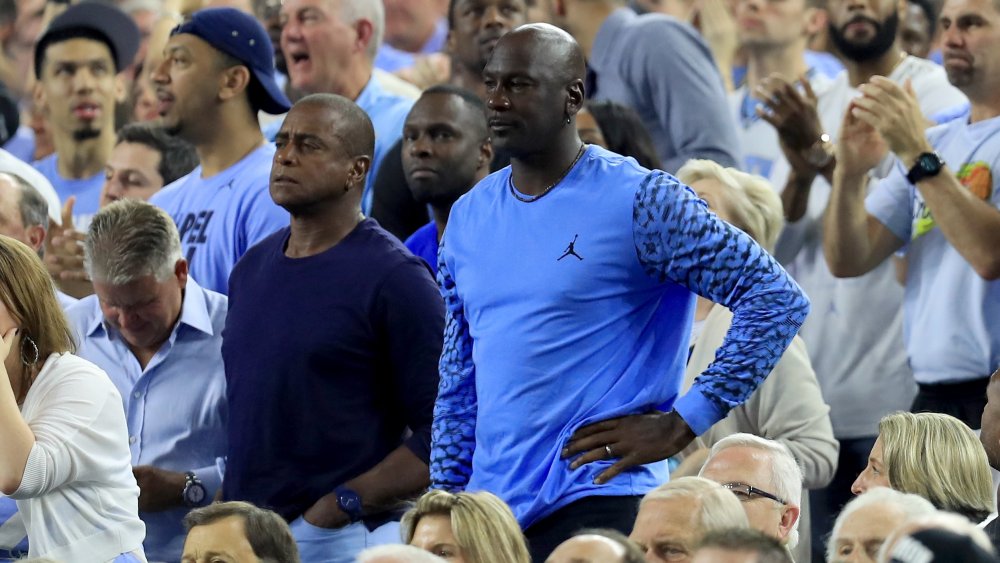 Streeter Lecka/Getty Images
Ahmad Rashad actually began his career as an NFL star, according to The Undefeated. He even became captain of the Minnesota Vikings, per the outlet, but chose to retire at 32 and pursued a career as a sportscaster.
Rashad said he first met Michael Jordan in 1990 in Los Angeles at Magic Johnson's Midsummer Night's Dream, a charity event, per The Undefeated. Rashad said he and Jordan swapped numbers and "started talking" but added that it was "very seldom about basketball." Now, he says they are like family and they live near each other.
Because of this closeness, Rashad got access to Jordan and the Chicago Bulls in ways other sportscasters never did. One famous incident was when Jordan wanted to talk about his gambling problem in 1993 during the NBA Finals, according to The Undefeated, where Jordan wore his sunglasses throughout the whole interview.
Rashad told USA Today about the experience: "[Jordan] calls me on the way to the arena and says, 'Go get a cameraman. Let's do this interview and get over with it. There's something I want to say.'"
Rashad added that Jordan hadn't been talking to many people and he knew there was going to be some serious jealousy, which became an ongoing issue for Rashad. He said: "[T]here was going to be some jealous people that would take a shot at me because I was interviewing him," per USA Today.
The Chicago Bulls considered Ahmad Rashad family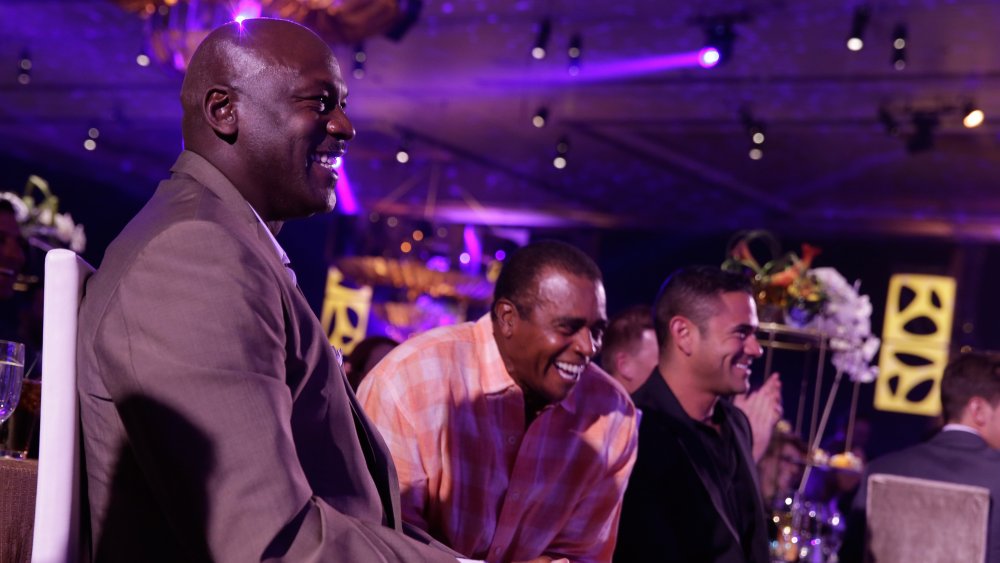 Isaac Brekken/Getty Images
Because of Ahmad Rashad's close friendship with Michael Jordan and the rest of the Chicago Bulls, he got access to their inner circle, especially their locker room, in a way that other sportscasters did not. According to The Undefeated, Rashad said he remembered one instance where another reporter, Jim Grey, tried to join him in the Bulls' training room. The head coach, Phil Jackson, kicked Grey out who then pointed to Rashad and asked, "What about Ahmad?"
In front of the whole team, Jackson said: "Ahmad's family, you're media, get the f— out," per The Undefeated.
A big motivation throughout Rashad's career has been paving the way for those excluded from prominent positions in the media. He said to USA Today: "It was important to me that when I was growing up, there weren't many African Americans on TV doing sports. I wanted to set that example to African American athletes that you can do it... It makes me feel wonderful."
While close friendships with high profile players was never the main objective, Rashad certainly is aware of how important these friendships have become throughout his life. According to USA Today, Rashad looked back on his career and said with significance: "One of my dear friends became Michael Jordan."