The Truth About Tyra Banks And Jay Manuel's Relationship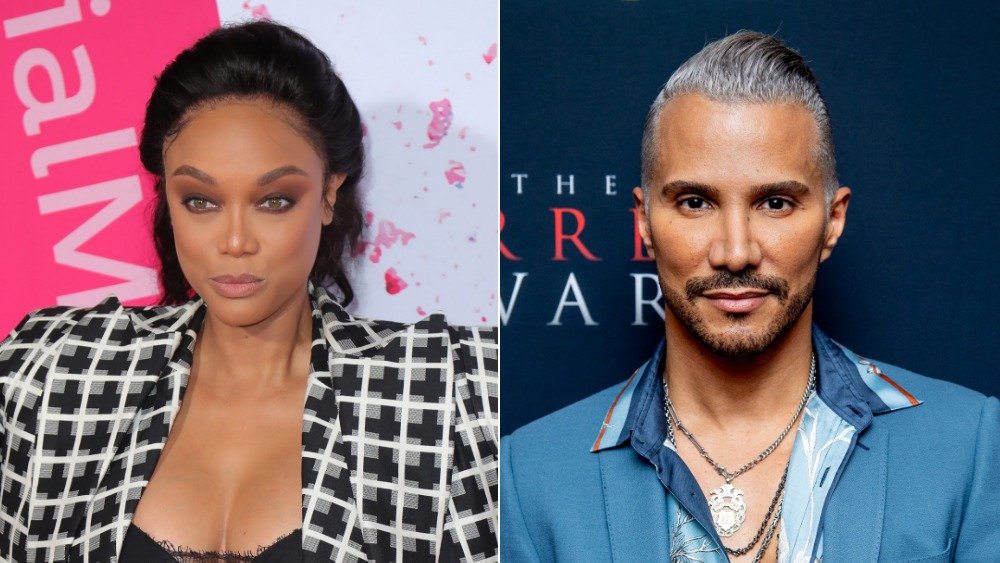 Leon Bennett, Roy Rochlin/Getty Images
Tyra Banks established herself as a force to be reckoned with when she began modeling at the age of 15. From there, she went on to grow a multi-million dollar name and brand across fashion and entertainment. She acted in a few shows (she played Will Smith's ex-girlfriend on The Fresh Prince of Bel-Air) and movies (Life-Size, anyone?); however, her more notable impact on pop culture was her modeling competition show, America's Next Top Model.
The culture-shifting show debuted in 2003 and ran for 25 seasons — but may not be over yet, according to an interview Banks did with ABC Audio in February 2020. Among the many judges that have guest-appeared on the show, there were a few constants for the majority of the seasons: Banks, runway coach Alexander Jenkins (a.k.a. J. Alexander or Miss J), and creative director Jay Manuel.
Towards Season 18, both Jenkins and Manuel left the show with no public explanation. However, in May of 2020, Manuel shared his backstage experiences with Banks, his thoughts on resurfaced controversial scenes, and why he ultimately left the show.
Jay Manuel felt 'uncomfortable' with Tyra Banks' decisions on 'America's Next Top Model'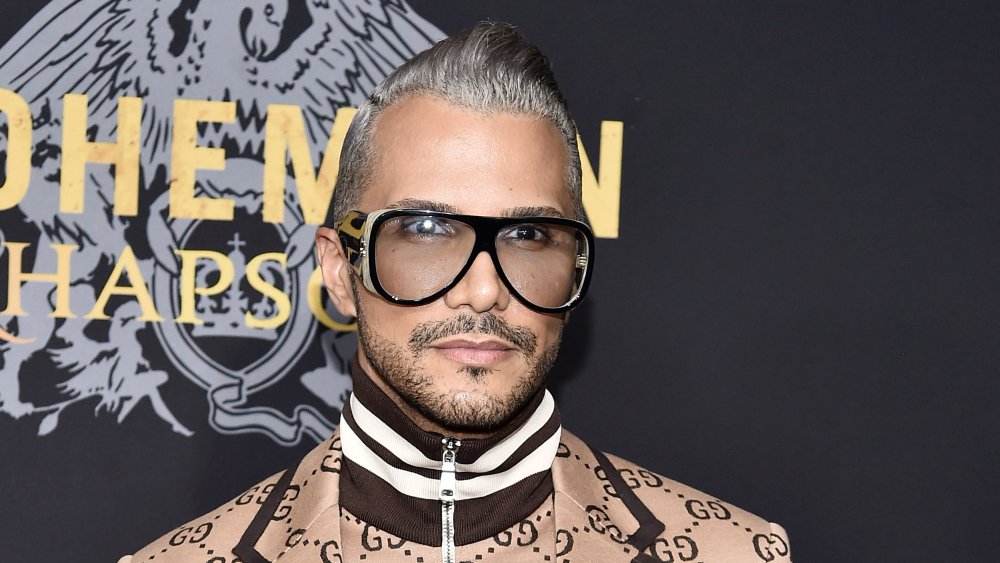 Steven Ferdman/Getty Images
Tyra Banks and American's Next Top Model have been in the news cycle after clips that didn't age too well resurfaced. While many have circulated, a few received a much-deserved 2020 "yikes!" — including a contestant being asked to close her gap tooth, which Banks mocked; an openly masculine-presenting lesbian being asked to "tone down" her sexuality; and the clip that's creating the largest buzz: a race-swapping episode, which featured a white contestant performing blackface.
When asked about these scenes, Jay Manuel couldn't defend Banks' actions and said he felt "uncomfortable" with some of her more notable inappropriate comments. "At the time, I had not done reality TV, and I was also learning as I went along, and I was guided by Tyra and Ken [Mok, executive producer]," Manuel told Variety in mid-May 2020, "and you have to trust your producers to follow their lead. It was a struggle to process some stuff at times."
Both Banks and Mok spoke publicly about the show's controversial moments. Bank addressed the scenes in a vague, semi-apology tweet: "Looking back, those were some really off choices. Appreciate your honest feedback and am sending so much love and virtual hugs." Mok attempted to diminish the view of Banks being the sole decision-maker, tweeting that "the entire creative team made the choices on those shows — not just Tyra." However, Manuel protested by saying all final decisions came down to the pair.
Jay Manuel is writing a fiction book inspired by 'ANTM'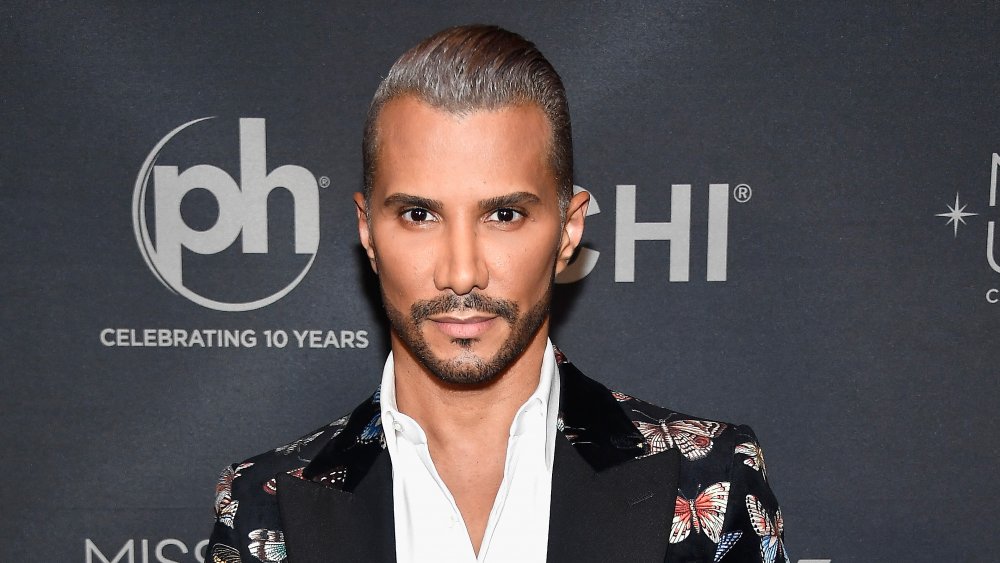 Frazer Harrison/Getty Images
Not much was reported about Jay Manuel's abrupt exit of America's Next Top Model. It was rumored that he was fired from the show, but he clarified in his exclusive Variety interview that he already had plans to not return for Season 18.
"It was 100% my decision to leave the show, as I was ready to move my career in a different direction, but unfortunately at the time, my departure was misreported to the press, and contractually, I could not speak about leaving the show," he told the outlet. "Now, I can speak about it, so I can be clear that my departure from the show was one of choice."
He left to pursue his blooming literature career and wanted more time to continue penning his novel, The Wig, The B***h & The Meltdown, which is set to hit bookshelves Aug. 3, 2020. The book is inspired by his time on ANTM and features a fictional host losing it on a contestant, inspired by the infamous "we were all rooting for you" rant.
When asked about his current relationship with Tyra Banks, Manuel expressed that they barely speak and haven't seen each other since BeautyCon 2017, which was entirely coincidental. "Over the past few years, we've emailed," he mentioned. "To be very honest, we really have no relationship to speak of, which is really sad." Neither Banks nor the ANTM team was consulted regarding Manuel's forthcoming book.