Songs You Didn't Realize Were Written By Solange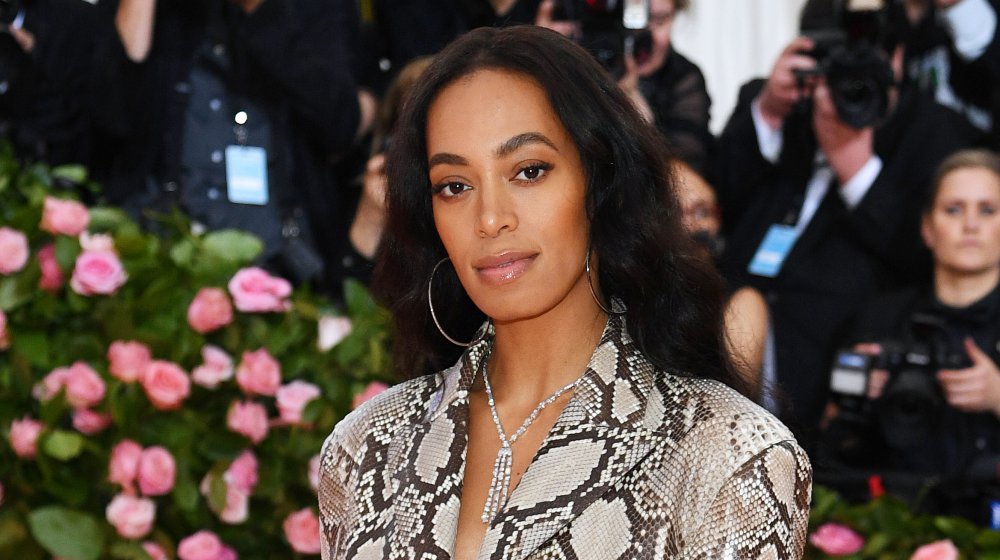 Dimitrios Kambouris/Getty Images
While it would be tough to compete with a sister like Beyonce, Solange Knowles has done quite well for herself as a musician independent of her superstar sibling. According to The New York Times, Solange can proudly boast the following abilities to her resume: singer, songwriter, choreographer, visual and performing artist.
Becoming a songwriter had its own unique history for Solange. Per The New York Times, when Kelly Rowland became injured as Destiny's Child was touring, Solange got offered the gig of performing with the group, mostly as a dancer. However, within a year, Solange tore her meniscus. In response to the loss of artistic expression, she began writing songs.
As The New York Times says, "Solange began writing songs, which 'came out of a need to express another facet that my body couldn't,' she says. This, too, is key to Solange's artistry: Limitation leads her to discovery. So much of the artist she is now resulted from 'feeling limited in how to tell my story,' she adds."
While we know Solange as a composer and singer in her own right, she has actually written songs for many other artists as well, proving she can lend her incredible talent to other musicians.
Solange shared her talent with other artists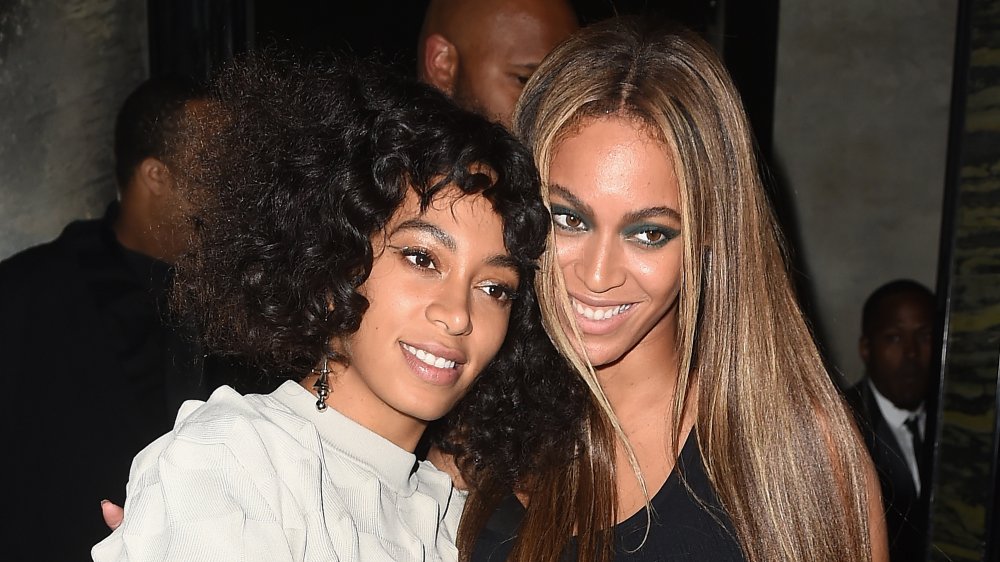 Nicholas Hunt/Getty Images
Solange Knowles has been influential to Beyonce's music. In an interview with Vogue, the outlet points out that Beyonce quotes Solange in "Formation," saying: "My sister told me I should speak my mind." Solange said: "I have always had tremendous respect for my sister as an artist, as a woman, and now as a mother."
On Beyonce's album I Am... Sasha Fierce, Solange was a composer of "Why Don't You Love Me?" as well as "Scared of Lonely." According to All Music, Solange was also one of the composers for Beyonce's song "Get Me Bodied" as well as "Upgrade U" on the album B'Day.
But Solange wrote songs for other singers too. On the Destiny's Child album Destiny Fulfilled, Solange co-wrote the song "Bad Habit," according to All Music. Solange also wrote songs for Kelly Rowland's debut album, Simply Deep, namely the titular song, "Simply Deep" as well as "Obsession." Then on Kelly Rowland's album, Ms. Kelly, Solange co-wrote the song "Love."
For Michelle Williams' gospel album, Do You Know, Solange gets producer credits, per All Music.
Solange admitted to Vogue that it took some time to find her sound, saying: "I really tried to start from scratch and create the songs on my own. I took a lot of time to figure out where I wanted it to sit sonically." As an artist, she's clearly sure of herself now and has helped other artists find their sound along the way also.