The Strange Way Tom Cruise Is Quarantining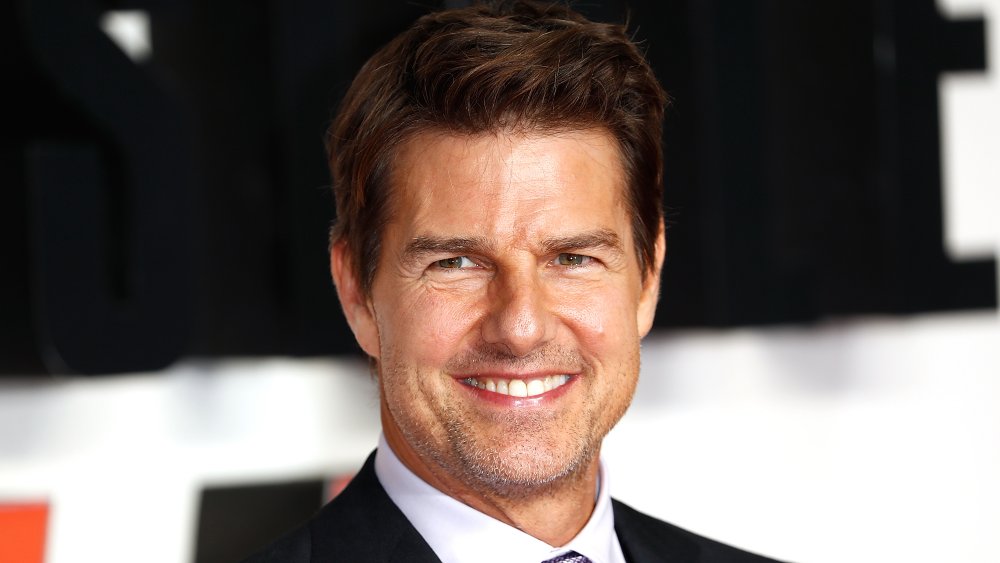 John Phillips/Getty Images
Actor Tom Cruise is busy filming multiple movies a year, including installments of the Mission: Impossible franchise. In fact, Cruise was set to film Mission: Impossible VII in Italy before the coronavirus pandemic hit, with production being halted in February 2020. "During this hiatus, we want to be mindful of the concerns of the crew and are allowing them to return home until production starts," Paramount, the studio behind the franchise, told The Hollywood Reporter in a statement. "We will continue to monitor this situation, and work alongside health and government officials as it evolves."
Cruise could have returned to the luxurious condo in Clearwater, Fla. he reportedly owns to ride out the pandemic, but it appears he has taken a different route. The Daily Mail reported in May 2020 that the dad-of-three is holed up in London with his son, Connor Cruise, his three sisters, and nephews. And although there's nothing odd about the location, especially since Cruise has gushed about the United Kingdom before, there is something arguably interesting about his reported digs during this time.
Tom Cruise is reportedly living in the lap of luxury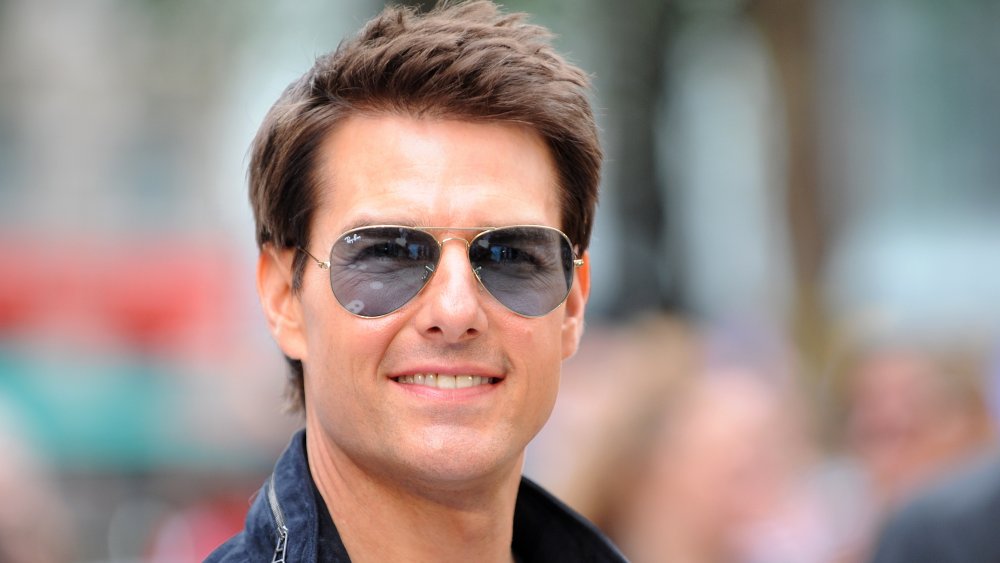 Stuart C. Wilson/Getty Images
Tom Cruise is reportedly living in a "luxury wing of the Church of Scientology headquarters in the countryside of Saint Hill, East Grinstead, West Sussex," the Daily Mail reported in May 2020. Cruise's ritzy pad supposedly has a ton of perks including an "all-glass restaurant run by a Michelin-starred chef, who used to work at one of Gordon Ramsay's restaurants," a "state-of-the-art fitness center," a massive library, spa, and gymnasium, per the outlet. The UK headquarters — which is located on 100-acres — reportedly underwent a $16 million revamp in 2016. 
Of course, Cruise can quarantine wherever he so desires, although we can see why this news has sparked headlines. Not many people — celebrities included — can slip away to a castle-like estate during tough times.
It's unclear whether Cruise intends to live in the UK full-time, although it's obvious he loves the London area. "I've made so any films here and the time I've spent, it's wonderful, you've got so many great crews here, great craftsmen," he told the Evening Standard in 2018. "Of course, I've worked with so many of the actors here and it's a wonderful place to live."