Here's How Much Halsey Is Really Worth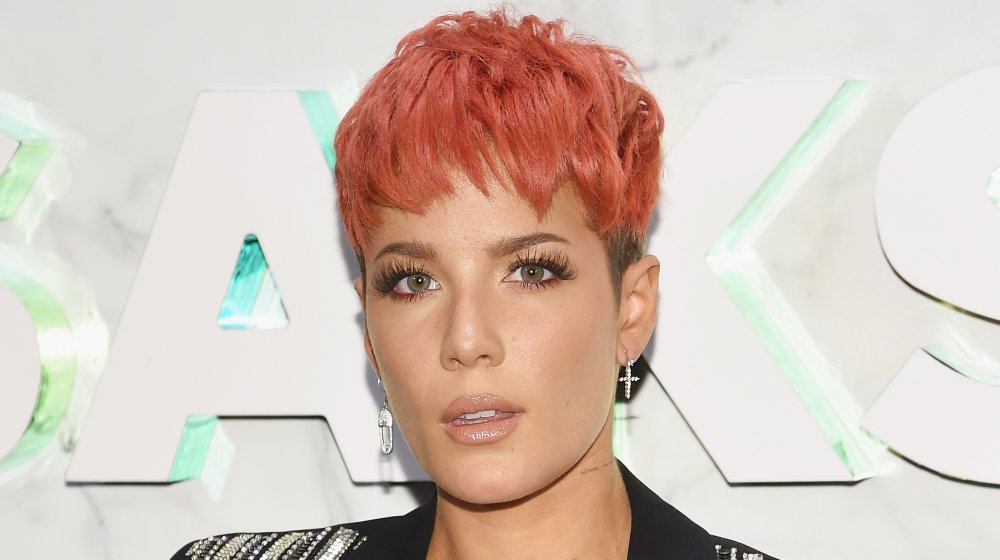 Dimitrios Kambouris/Getty Images
Halsey is one successful celebrity who's undergone a stunning transformation throughout the years. While many fans are aware of her tendency to switch up her style, others might not know that she transformed from a teenager who had nothing to a star with more money than you might imagine. In fact, according to E! News, Halsey once revealed that, before becoming a wealthy woman, her situation was so dire that she "contemplated prostituting herself."
"When I was living in New York, I was a teenager. My friends were picking out decorations for their dorms, and I was debating on whether or not I should let a stranger inside of me so I could pay for my next meal," the "You Should Be Sad" singer said during a speech that she delivered at the Ending Youth Homelessness: A Benefit for My Friend's Place gala in 2019. "It wasn't because I did something bad. It wasn't because something was wrong with me, and it wasn't because my parents didn't love me — because they did very much. But a series of unfortunate circumstances lead me to be in that position, and it can happen to absolutely anyone."
Thankfully, these days, Halsey's financial situation has improved as she's now a millionaire who enjoys the kind of impressive lifestyle that only a sizable fortune can fund.
Halsey enjoys an enviable lifestyle thanks to her millions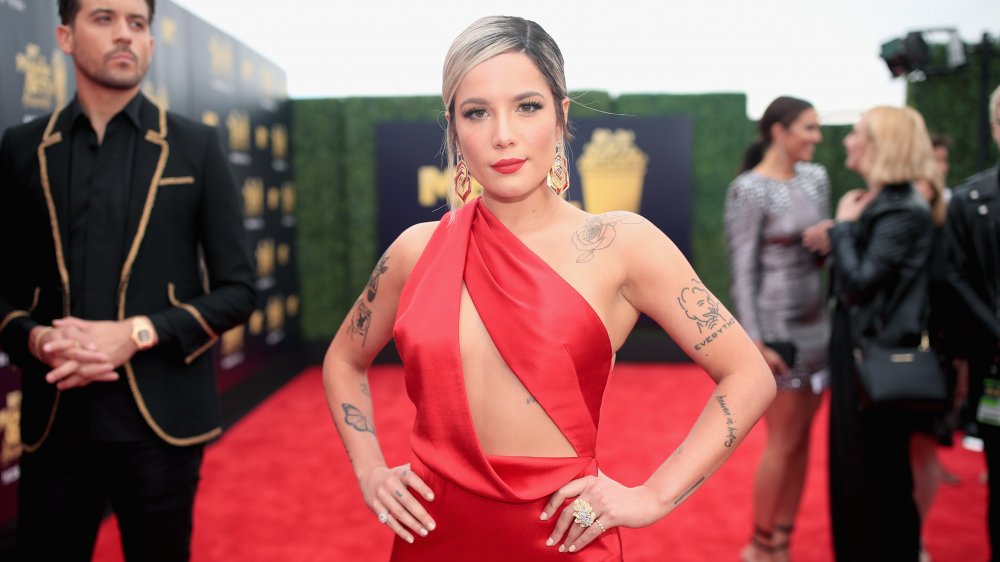 Christopher Polk/Getty Images
Due to the fact that Halsey has released chart-topping, Grammy nomination-worthy music, the singer has established the kind of career that translates into a lot of money. That's why she's estimated to have $12 million, according to Celebrity Net Worth. With that kind of fortune to play around with, it's not surprising to find out that the star likes to occasionally share a glimpse of her wealth on Instagram.
Just head over to Halsey's IG feed and you'll see the star sunning herself on a boat in a gorgeous location, posing with a helicopter, or a shot of her guitar collection. You can also spot her chilling out in Iceland and lounging on a private plane (or is that a jet?).
Even when the star is at home, she can still enjoy the spoils of her money thanks to the fact that her dreamy tree-filled backyard includes a pristine pool and manicured lawn, which makes it look like the perfect place to relax while thinking about how fabulous it is to be so rich. Enjoy, Halsey!