The Real Reason Portia De Rossi Stopped Acting
Jason Kempin/Getty Images
Portia de Rossi had a successful run as an actress during her time in Hollywood, appearing on hit shows like Ally McBeal and Arrested Development. However, nowadays, she's more famous for being married to TV host superstar Ellen DeGeneres. While it's totally understandable why the public would be interested in how the duo makes their relationship work or why they never had kids — not to mention the fact that plenty of people are probably intrigued (and possibly confused) by some strange aspects of their marriage — fans surely also want to find out why de Rossi stopped acting.
Frankly, why would anyone step away from a seemingly enviable on-screen career? Especially a career like de Rossi's. Along with her roles in Ally McBeal and Arrested Development, the popular performer also nabbed substantial parts on Nip/Tuck, Better Off Ted, and Scandal throughout the years, and thanks to her work, she's taken home a Screen Actors Guild Award and a Satellite Award while scoring a fair share of additional nominations.
Impressive? No doubt! Impossible to leave behind? Apparently not. That's why, in May 2018, de Rossi revealed that she had quit acting and opened up about her reason for ditching her former career, as well as what she'd be doing next.
Portia de Rossi quit acting to launch an 'innovative' art business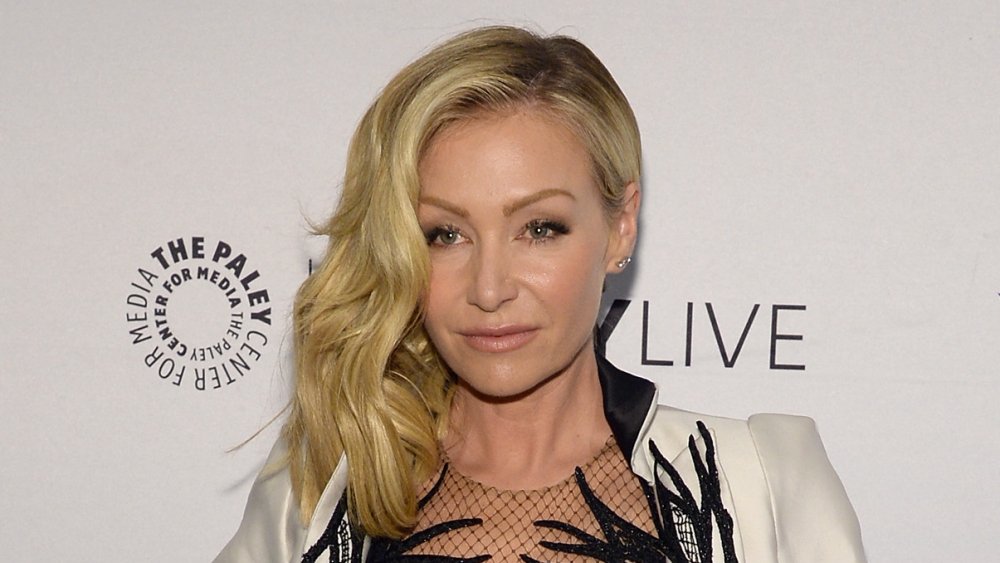 Ben Gabbe/Getty Images
When Portia de Rossi decided to let fans in on why she quit acting, she opted to do so on her wife's talk show, The Ellen DeGeneres Show. Sitting down for a chat in spring 2018, the former actress explained that as she "was approaching 45," she started to wonder if there was "something that [she] could tackle ... that [she'd] never done before that would be really challenging and different." As a result, de Rossi launched what Architectural Digest deemed "an innovative consumer-art company."
The star's venture, General Public, "aims to transform the art market as we know it," per Artnet News. "In essence, General Public produces three-dimensional reproductions of works of art, a mix between original painting and print using a special process invented by the actress working with Fujifilm."
"As an artist myself, I have watched every other art form use technology to cut out the middleman, democratize art, and empower the artist," de Rossi told Artnet in 2018. "I want painters to have the ability to sell editions of their paintings to maximize their profitability. I also want the folks who really appreciate these artists to be able to own and enjoy their works as the artist intended them to be enjoyed and not just the wealthy few."
While that sounds intriguing, we'll just have to wait to see if de Rossi finds as much success in the art world as she did with acting.