Ellen DeGeneres Says Portia De Rossi 'Understands Me Completely'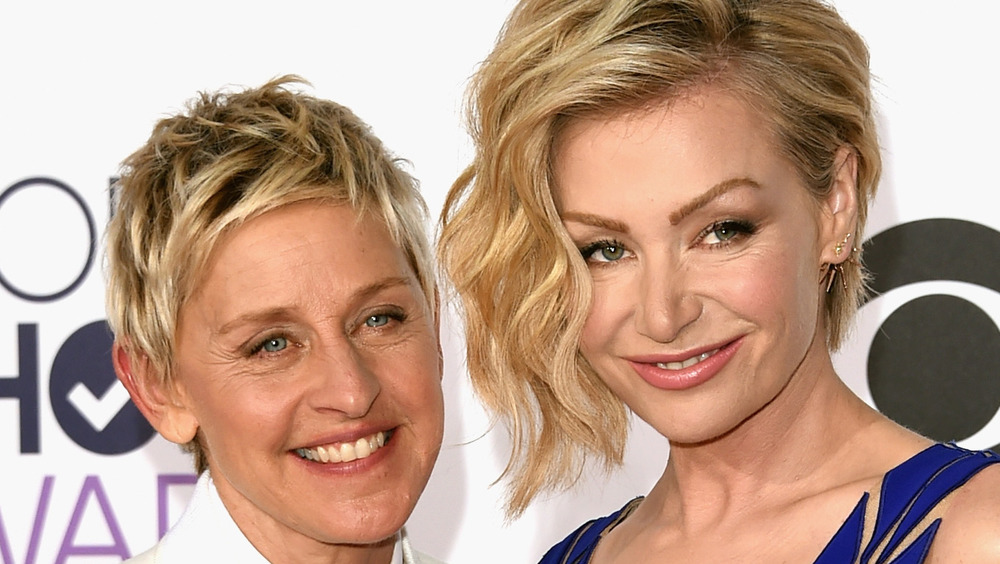 Getty Images
As their nine-year anniversary nears, Ellen DeGeneres just couldn't help but gush about her wife, Portia de Rossi. 
"Portia understands me completely," the talk show host told the September 2017 issue of Good Housekeeping. As she reflected on their wedding day, DeGeneres revealed, "In our vows, she recited a quote, 'It is good to be loved. It is profound to be understood' — and to me, that's everything."
The 59-year-old added, "What 'I love you' really means is 'I understand you,' and she loves me for everything that I am. She supports me and makes me happy."
During her cover story, the Emmy Award-winner also noted that making time for those you love is one of the keys to living a happier life — and she and de Rossi are no strangers to this concept. No matter how busy DeGeneres and her Scandal actress wife are in their careers, for example, she said they make sure to have dinner with one another every night. The two also recently vacationed together in Mallorca, as de Rossi shared in a cute snapshot on Instagram.
As Nicki Swift previously reported, the sweet pair began dating in 2004 and married in August 2008, only two months after same-sex marriage was initially legalized in California, in front of 19 guests at their Los Angeles home. 
De Rossi, 44, told People that same year, "The love we felt from the people surrounding us, and the love we have for each other, made it the most beautiful and emotional day." DeGeneres agreed, chiming in with, "I was already planning on spending the rest of my life with her. But until you're married, you just don't know. It feels wonderful."
Could these two possibly be more perfect together?