Why Alaskan Bush People's Billy Brown Really Went To Jail
We love Alaskan Bush People and the sweet, natural, innocent world the Discovery Channel portrays. Right? Maybe not.
While we love the Brown family and their wild antics circulating around "Browntown," there have been rumors surfacing that the world portrayed in Alaskan Bush People is fake. There are even reports that the show isn't always filmed in Alaska. To be fair, one major reason why the show was filmed in parts of California was because the matriarch, Ami Brown, had to go to Los Angeles for cancer treatment, according to People. So that, of course, makes perfect sense.
But there are other shady circumstances about the Brown family that we've looked into. In a shocking discovery, it turns out that a few members, notably the patriarch, Billy Brown and his son, Joshua "Bam Bam" Brown actually spent some time in jail, according to Distractify. Keep reading to find out what really went down.
Billy Brown's jail time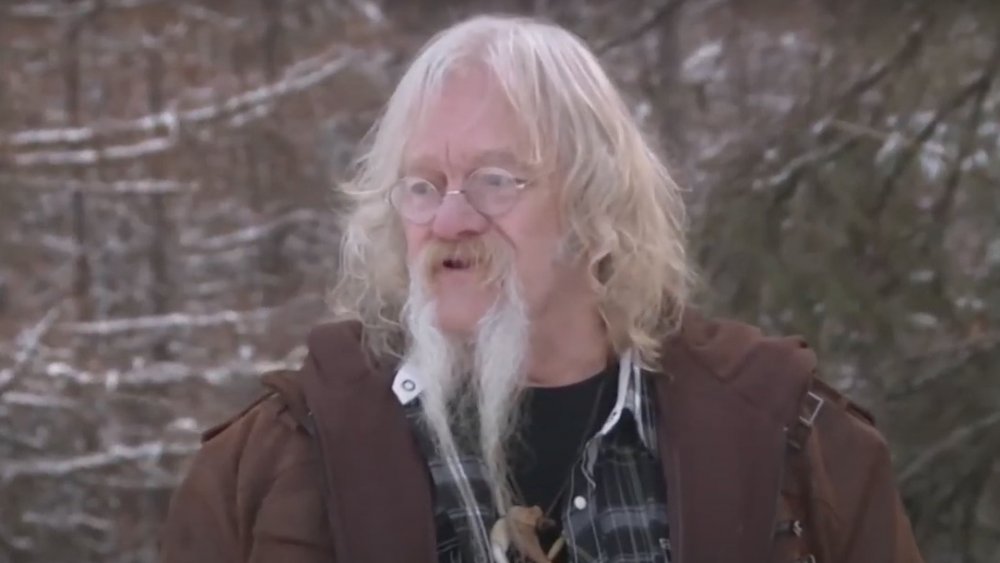 YouTube/NetV
Billy Brown, the father of the Alaskan Bush People clan and his son, Joshua "Bam Bam" Brown, were sentenced to 30 days in jail back in 2016 as well as 40 hours of community service, according to People. They pled guilty to lying about their residency in order to get the "yearly oil revenue checks given to Alaska residents," per the outlet.
While Billy and Bam were sentenced in 2016, the crimes were committed between 2011 and 2013, according to Distractify. In fact, Billy, Ami and four of their seven children were charged with "60 counts of first-degree unsworn falsification and first-and-second-degree theft."
The problem was that at the time, the family wasn't living in Alaska. Thankfully, however, because Billy and Bam pled guilty, the charges were dropped for the rest of the family, according to Distractify.
Billy clarified the issue with People, adding that he didn't commit the crime intentionally: "Because of the way we live our lives and the way we often unconventionally travel, I didn't keep good track of our movements."
Billy added: "I accept full responsibility for filing for benefits without confirming that we met the requirements. We are committed to living in Alaska for the long term and we respect the state's rules. I thought it best to settle to put this behind us."