Kelly Osbourne Sued By Ozzy Osbourne's Former Mistress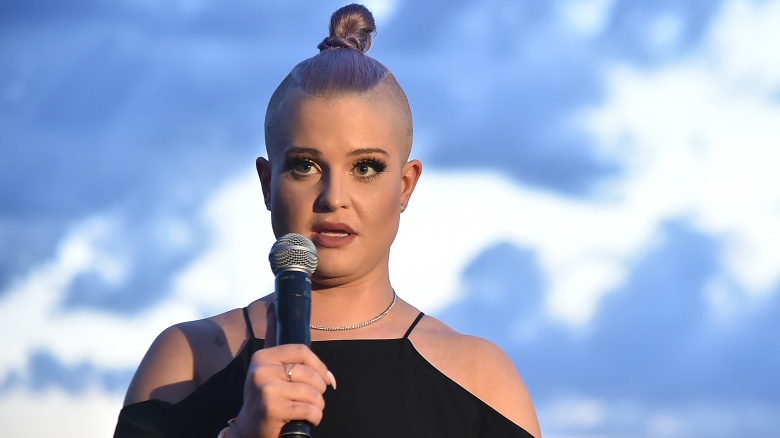 Getty Images
The former mistress of singer Ozzy Osbourne is suing his daughter, Kelly Osbourne, over tweets that she posted after her dad's affair was exposed to the public, TMZ confirmed.
In May 2016, Kelly posted a number of harsh tweets directed at Osbourne's mistress—now identified as his former hairstylist, Michelle Pugh. In the tweets, Kelly revealed Pugh's phone number. "Anyone looking for cheap chunky LOW-lights a blow out and a b***job call [Pugh's phone number]," she wrote. "My father is almost 70 [years old], ever heard of elder abuse?"
According to TMZ, Pugh claims she was "slut-shamed, bullied and harassed" by Kelly and suffered emotional distress and lost business. She claimed that her affair with Osbourne became romantic in 2013 and continued until they were caught in May 2016.
Pugh shared similar comments with People magazine. "When I say he gave me the greatest love of my life, I mean it," she said. "He made me feel like the most beautiful and worshiped woman in the world." They had "chemistry," she said. "It's that indescribable thing in life, and you can't deny it. And he didn't."
Ozzy did, in fact, deny it through a statement released by his rep. "He is sorry if Ms. Pugh took their sexual relationship out of context," his rep told People. "He would like to apologize to the other women he has been having sexual relationships with. Out of the bad comes good. Since his relationship with Ms. Pugh was exposed, Ozzy has gone into intense therapy. Ozzy is mortified at what his behavior has done to his family. He thanks God that his incredible wife Sharon is at his side to support him." The report added that Osbourne has been battling sex addiction for years.
Ozzy's wife, Sharon Osbourne, discussed the news on an episode of her Emmy-winning talk show The Talk (via E! News). "Somehow drugs and drink is more acceptable, but when it's somebody that has a sex addiction it's embarrassing," she said. Sharon briefly split from Ozzy in May 2016, but said she's now "proud that he's come out and admitted it finally."
A rep for Kelly has yet to comment on Pugh's lawsuit, according to TMZ.