How Are They Filming Keeping Up With The Kardashians During Coronavirus?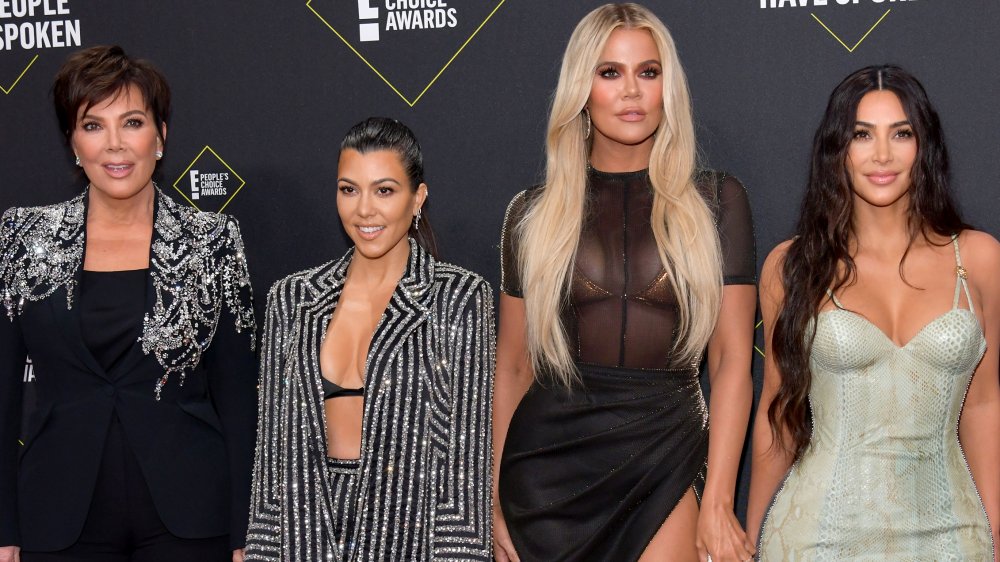 Frazer Harrison/Getty Images
Everyone's lives have changed in light of the coronavirus pandemic. People have lost their jobs. Others have been able to work from home, including the Kardashian/Jenner family members. They've even managed to film Keeping Up With the Kardashians throughout the pandemic, dropping a trailer with self-isolation footage in April 2020. 
Keeping Up With the Kardashians executive producer Farnaz Farjam dished on filming during a May 2020 interview with Elle. The show is slated to return in September 2020 and, as of this writing, there will be "[a]t least two full episodes" with footage shot during quarantine via tripod cameras, Zoom sessions, and iPhones. 
The production team went through a series of trial and error to figure out the most effective way to film. At first, the plan was to film the season with the cast members' cell phones. However, the footage wasn't the highest quality. Farjam explained, "As we [saw it come in], I was like, 'Oh, people are going to get sick of seeing this [poor quality] footage like this." After seeing the footage, the executive producer said, "We needed to get them proper interview spaces [for confessionals]."
That's when Farjam decided to hire a director of photography and a technician to create confessional rooms in the Kardashians' homes, while wearing a hazmat suit for safety, of course. The cameras tripods were "carefully cleaned" to prevent the spread of germs. After the rooms were set up, the family members waited 24 hours until they went inside as a precautionary measure to avoid exposure to the virus.
Filming 'Keeping Up With the Kardashians' has been tough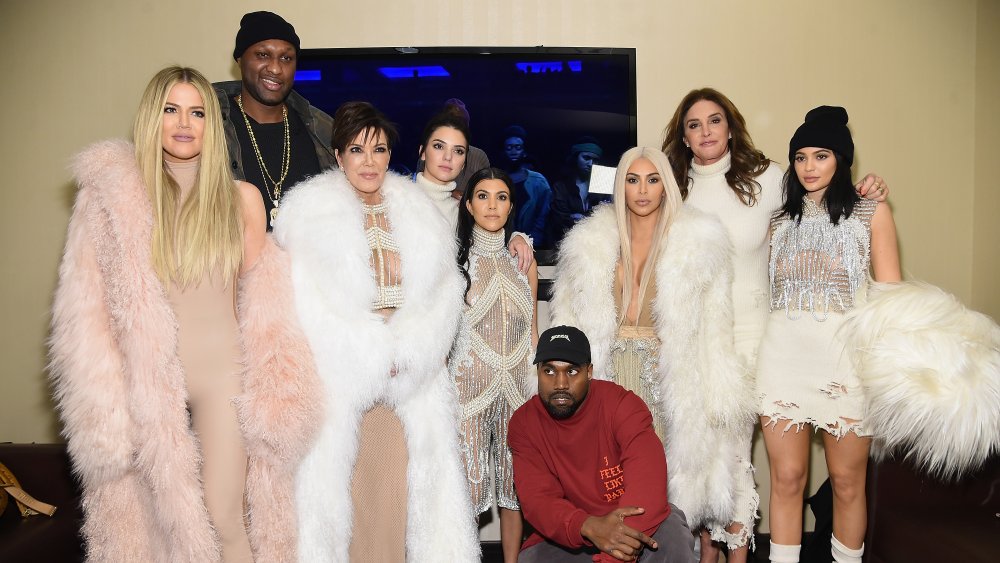 Jamie Mccarthy/Getty Images
In her May 2020 interview with Elle, Keeping Up With the Kardashians executive producer Farnaz Farjam explained the difficulties that come with filming during a pandemic. She shared, "If Kris [Jenner] gets annoyed and walks out of the camera angle, it's not like we can follow her and continue shooting. She has to come back onto the screen and explain [why she walked away]." 
As a result, she says, "It's less fly-on-the-wall, because we have to give them direction and they have to be more informative with us ... But because this is the Kardashians and they're entertaining regardless, it will be a fun watch for people." Ain't that the truth? No matter how the footage is filmed, there is never a shortage of content when the Kardashian/Jenner family members are involved. 
Now that the cast is a part of the crew, they have the responsibility to send in footage. Once a week, they turn in an iPhone and receive a brand new iPhone from a member of the production team, wearing protective gear.
Yes, filming the second half of season 18 will be very different from filming for previous seasons, but that does not mean that the drama has subsided. Farjam teased, "Right before quarantine we had a couple family members that weren't seeing eye to eye on something." She added, "I can't give away who, but they end up coming together during quarantine, and it's really sweet."