Why Hollywood Should Cast Alyssa Milano Again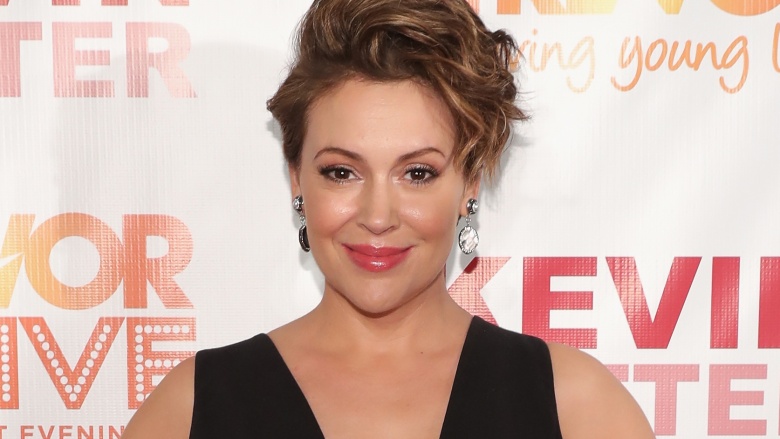 Getty Images
For decades, Alyssa Milano was one of the biggest names on the small screen. These days, however, the New York-born actress hasn't been getting as many acting jobs as she used to. Which is a shame, because we think Hollywood is missing out on a big opportunity for success. Let's explore why we think it's time she should make a comeback.
Nostalgia is all the rage right now
Getty Images
These days, the television industry is all about making old shows new again. Between revivals of Full House, 24, and Gilmore Girls, it's hard not to feel like we're living in, say, 1998, than 2016 whenever we turn on our TVs. With the nostalgia wave riding high in Hollywood, now seems like the perfect time for Milano to re-enter the spotlight.
For one thing, she's been in the business for three decades. Even better, her resume spans multiple generations, which would allow her to carry in her nostalgic fans of shows like Who's the Boss?, Melrose Place, and Charmed while bringing in a whole new group, should she find the right project. The idea pretty much writes itself.
A Charmed reunion seems inevitable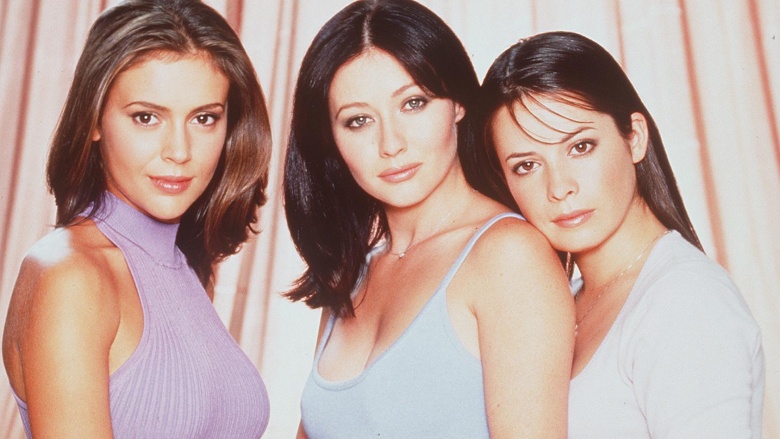 Getty Images
Speaking of nostalgia: every year, it seems like we're getting closer and closer to finally witnessing some type of Charmed reunion. Fans' dreams almost came true when CBS considered rebooting the popular WB series in 2013. The reboot, of course, never materialized; Milano told Paste magazine in 2016 that an "uproar" from fans forced CBS to kill it altogether.
Still, if planned correctly, a Charmed reboot of any sorts could do wonders for the network that decides to give it a whirl. Netflix, of course, would be the obvious home for this type of project. For starters, Charmed has proven to be very popular on the streaming service; a 2013 report claimed that it was the second most binge-watched show available for streaming. Plus, Netflix has proven time and again that it can turn even the cruddiest of shows into bonafide hits. So, who's to say Charmed 2.0 wouldn't stream for at least a handful of seasons?
For her part, Milano has seemed a little on the fence about casting one more spell. In February 2016, the actress told Entertainment Tonight the cast was "totally on board" for a reunion. However, that same day, she told Paste magazine a bit of a different story. "It's so hard to replicate [the success of Charmed] because it is such a part of that generation," she said. "The chemistry was so unique. I don't know how you replicate that show. Unless you just spin it off in a totally different way, with different characters, and try to replicate what we did ... When something works that well, I don't know how you try to replicate it." Something tells us a hefty paycheck from Netflix would change that tune pretty quickly.
Hollywood loves a comeback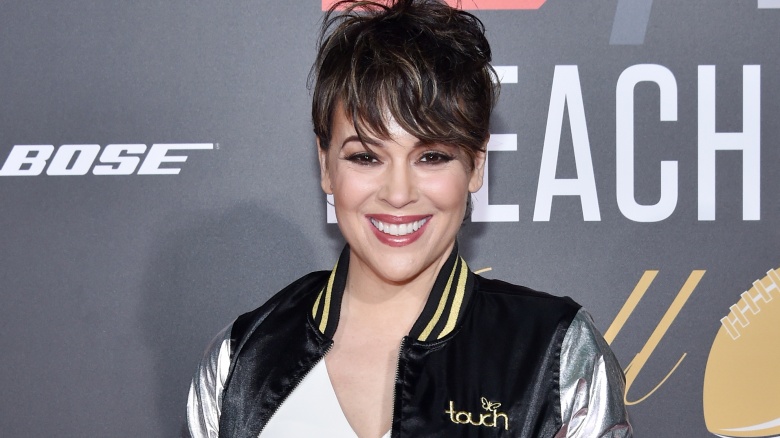 Getty Images
What does Hollywood love more than nostalgia? A good comeback story. Having survived the business for over 30 years, Milano is poised to remind audiences that, yes, she was a good actress back in the day and that she's still good today. Certainly, she's given the comeback train a try, primarily through mediocre and underwhelming shows like Mistresses and Romantically Challenged.
If it were up to us, we'd have Milano go a different route than network television. In fact, she might be wise to take a page from the book of Winona Ryder, another actress who's finding her footing again after success in the '80s and '90s. In the past few years, Ryder has proven her worth again by unexpectedly appearing in a number of high-profile projects, ranging from Darren Aronofsky's Oscar-winning Black Swan, to David Simon's HBO miniseries Show Me a Hero and Netflix's spooky new series, Stranger Things. With each role, Ryder surprised us with her newfound versatility while reminding us of the good ol' days of Beetlejuice and Little Women. It's proven to be a winning combination for Ryder thus far, one that could have similar effects on a career like Milano's.
Granted, Milano wouldn't be coming back from one of the weirdest celebrity scandals of all time, but hey, whatever works.
She's really versatile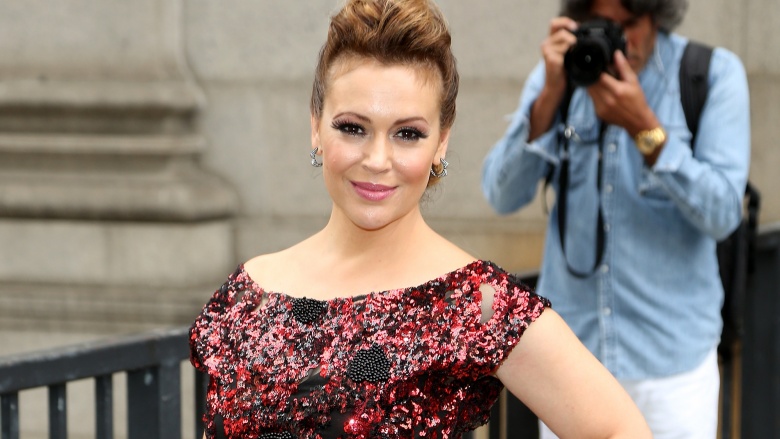 Getty Images
If you want to survive in Hollywood for more than 30 years, you're going to have to be flexible. Nobody knows that more than Milano. In the past decade alone, Milano has proven she's more than just your typical television actress. She's launched a successful line of women's football wear; she's hosted Project Runway All Stars; and she's been an ambassador for UNICEF for 13 years.
In doing so, Milano vastly increased her marketability, to the point where Hollywood can cast her in a wide range of projects and not have to worry about whether or not she'll be a success. This marketability factor makes her a perfect candidate for a genre like daytime television. Whether it's through her own lifestyle program or talk show, we could easily see Milano appearing each morning on, say, The View, and not only fitting in, but lasting multiple seasons as well.
Put it this way: if you can hold your own in an argument with Wendy Williams, clearly you deserve your own daytime talkshow.
She's all grown up now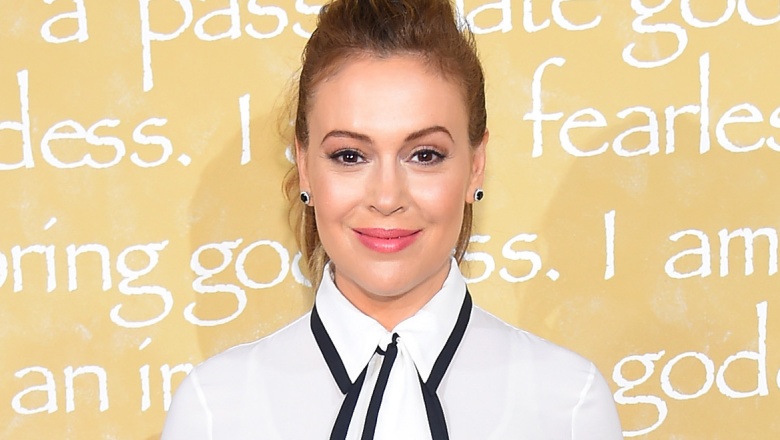 Getty Images
At age 43, Milano has entered the phase of her acting career where she can believably take on more mature and adult roles. As we've seen in the last decade, television has become the place for women over 40 to reboot their careers with strong leading roles on strong quality programming. Perhaps unknowingly, Milano herself seemed to pitch the idea to Hollywood while talking to Paste magazine in 2016. "Television has always created great, strong female characters even when the film world didn't and doesn't — because it's still that way," she said. "If you look at these factors, years, and years, and years ago, even when you look at shows like Cagney and Lacey — those were two really strong women. Even Who's The Boss? Look at Angela. She was a divorced, single mom that ran her own business, who hired a dude to take care of the kids and house."
She continued: "If you think about TV with shows like The Good Wife or any on the ABC lineup, like Scandal or How to Get Away With Murder ... strong, strong, strong female characters that could have only been developed for television. TV has always developed better roles for women." Ummm, wait. Alyssa Milano on Scandal? Sign us up, please.
She's a survivor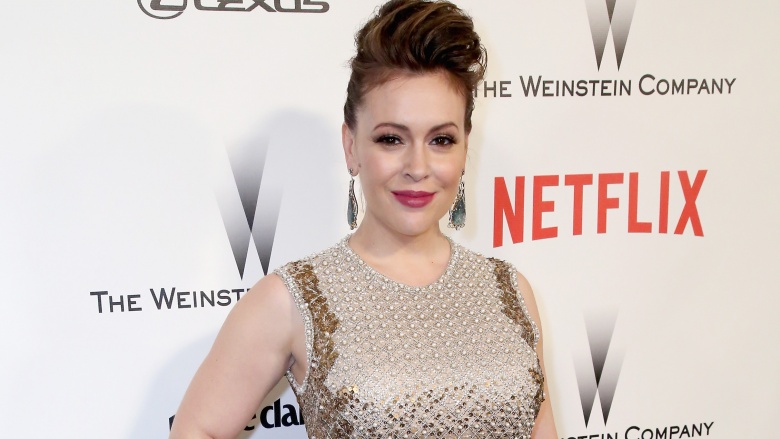 Getty Images
As we've mentioned, Milano has been famous ever since Who's the Boss? premiered in 1984. For the most part, she's been a bankable celebrity ever since. Clearly, she's doing something right; you probably wouldn't be reading this if she wasn't.
The fact that Milano is still working and still relevant shows she's both talented and profitable; if you hire Milano, she's going to get the job done. Now, isn't it time someone gave her that job?