This Is How T-Pain Lost All Of His Money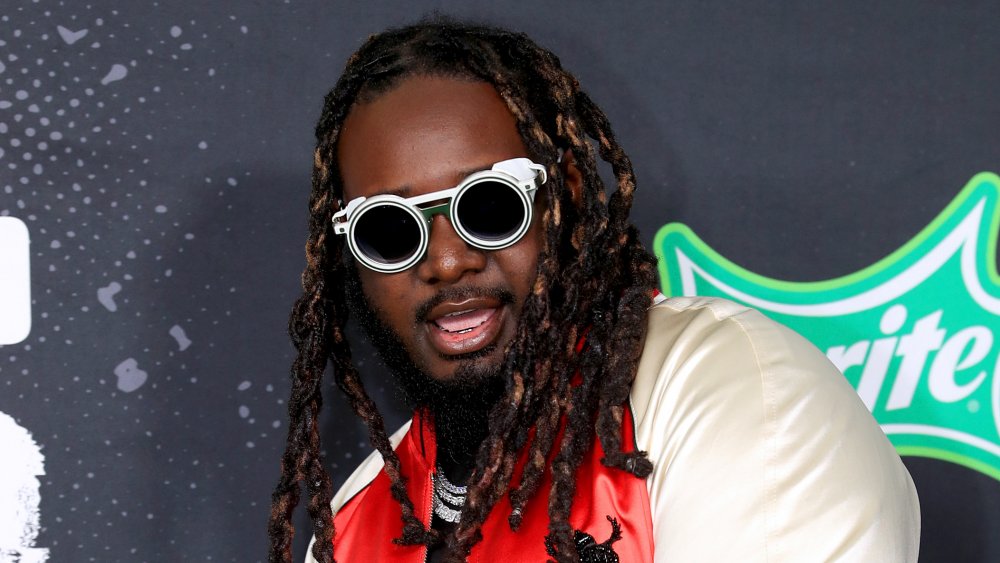 Carmen Mandato/Getty Images
T-Pain became a household name with his songs "Bartender" and "Buy U A Drank," but there was a point when he hit a financial low, unable to buy any essentials — let alone a drink. He sang the hook on Lil Wayne's "Got Money," yet ironically, the funds came and went throughout his entertainment career.
In a March 2019 People interview, the Masked Singer Season 1 winner said the highlight of his career was being able to "afford diapers and food" for his family. T-Pain shared, "I think that's always going to be my proudest moment — figuring out how to provide for my family. Awards are always great, but in the long run it doesn't really say who you are. I'm more concerned about my family, my kids and my wife and making sure I can provide." 
But once he made that money, he didn't always make sound financial decisions. In fact, he became one of several rappers who lost all their money. In an August 2019 Breakfast Club interview, T-Pain admitted, "I've been on each end of the spectrum. Now I know what the high end is and what the low end is. I've been mega-rich. I've been super broke right in the middle of thinking I was mega-rich and then got rich again and then really learned how to give a s**t about money."
He realized, "I gotta make money to spend money and it's not the other way around." And that was a lesson that he learned the hard way. 
T-Pain had to borrow money to buy his kids Burger King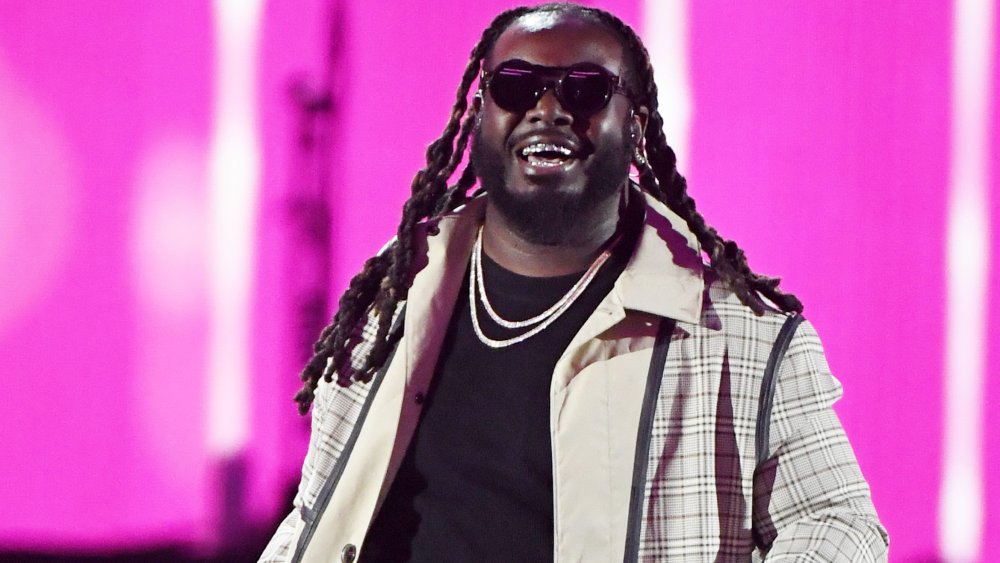 Ethan Miller/Getty Images
During his Breakfast Club appearance, T-Pain confessed, "I almost lost the crib. I don't think I would have lost it, but my accountant was panicking."
The rapper revealed that his most expensive purchase, aside from his home, was a $1.2 million Bugatti. He got rid of it after almost five months, though, since he accidentally put a hole in the radiator. That purchase was the beginning of his financial downfall. T-Pain shared, "At that point, I was running out of money and my accountant was like 'You just bought a Bugatti. You're out of money.' And I was like 'No, I'm not. I got this house I want to get, this other house for my assistants, my runners, my producers and stuff.'"
After buying that house, the rapper "just started going crazy with the money." He confessed, "I wasn't paying attention to it. I thought if I didn't have access to my own accounts that I wouldn't have to look at it." It all came down to "bad business choices."
Primarily, T-Pain and his team wasted a lot of money on real estate. He shared, "I was letting my manager do it and he was way more optimistic than I was. He would buy complete dumps and think that we could just paint." They never sold the properties purchased. Things got so bad that he even admitted, "I had to borrow money to get my kids Burger King."
T-Pain had $40 million at one point, but could've made even more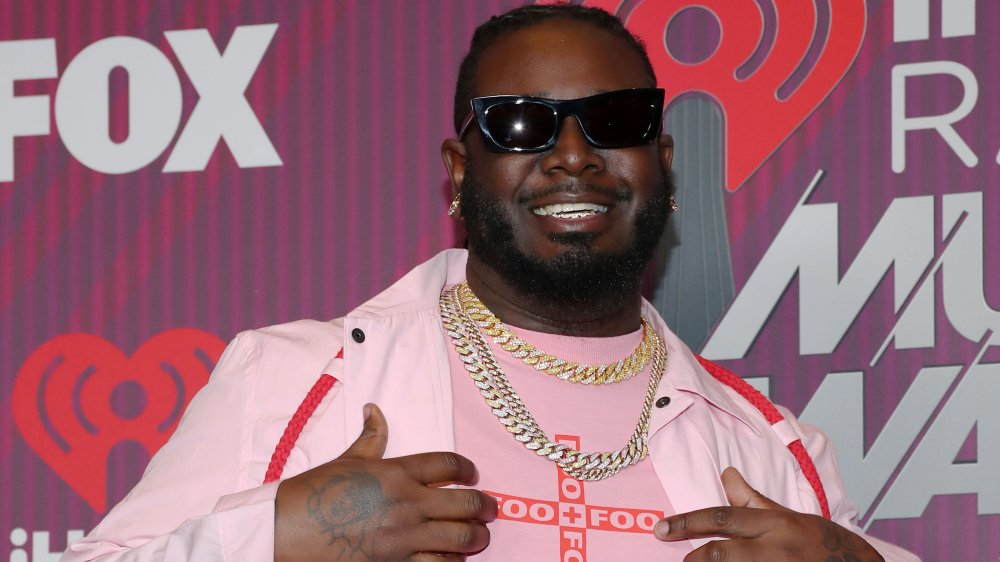 Rich Polk/Getty Images
In August 2019, Masked Singer alum T-Pain told the Breakfast Club that the most he ever had in the bank at one time was $40 million. He blew through that money, but at least he learned some lessons as a result. He explained, "Once you give a s**t about the money you're making, you feel much better about your accomplishments. You feel much better about what you're doing and you start paying attention to your work that makes you your money. You put more care into things." The rapper added, "There's a lot that goes into it. When you put out records, you gotta do the right things. You gotta go through the motions and really give s**t about it."
While he was able to earn $40 million, he actually could've accumulated much more. In a March 2019 edition of Genius Level, T-Pain shared that he never got paid for some of his biggest features: "I did all of 'em for free and all I wanted you to do was get back on my s**t, that's it. I just wanted an even swap, 'cause I was going to charge you just as much as you charge me."
T-Pain has had a lot of success in the music industry, but he paid the price (literally) for his financial mistakes. After everything, it sounds like he's gained some valuable wisdom about earning and saving money throughout the years.