Celebrity Couples Who Remained Friends After Divorce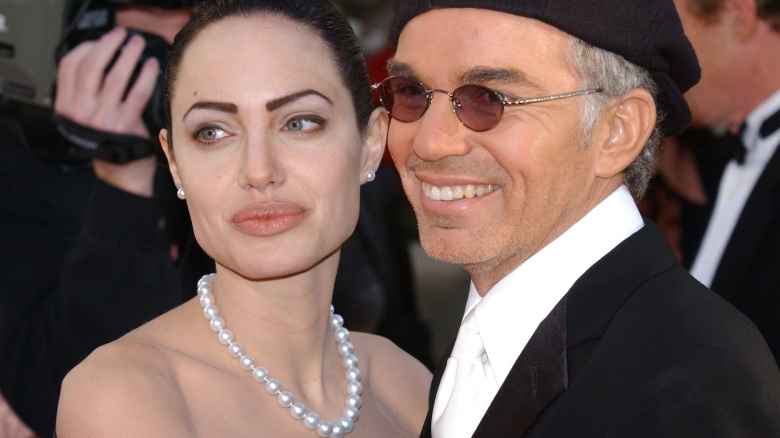 Getty Images
Staying on good terms with an ex can be one of life's hardest challenges to master. But it certainly can happen, even in a wild and crazy place like Hollywood. Amid reports that country superstars Miranda Lambert and Blake Shelton hope to remain friends after their divorce is finalized, we're taking a look back at some famous Hollywood couples who were able to do just that. Check out our list, below.
Courteney Cox And David Arquette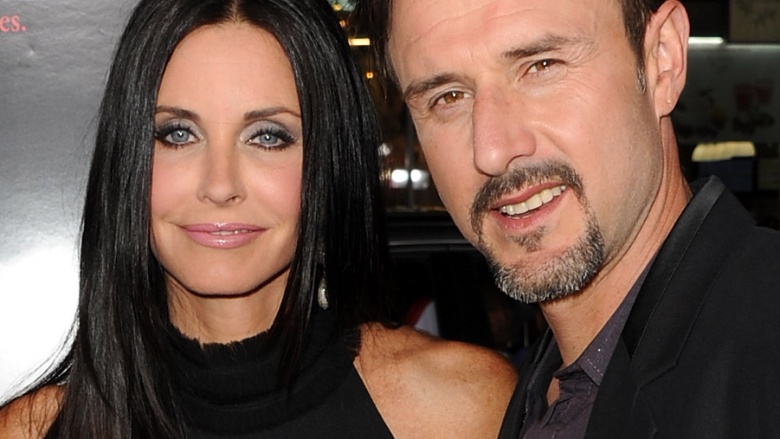 Getty Images
Scream co-stars Courteney Cox and David Arquette have remained the best of friends since their 11-year marriage came to an end in 2010. "We just love each other," Arquette explained on an episode of Bravo's Watch What Happens Live. "Even though the relationship didn't work out, we wanted to still remain friends and treat each other with respect and have a great relationship for our daughter [Coco]." In fact, they're so close, Arquette even appeared in Cox's 2015 directorial debut, Just Before I Go.
Angelina Jolie And Billy Bob Thornton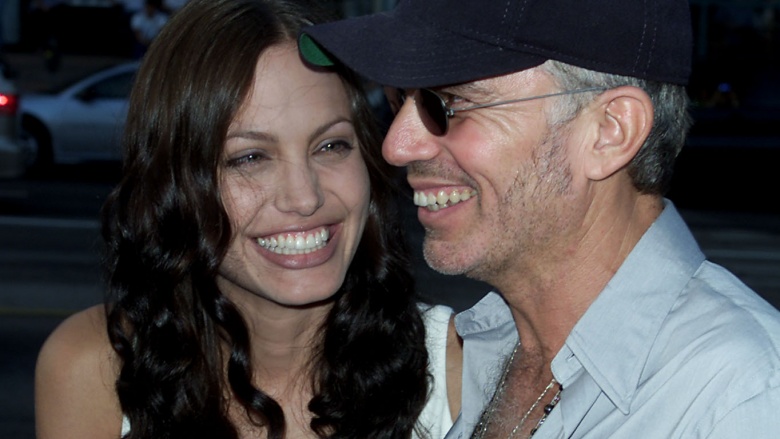 Getty Images
Angelina Jolie and Billy Bob Thornton may have had one of the weirdest marriages ever to hit the Hollywood scene (remember when they wore vials of each other's blood around their necks?), but their post-divorce relationship has been shockingly normal—even enviable. Although Thornton did admit that the period while they were married was a "crazy time" for him, Jolie did pen a three-page forward to Thornton's 2012 memoir, The Billy Bob Tapes. In it, she describes Thornton as having "an unmatchable wit" and that he "can make you laugh until your face hurts."
Bruce Willis And Demi Moore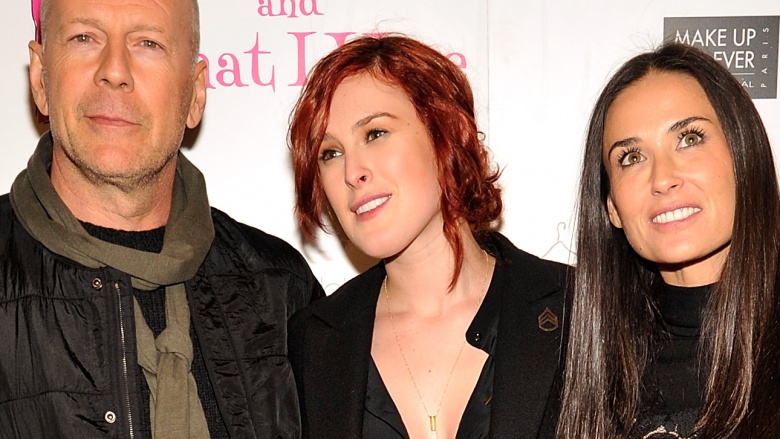 Getty Images
Bruce Willis and Demi Moore's tabloid-ridden marriage has been over for about 15 years. So, it should come as no surprise that they've since managed to make peace with one another. Most recently, the former couple reunited multiple times to watch daughter Rumer Willis dance her way to victory on the ABC reality-competition series Dancing with the Stars.
Gwyneth Paltrow And Chris Martin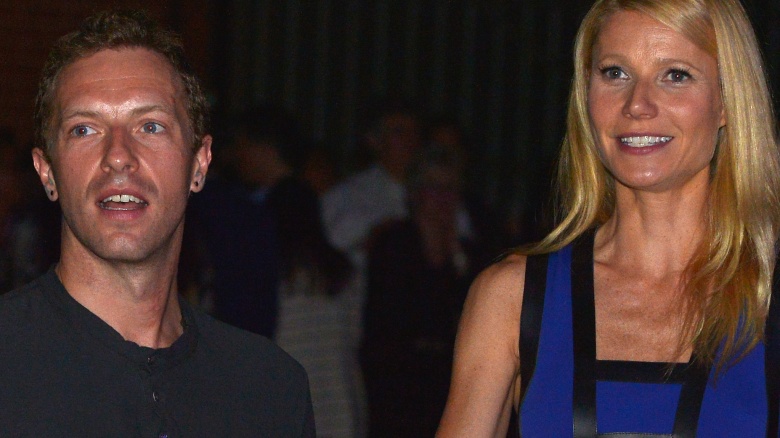 Getty Images
Although many tabloids have alleged that Gwyneth Paltrow got in the way of Chris Martin's post-divorce relationship with Jennifer Lawrence, the former married couple appears to be getting along just fine, to the point where even TMZ has called it the "chummiest divorce ever." In April 2015, for example, they were photographed vacationing with their two kids—Apple, 11, and Moses, 9—in Puerto Vallarta, Mexico. Hmm...maybe that whole "consciously uncoupling" thing wasn't so ridiculous after all.
Reese Witherspoon And Ryan Phillippe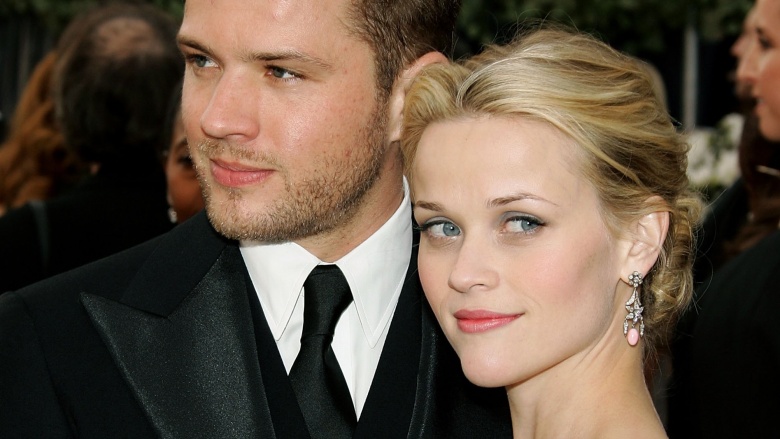 Getty Images
The marriage between Hollywood sweethearts Reese Witherspoon and Ryan Phillippe ended in tabloid drama in 2007, much to the disappointment of Cruel Intentions fans everywhere. Still, the former couple has apparently figured out how to stay friendly, mostly for the sake of their two kids, Ava and Deacon. In March 2015, Witherspoon—who since married her agent, Jim Toth—attended a school event for son Deacon, alongside Phillippe and Phillippe's girlfriend, Paulina Slagter.
Orlando Bloom And Miranda Kerr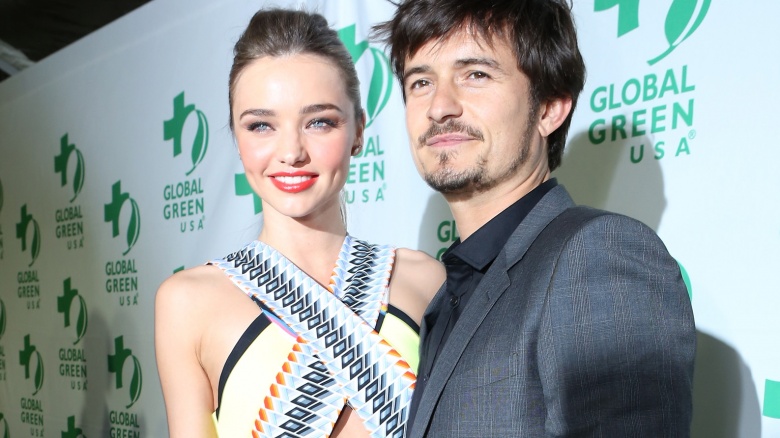 Getty Images
Like many former couples on our list, actor Orlando Bloom and Victoria's Secret model Miranda Kerr have remained on friendly terms since their 2013 split, all for the sake of their son, Flynn. In fact, things got so friendly that, in March 2015, multiple tabloids speculated they were getting back together. Either way, Bloom has remained uber-protective of his ex-wife. In one instance, Flynn threw a punch at singer Justin Bieber amid rumors that Bieber was shacking up with Kerr. Coincidentally, throwing a punch at the Biebs has since become Bloom's greatest contribution to show business.
Caitlyn Jenner And Kris Jenner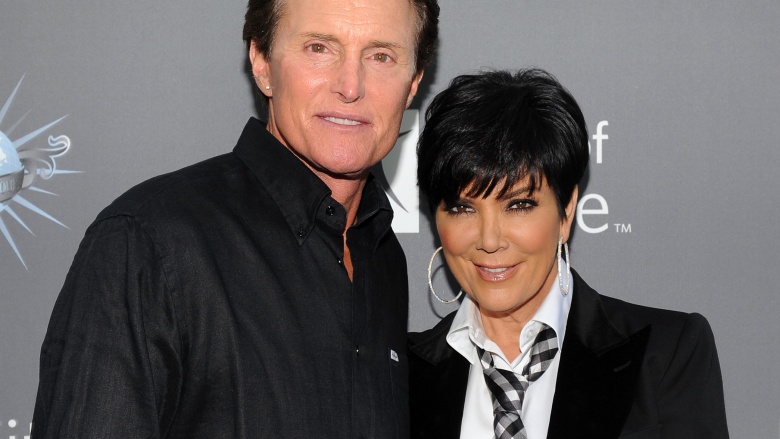 Getty Images
Kris Jenner was reportedly unhappy with Bruce Jenner's (now Caitlyn Jenner) big interview with Diane Sawyer—the last interview he gave before transitioning into a woman in June 2015. But according to a subsequent round of tabloid news, it appears that the reality TV moguls—whose divorce was finalized in December 2014—have officially made up. Multiple sites report that Kris met Caitlyn for the first time at her Malibu home in July, where they got along just fine. What exactly went down? Knowing the Kardashians, we'll probably see it all on TV.