What Was Richard Herd's Net Worth When He Died?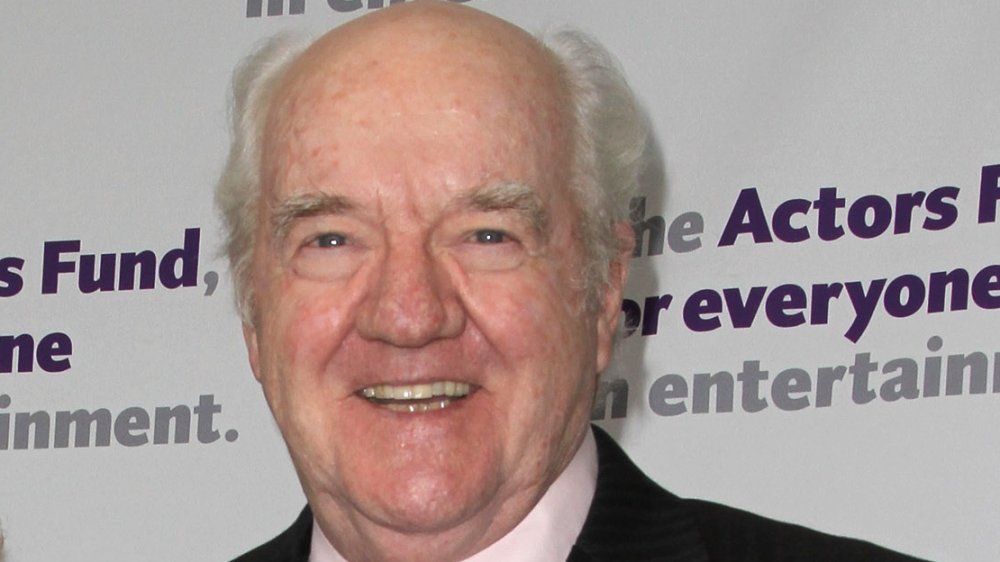 Valerie Macon/Getty Images
Veteran actor Richard Herd, who is best known for his roles on Seinfeld and Star Trek: Voyager, died at age 87 in Los Angeles on May 26, 2020, his wife, actor Patricia Crowder Herd, confirmed to The Hollywood Reporter. Herd died of complications related to cancer, per the outlet.
Although Herd racked up a ton of credits during his time in the entertainment industry (The China Syndrome, V: The Final Battle, T.J. Hooker) he made a splash playing George Costanza's (Jason Alexander) boss, Mr. Wilhelm, for 11 episodes. "He was always doing things that never got done and always going over to Mr. Steinbrenner and apologizing to him," Herd joked about his character, a hilariously incompetent New York Yankees exec, per Variety.
Herd, who was born in Boston, said in an interview with The Beaver County Times about the gig, "Seinfeld was one of the best jobs I ever had. There were no 'stars' on that show, they were all genuinely nice people to work with." He added, "It got me a tremendous amount of recognition and still does because it plays all the time."
Considering Herd enjoyed a long and consistent acting career, it's fair some fans are curious to know what his net worth was when he died.
Richard Herd launched a new career before his death
One of Richard Herd's first jobs as a kid was delivering newspapers, as he recalled to the Patriot Ledger in 2015, "I delivered to over a hundred houses, through rain, shine, or snow. On your bike on a snowy winter's day, it could be pretty freaky, but I loved it because it helped pay for my first baseball mitt."
Herd maintained this strong work ethic into adulthood, maintaining an acting career that spanned decades and included numerous television and movie appearances. In addition to China Syndrome, Herd had roles in All the Presidents Men, The Mule, and Get Out. "A wonderful man and a true professional," Get Out director Jordan Peele tweeted about Herd.
The actor's TV cameos included The O.C., Golden Girls, and NYPD Blue, to name just a few appearances.
It's unclear what Herd's net worth was at the time of his death, although we do know he became an accomplished artist before he passed. "It keeps the mind alive," the star told the Patriot Ledger about his second passion, painting. "I leave a part of myself on every canvas, a bit of my soul, imperfections and all." Some of Herd's work is up for sale at the Bilotta Gallery as of this writing.
Sadly, Herd isn't the only Seinfeld star who passed away in 2020 — Jerry Stiller died at age 92 in early May.