This Is Why Sutton Stracke Was Demoted On RHOBH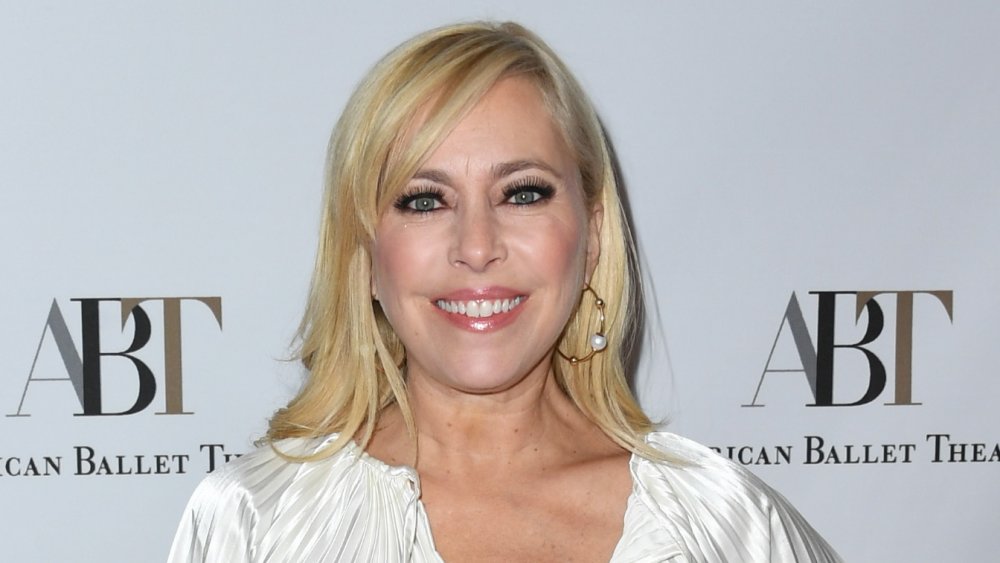 Jon Kopaloff/Getty Images
Back in August 2019, Sutton Stracke was announced as a new full-time cast member on Real Housewives of Beverly Hills, along with Garcelle Beauvais. However, Sutton got demoted to a part-time "Friend of the Housewives" role before the season even started.
On RHOBH, Sutton is bringing the drama, calling out Teddi Mellencamp for being "boring." She has a lot of money, which is something Lisa Rinna mentions constantly. There's a long list of reasons to explain why Sutton should be holding up a diamond in the credits. Nevertheless, there's just one thing stopping her: It turns out Sutton's ex-husband, Christian Stracke, is the one to blame, according to a May 2020 Page Six article.
During an appearance on the Reality Life With Kate Casey podcast that same month, Sutton said her ex wouldn't let her film with their kids. She admitted, "It was hard. It was a hard blow because, you know, it's exciting to do. And I wanted also viewers to see me with my kids and me at home. And it's the softer side, I think, of all of us." Ironically enough, she told Entertainment Tonight, "I'm not always, like, so militant and mean. Well, actually, that's not true. At home, that might be the worst place to see me be militant and mean."
Even though Sutton's kids aren't on RHOBH, they're still watching. Sutton told The Daily Dish, "My son was like, 'Mommy, you're savage. Why are you so savage?' They were laughing — they enjoyed it."
Sutton Stracke wants to be full-time next season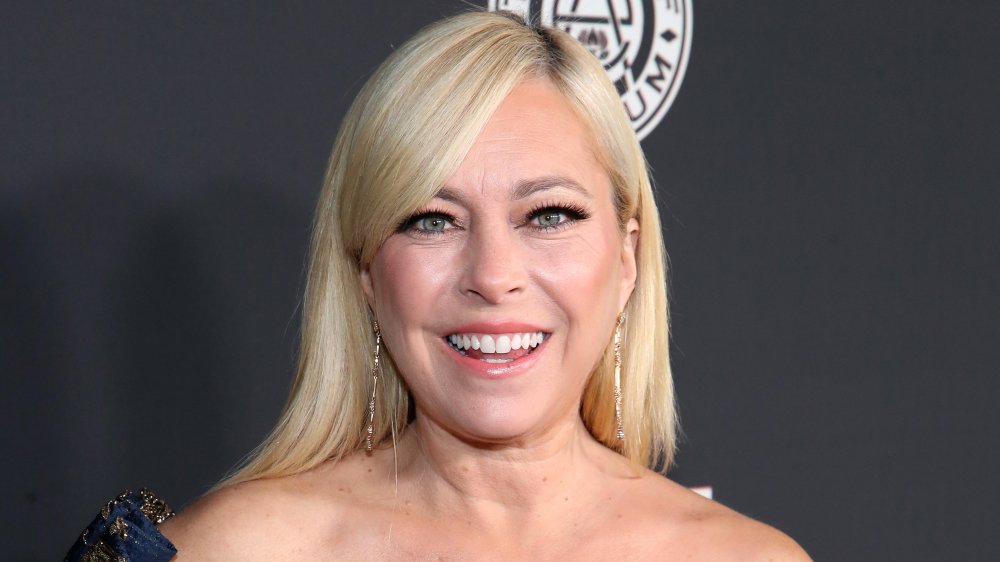 Randy Shropshire/Getty Images
Discussing her time on the show, Sutton Stracke told Access in April 2020, "I filmed the whole way. I feel like I'm full-time. I just don't carry a diamond. But, it's all good. It's been such a great experience... I have no regrets." While Sutton "feels like" she's full-time, that's not the same thing as getting that official title.
When asked if she wants to be a Real Housewife next season, Sutton remarked, "I always say I have enough diamonds, but there's always room for one more." That actually sounds like the perfect tagline. However, she shared that she had another in mind during an interview with Us Weekly that same month: "I always really liked something like, 'I might be Southern, but don't ring my bell.'" Sutton did get filmed saying possible taglines, but as fans are aware, part-time cast members don't say anything in the opening credits. She told the magazine, "The diamond is very heavy to hold, but I would love to, like, be a diamond-carrying member, for sure."
Sutton has actually been in the running to carry a diamond for a while. In October 2019, she told Entertainment Tonight, "They've been harassing me for years to do this." Being a part-time cast member isn't the worst thing in the world — Sutton enjoys the perks of being a Housewife, like the trips and self-promotion opportunities, and she gets more privacy compared to the full-time cast.