Here's How Much Michael Teutul From American Chopper Is Worth Now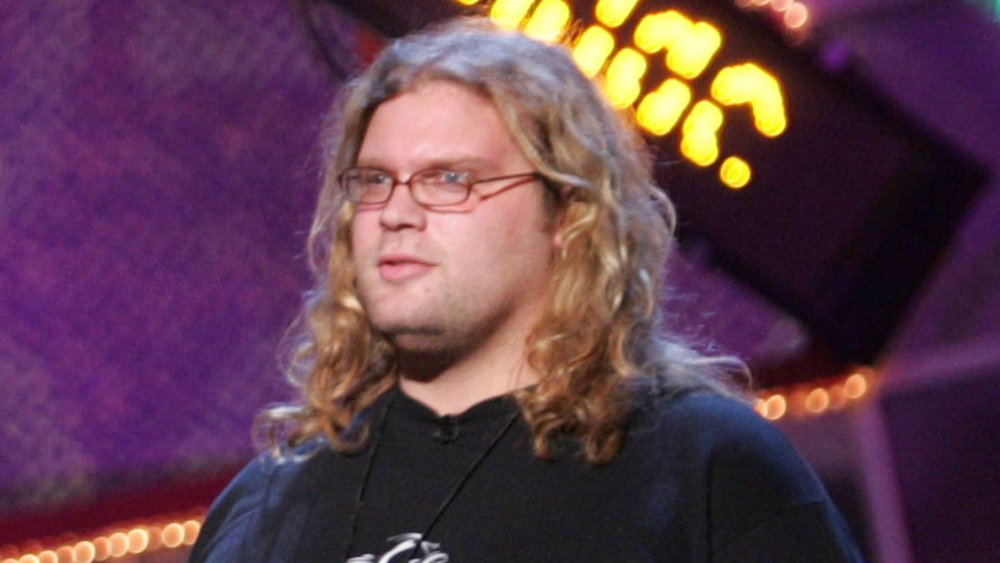 Frank Micelotta/Getty Images
There's no denying American Chopper has been a rip-roaring success ever since it debuted on the Discovery Channel back in 2003 (before riding over to TLC and eventually drifting back to its original network). Despite the fact that the stars and those behind-the-scenes sometimes had to navigate a bumpy road in order to keep the show on the air, millions of fans love to watch Paul Teutul Sr. and his sons — Paul Teutul Jr. and Mikey Teutul — use their expertise to construct custom motorcycles for influential folks while also setting off each other's volatile personalities.
Frankly, "American Chopper was one of Discovery's most popular series ever," Rich Ross, the network's Group President, explained (via Entertainment Weekly) in 2017. A statement from Discovery also noted that the "Teutuls have been on a wild ride" during their time on the show, "and it certainly isn't ending anytime soon."
That wild ride includes making a lot of money — while, at the same time, apparently not banking as much as you might expect.
Is Mikey Teutul as rich as his dad and brother?
Along with building custom motorcycles on American Chopper, the stars of the show have also made a decent amount of money over the years. And yet, while there are reality TV stars out there who have mind-blowing fortunes, the Teutuls are among those who may not be as rich as you thought. That includes Mikey Teutul, who has $2 million, according to Celebrity Net Worth. And how does that compare to the kind of funds that his family members have?
Well, it turns out that Mikey's older brother Paul Teutul Jr. has the same amount as his younger sibling with $2 million to his name. That happens to be quite a bit more than their dad. As it turns out, Paul Teutul Sr.'s budget is under the million-dollar mark as he was thought to have $500,000. However, the famous father had to file for bankruptcy in 2019, claiming that "he's over a million dollars in debt," according to the Blast.
So, where's all of the money that they surely made thanks to their show? Well, it turns out the Teutuls have faced a few costly situations, such as a $258,484.45 lawsuit. Hopefully, Mikey will be a little savvier with the money that he has left than his family has been in the past.