Kelly Bensimon's Daughter Looks Just Like The Reality Star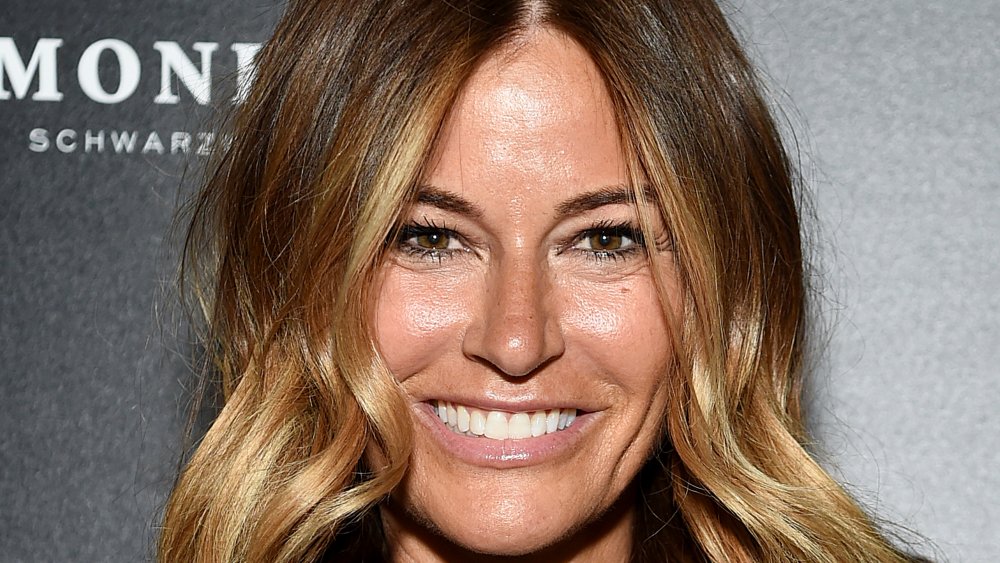 Jamie Mccarthy/Getty Images
Kelly Bensimon (full name Kelly Jean Killoren Bensimon) has made a name for herself across multiple industries. Her first claim to fame was modeling in multiple high fashion magazines, including Elle, Cosmopolitan, and Harper's Bazaar. She later turned towards journalism, becoming the Editor-In-Chief for two issues of Elle Accessories and writing her own column in Page Six magazine, "The Socializer: Kelly Bensimon," as well as a style column in AM New York, "Ask Kelly." The 52-year-old model also added author to her resume after penning a variety of novels. 
In 2009, Kelly found her way back into the media circuit as a reality TV star. She joined the cast of The Real Housewives of New York in Seasons 2 through 4. During her marriage to famous fashion photographer Gilles Bensimon between 1997 and 2007, the couple had two daughters, Sea Louise and Thadeus Ann. While both daughters primarily stay to themselves, the eldest, Sea Louise is often seen with Kelly at fashion shows in New York City and Paris. Sea Louise and her mom share a special bond — and they look a lot alike, too.
Kelly spends a lot of time with Sea Louise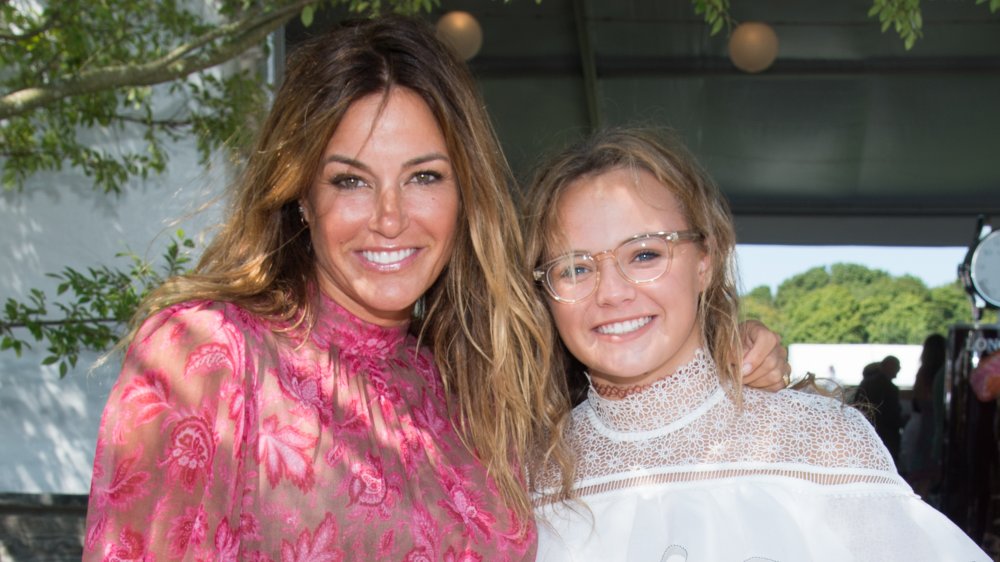 Mark Sagliocco/Getty Images
The 22-year-old Sea Louise Bensimon is often spotted with her mother Kelly Bensimon. In May 2020, Kelly and her matching blond daughter were seen cruising a Florida boardwalk, getting some much-needed air and sunshine during the state's coronavirus lockdown (via Daily Mail). Based on Kelly's Instagram, it's possible Sea Louise has been quarantining with her mom in Palm Beach. The reality star turned real estate agent has been posting regularly from Florida, including one post about a Season 4 marathon of The Real Housewives of New York on Bravo TV. She and Sea Louise have even posted face-masked selfies together.
Prior to quarantine, Sea Louise would often attend fashion events with Kelly. In 2017, the college student attended the Son Jung Wan runway show during New York Fashion Week. The two were also seen strolling the streets of NYC together on a shopping spree, wearing matching yoga pants, per The Daily Mail. When Sea was 11, Kelly spoke to Gawker and shared a few tips on motherhood, saying, "just live every day like it's your last."
"It doesn't matter how much sleep you had or if you're wearing the same sweatpants from last week," she said. "Enjoy every single moment because life is so short."
Sea Louise is just like any other college girl
With over 4000 followers on Instagram, Sea Louise Bensimon takes after her mother's modeling skills. She is currently a junior at the University of Mississippi (also known as Ole Miss), receiving a Bachelor's degree in Sports and Fitness Administration/Management, per her LinkedIn account, with many internships under her belt. 
During a normal school year, Sea would likely be in her college dorm at Ole Miss. Bravo TV reported when Kelly Bensimon first took Sea Louise to her dorm in 2017, apparently making many of her fans feel extremely old. However, the COVID-19 outbreak may have sent her back at home with her parents for the time being. 
Sea is a sorority sister of the Delta Rho Chapter of Kappa Kappa Gamma. While the quarantine may have her potentially locked down in Palm Beach, Florida along with her mom, Sea Louise is accustomed to jet-setting around the world in style. The New York native's most recent Instagram post — with the photo captioned "Corona who? Never heard of her." — was in London in March 2020.
Sea Louise looks to have a bright future ahead of her after Ole Miss. No matter what she decides to pursue after college, we're sure her mom will be right there by her side.