Tinashe Clarifies Pesky Calvin Harris Dating Rumors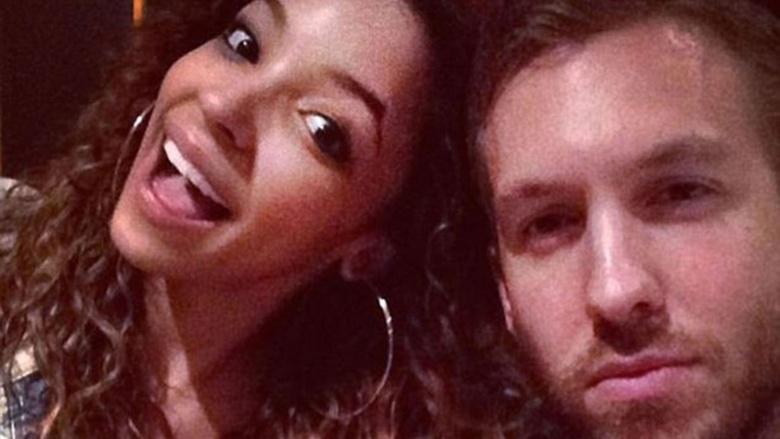 It wasn't a good weekend for poor Calvin Harris.
Us Weekly reports that on Aug. 6, 2016, comedian Howie Mandel embarrassed the Scottish DJ with an ill-timed pun at the Caesar's Palace 50th anniversary gala. When Mandel presented Harris with the Future Icon Award, the America's Got Talent judge told him, "That's a nice suit. Who's your tailor? See what I did?"
A flustered Harris stammered, "You got that prepared...you had that one ready."
"Calvin was not impressed with that joke at all," a source told The Sun. "It was as if Howie did not know that he and Taylor [Swift] had split up, so it appeared to be a diss to Calvin. But he quickly pulled himself together and interacted with the crowd."
Harris may have taken the dig a little harder than usual because on the same night, his rumored new girlfriend, singer Tinashe, announced to E! News, "I mean, I'm still definitely single, so that's all that we're at right now."
That could simply mean that the pair haven't become exclusive or official yet. In July 2016, a source close to Harris told Page Six, "They have been seeing each other on the DL. It's only been weeks, so it's still pretty casual right now. They've been on a few dates." Days later, another source told the tab, "It seems like they are seeing each other more frequently...[they] have been dating, but aren't boyfriend-girlfriend at this point."
An insider also told E! News that Harris met the singer in 2014 when they collaborated on "Dollar Signs," but "has been hanging out with Tinashe a little more" following his brutal split from Swift in June 2016. "She is a hot girl and a good distraction from all the past drama [Harris] had this month," the source dished. "They have always kept in touch, but recently more since his breakup with Taylor."