Jimmy Kimmel Calls Out Trump's Response To The George Floyd Protests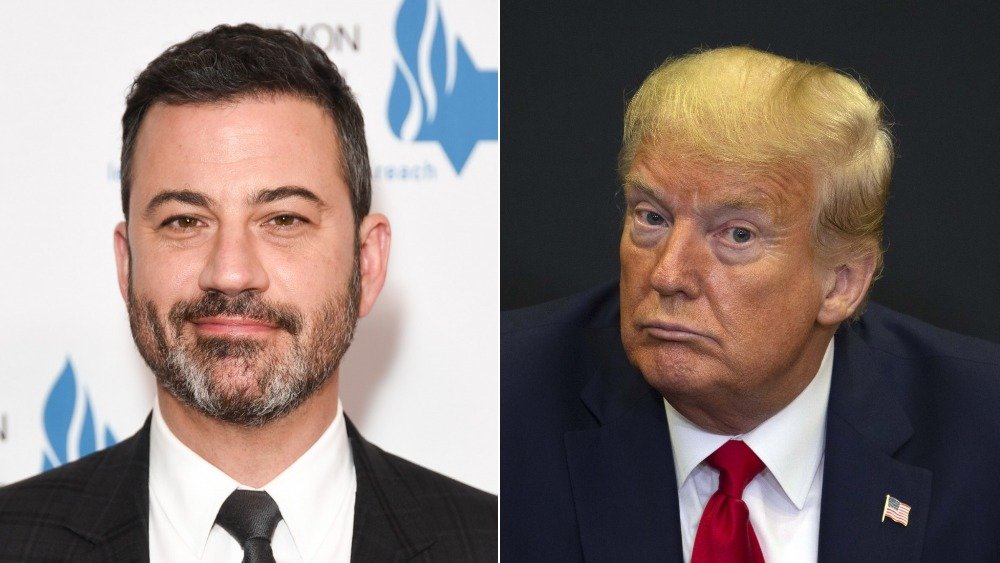 Presley Ann, Saul Martinez/Getty Images
People around the world are talking about police brutality and the senseless violence that kills black men, including George Floyd. On May 25, 2020, Floyd died after Minneapolis police officer Derek Chauvin put his knee on his neck for more than 8 minutes. Police were apprehending Floyd for allegedly attempting to use a forged $20 bill. While people are reacting to the news in various ways, late-night host Jimmy Kimmel used his monologue to slam President Donald Trump's reaction to the ensuing protests in cities throughout the country. 
Early on May 29, 2020, around 1 a.m., President Trump used Twitter to share his thoughts about looting and to send a warning to Americans. He tweeted, "These THUGS are dishonoring the memory of George Floyd, and I won't let that happen. Just spoke to [Minnesota Gov.] Tim Walz and told him that the Military is with him all the way. Any difficulty and we will assume control but, when the looting starts, the shooting starts. Thank you!"
According to The Associated Press, Trump's tweets "borrowed a phrase once used by former Miami Police Chief Walter Headley in a 1967 speech outlining his department's efforts to 'combat young hoodlums who have taken advantage of the civil rights campaign.' In the speech, Headley said his department had been successful 'because I've let the word filter down that when the looting starts, the shooting starts.'" 
Trump claimed he didn't know the origins of the phrase, but Twitter flagged the president's post, stating: "This Tweet violated the Twitter Rules about glorifying violence." That decision spawned controversy too, and plenty of folks had a lot to say about it, including Kimmel, who used his platform to criticize Trump's choice of words.
Jimmy Kimmel says Trump 'intentionally inflames violence'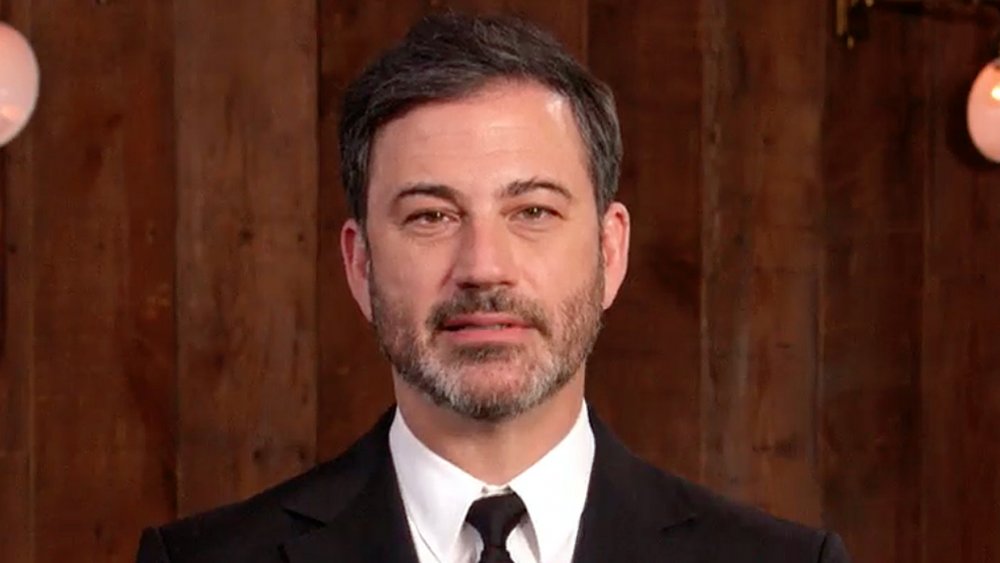 Getty Images/Getty Images
Jimmy Kimmel does not shy away from controversial topics or political discourse, and he stayed true to form when he took President Trump to task on his late show on May 29, 2020. "Is this who you want leading us? A president who clearly and intentionally inflames violence in the middle of a riot to show how tough he is? A commander-in-chief who threatens to put members of our military ... in the position of having to shoot a fellow American on sight?" Kimmel said. He added, "Enough is enough. We gotta vote this guy out already."
Kimmel described the repetitive cycle that ensues when a racially-charged incident involving law enforcement occurs in the United States. "And our disgusting excuse for a president, Mr. Tough Guy, Donnie Bone Spurs, decides, 'I know what I'll do, I'll make this worse,'" Kimmel quipped.
Trump said his tweets were misconstrued and responded to Twitter's actions by signing an executive order to try to repeal Section 230 of the Communications Decency Act, "which allows internet platforms immunity for user-generated content," reported the New York Post. 
As the president sparred with social media, Kimmel concluded his monologue by pointing the finger squarely at individuals. There is a "blatant double standard in the U.S.," Kimmel told his viewers. "When you stand in front of the flag, you put your hand on your heart, you pledge allegiance 'with liberty and justice for all.' We don't have that for all. I have it, a lot of you have it, but it's not for all." 
Jimmy Kimmel says lasting change is 'on us'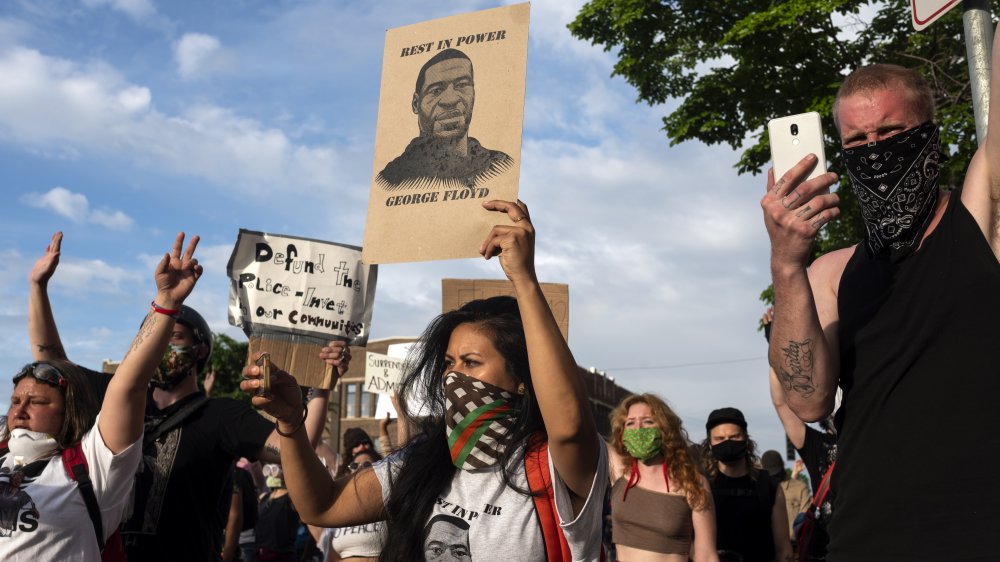 Stephen Maturen/Getty Images
Jimmy Kimmel called out President Donald Trump's controversial tweets, but he also attempted to keep the spotlight on the bigger issue and place responsibility on every individual. "I don't want to make this about Donald Trump, because this sense of hopelessness and frustration that black people in this country have been experiencing has been brewing for a long time," Kimmel said on his show. "This is not on the government. It's on us."
He ended his monologue with a video by actor Tyler Merritt called "Before You Call The Cops." In the video, the Outer Banks actor looks directly into the camera and introduces himself by listing some of his interests: He thinks bananas are disgusting, likes basketball and hockey, and loves his mom and dad. He teaches Sunday school, has tried goat yoga, and loves Alabama Crimson Tide football. Merritt's point is crystal clear. He's a human being, not a stereotype or a color. "I hate that anyone at all might possibly be afraid of me," he says. "...I just wanted you to get to know me better before you call the cops."
Trump may not watch Kimmel's show, but if the president did catch that segment, he heard Merritt say: "I don't hate our president. I pray for him."