The Truth About Carole Radziwill's Feud With Tinsley Mortimer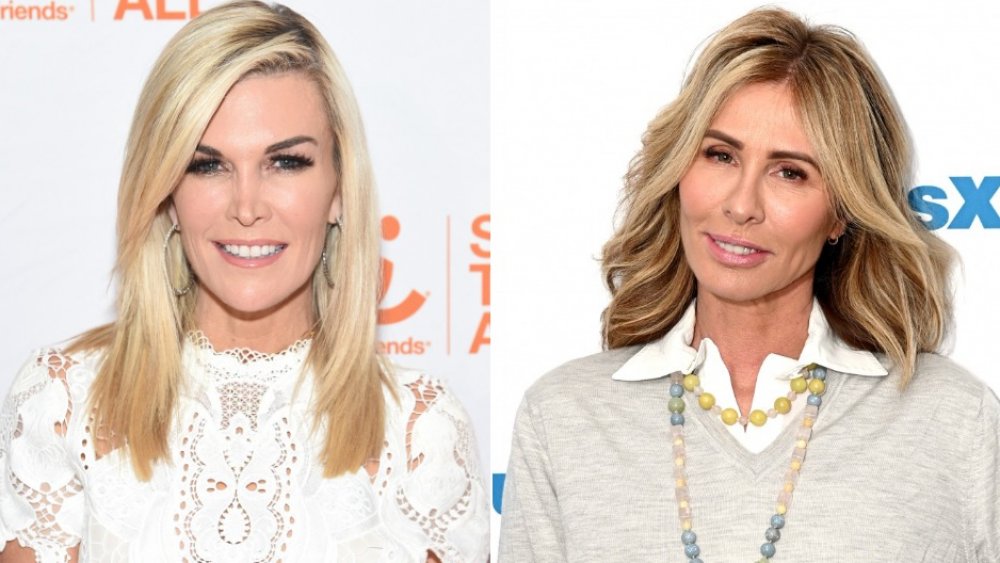 Jamie Mccarthy, Mike Coppola/Getty Images
Carole Radziwill's final season on Real Housewives of New York, which aired in 2018, was dominated by her feud with Bethenny Frankel. During Carole and Bethenny's fight at the Season 10 reunion, Bethenny cited Carole's close friendship with Tinsley Mortimer as one of the reasons they drifted apart.
However, Carole denied ever being close to Tinsley, which (understandably) upset and offended her. Carole claimed, "Bethenny made it seem like we were BFFs, thick as thieves, but we weren't. We never were." Even though Tinsley insisted they were "close" friends, Carole stood her ground and stated, "I'm going to be truthful, and I'm going to describe our friendship as it is and not how it's described on a TV show." 
Tinsley addressed Carole's reunion comments during a May 2019 Watch What Happens Live appearance, saying, "I was surprised. I don't know. We talked on the phone, she knew about my relationship [with Scott Kluth]. We talked a lot about things. But I think she was trying to be very, yes, I think she was trying to break things down a little specifically that didn't really make a lot of sense to a lot of people." She also admitted, "It hurt my feelings, but I still love her, and I would like to be friends with her again."
Carole randomly denying her friendship with Tinsley confused the cast and fans. However, Carole made her feelings very clear when she continued the anti-Tinsley sentiments during interviews she did after her exit from RHONY.
Carole Radziwill claimed no one wanted to film with Tinsley Mortimer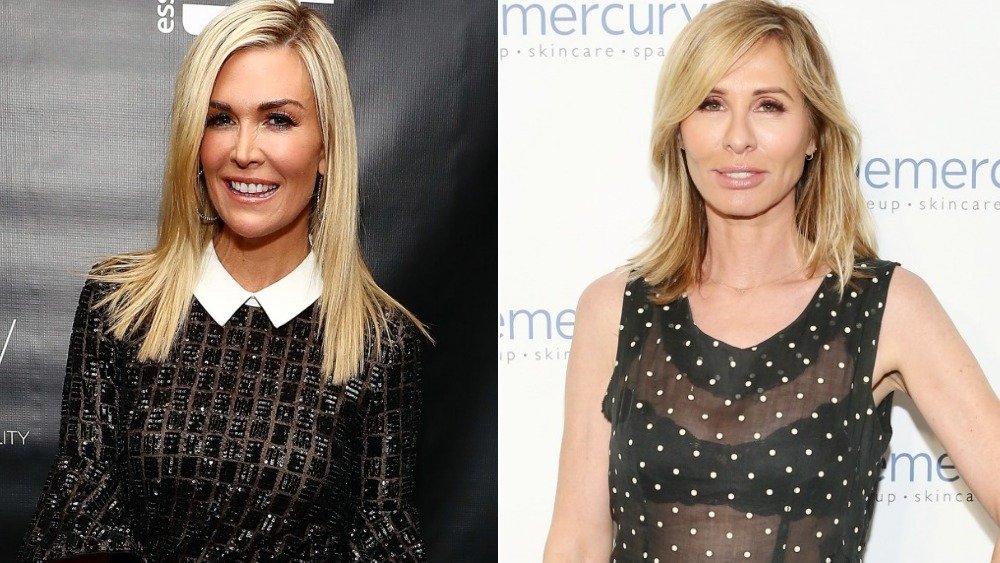 Astrid Stawiarz, Monica Schipper/Getty Images
In July 2019, Us Weekly reported that Carole Radziwill dished on her relationship with Tinsley Mortimer during an appearance on The Jenny McCarthy Show. The reality TV alum claimed, "Tinsley and I weren't really clicking. We were on the show together, no one wanted to film with her that much. I had fixed her up with this guy I knew, so it was an easy way to do scenes together." Talk about throwing Tinsley under the bus! She even claimed that a Real Housewives of New York producer made her stay in the same room with Tinsley during cast trips.
Carole twisted that knife in further when she added, "After filming, I never spoke with Tinsley and I haven't seen or talked to her in a year or two years." The author shared, "We weren't clicking. That was one of those storylines." In a May 2020 tweet, Carole slammed Bethenny Frankel as "so mean" and described her interactions with Tinsley as a "Bravo invented ride or die friendship." Ouch.
In February 2020, Carole reflected on the comments she made about her perceived closeness with Tinsley at the Season 10 reunion during an appearance on Juicy Scoop With Heather McDonald. Reality Tea reported Carole said, "The audience saw that as being kind of rude to Tinsley." Carole also claimed that Tinsley was "playing up to it," because she "didn't want to say that what Bethenny was saying wasn't really true."
Carole Radziwil and Tinsley Mortimer lost touch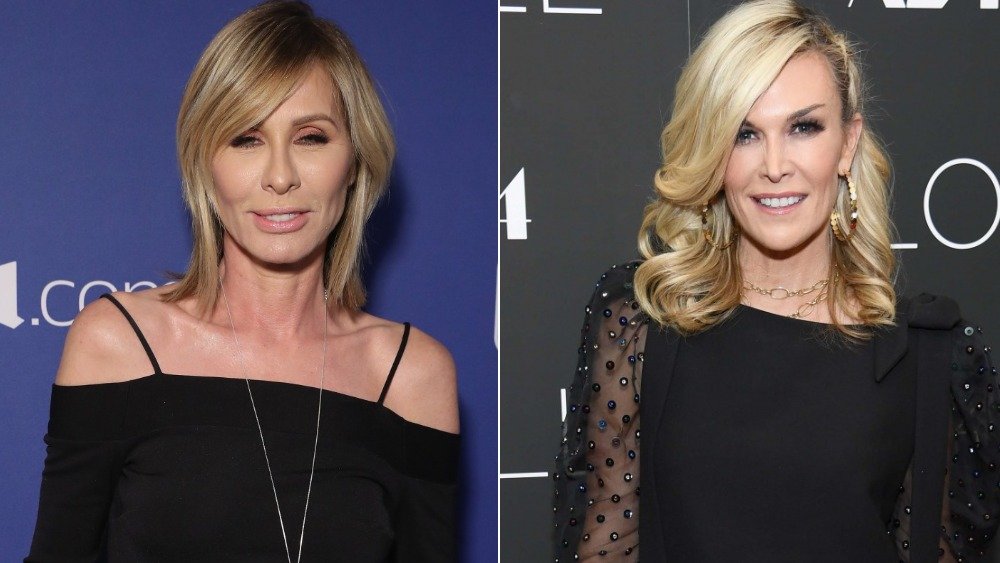 Cindy Ord, Dimitrios Kambouris/Getty Images
Carole Radziwill downplayed her friendship with Tinsley Mortimer during that February 2020 Juicy Scoop With Heather McDonald interview. According to Reality Tea, she remarked, "We were working together and filming together. I didn't know her that well. I mean, I liked her. And I happened to fix her up with a guy [fiancé Scott Kluth] that I knew. I did some commercials with her, but that was it."
Carole also said, "She didn't call me when I left the show. She didn't call me when my mother passed away. I have not heard from her, which is fine. I'm not sitting around waiting for a phone call nor do I expect one."
Ironically, that podcast was released the same month Tinsley gave Carole an Instagram shoutout for setting her up with Scott three years prior. However, it doesn't seem like Carole will get a wedding invite, even though she probably wouldn't attend if she did. During a May 2020 Watch What Happens Live appearance, Andy Cohen asked, "Will Radzi have a special role in the wedding since she set you two up?" Tinsley admitted, "We'll have to see what's going on with that. Unfortunately, our friendship sort of fell off a little bit after the show and stuff when she wasn't there. We'll see who's invited."
Tinsley and Carole might not ever agree about how "close" they were during Season 10, but they both recognize they're not in touch in the present day.