Dwayne 'The Rock' Johnson Slams Fast 8 Co-Stars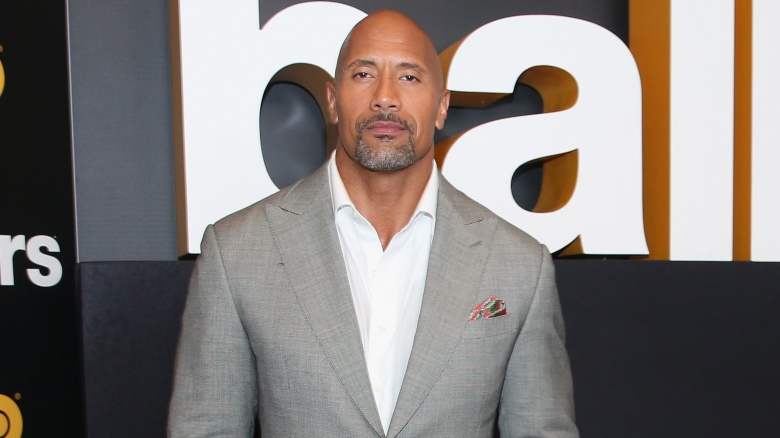 Getty Images
Dwayne "The Rock" Johnson referred to some of his male co-stars on Fast 8 as "candy asses" in a scathing Facebook post published Aug. 8th, 2016.
"This is my final week of shooting Fast & Furious 8," Johnson wrote, accompanied by a short video of him in character beating up a police officer. "There's no other franchise that gets my blood boiling more than this one. An incredible hard working crew. Universal Studios Entertainment has been great partners as well. My female co-stars are always amazing and I love 'em."
"My male co-stars however are a different story," he continued, without naming names. "Some conduct themselves as stand up men and true professionals, while others don't. The ones that don't are too chicken s**t to do anything about it anyway. Candy asses. When you watch this movie next April and it seems like I'm not acting in some of these scenes and my blood is legit boiling—you're right."
"Bottom line is it'll play great for the movie and fits this Hobbs character that's embedded in my DNA extremely well," Johnson concluded. "The producer in me is happy about this part. Final week on FAST 8 and I will finish strong." He polished off the post with "#ZeroToleranceForCandyAsses"
Vin Diesel, Jason Statham, Tyrese Gibson and Scott Eastwood are among the top-billed men featured in the much-anticipated eighth edition of the Fast & Furious franchise, but it is unclear who inspired Johnson's unexpected rant.
Diesel posted a "live" video on his Facebook with co-star Michelle Rodriguez shortly after Johnson published his post. Diesel's message may or may not have addressed the controversy. "The last week has been so crazy working," Diesel said in the video. "I haven't been able to post, but soon I'm going to be home with my angels and then I'll be able to post a little bit more...Always be you and stay positive out there...thank you all for being so supportive."
Eastwood mentioned his Fast 8 experience in an August 2016 article in Esquire magazine. "I'm on this Fast and the Furious movie right now, and everyone goes back to their trailer," he said. "I stick around and say, 'Why are you setting up the shot like this?' I want to learn."
Fast 8, which also co-stars Charlize Theron and, amazingly, Helen Mirren, is expected to be one of 2017's biggest releases. Its predecessor, Furious 7, grossed a whopping $1 billion in its first 15 days, reported Variety, and topped more than $1.5 billion when the dust settled.
Fast 8 is scheduled to open April 17, 2017.