This Is How Adele Really Lost All That Weight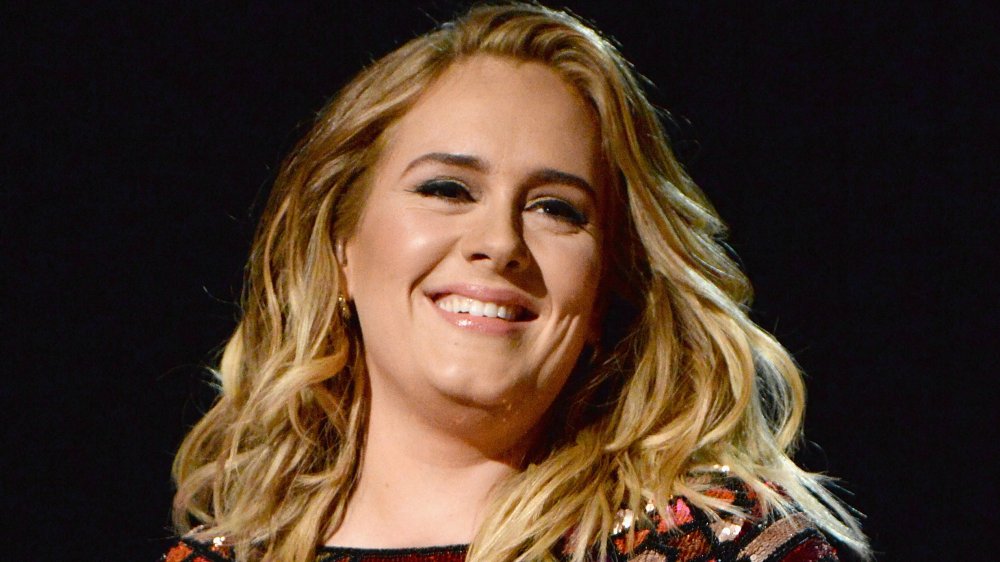 Kevin Mazur/Getty Images
Hollywood's collective jaw dropped in May 2020 when Adele revealed a new figure in a birthday Instagram post. People reported that it was her first post in almost six months. The caption that accompanied the rare photo included a shout out to her fans for their birthday wishes.
"Thank you for the birthday love," Adele wrote. "I hope you're all staying safe and sane during this crazy time." She also thanked healthcare workers helping to fight the coronavirus. "I'd like to thank all of our first responders and essential workers who are keeping us safe while risking their lives!" she said. "You are truly our angels."
Adele's Instagram post – or, more specifically, her slimmed-down figure — generated a lot of buzz. Celebrities left comments on the post, gushing about how great she looked. "Happy birthday, Adele," wrote actress Rita Wilson. "Sending you so much love! Looking gorgeous!"
"I mean are you kidding me," wrote Chrissy Teigen. Kalen Allen of The Ellen DeGeneres Show said, "THAT WAIST IS SNATCHEDDDDDD!!!!" And Lil Nas X joked, "Why you won."
After the singer posted the photo, the big question on everyone's mind was: how did she lose all that weight? In May 2020, her former trainer Pete Geracimo told People: "She quit smoking, reduced her drinking, got rid of sugar and stopped eating processed foods. She made healthier food choices and is training regularly."
But she also had a secret trick up her billowing sleeve ...
Adele might have said hello to a celeb-favorite service to lose weight
Adele surprised fans in May 2020 when she revealed a svelte new figure in an Instagram post thanking fans for all their birthday wishes. Her new look made headlines and it wasn't long before people started wondering how she lost so much weight.
Now, the secret behind her weight loss has finally been revealed! In late May 2020, the Daily Mail reported that the singer lost around 100 lbs by using a low-calorie meal delivery program. Allegedly, she was using Freshology, an American-based meal delivery company, after celebrity friend Katy Perry recommended it. The Sun reports many celebrities use the service, including Pink, Sofia Vergara, Hilary Duff, and Ricki Lake.
A source close to the singer gave The Sun the scoop. "Adele made it clear she doesn't want to feel deprived and loves wholesome, good food, so she chose the balanced calorie-controlled menu which delivers three meals a day and doesn't cut out any food groups but sticks to around 1,700 calories," the insider revealed. "Adele's never been a huge fan of cooking and this plan is the perfect way to maintain her hard work in the gym."
Her former trainer told People that the weight loss was also due to quitting smoking, drinking less, and working out more. But now, we know a little meal delivery program might have also helped Adele achieve her new look!