The Real Reason Bobby Flay Dropped Out Of High School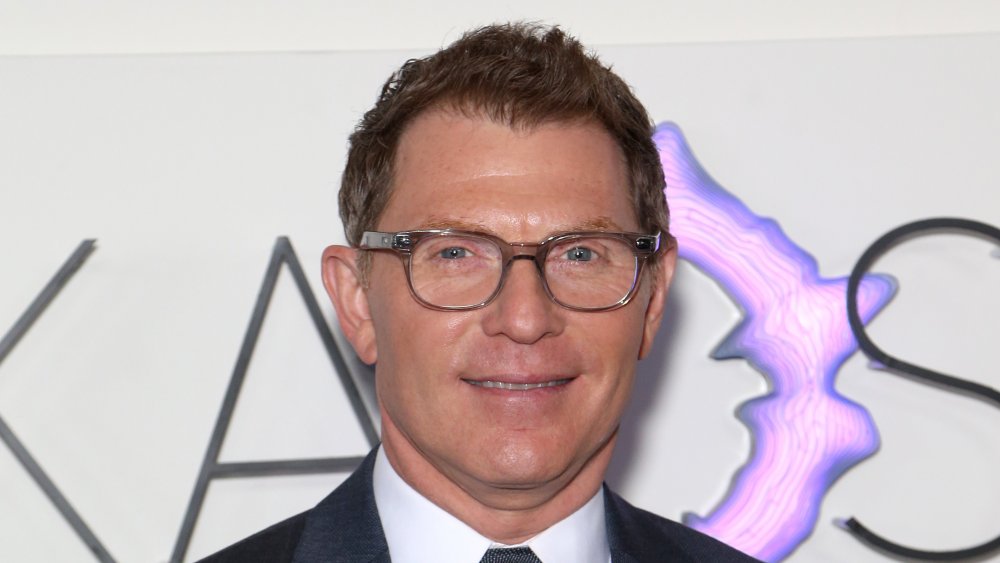 Gabe Ginsberg/Getty Images
Celebrity chef Bobby Flay has done a lot of big things: opened several high-end restaurants, starred in numerous cooking shows, and authored more than a dozen cookbooks. He also dropped out of high school at age 17. In a 2014 interview with CBS Sunday Morning, Flay opened up about growing up in New York and his love of cooking. Flay flunked out of multiple Catholic schools in the city, and he said he didn't really have a good reason for it other than just not being interested in school.
"I had nothing to be angry about really. Maybe I was bored. I guess I was, because I wasn't interested at all," Flay said. After quitting high school, his dad made him get a restaurant job, thinking it would scare him back into school, but it actually heightened his love of the food industry.
"I was working with my hands," he told CBS This Morning. "I was creating things. And I could actually do it. I didn't have to open a book. I was learning in a practical manner." And after falling in love with that job, he went on to New York's International Culinary Center and was part of the first graduating class in 1984. Over the next decade, he worked with notable chefs around New York before starting restaurants of his own.
Bobby Flay has found huge success in the food industry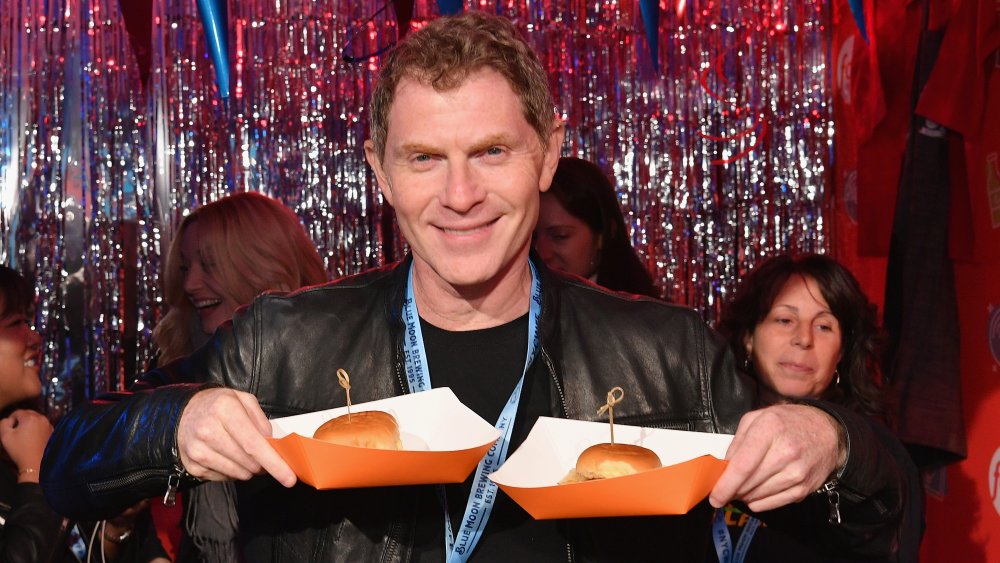 Dia Dipasupil/Getty Images
Despite never finishing high school, Bobby Flay has accomplished a number of things in his decades-long career. He opened his first restaurant of his own in 1993 — Bolo Bar & Restaurant in New York. Since then, he's opened a chain of burger restaurants, multiple locations of Mesa Grill, his well-known New York spot Gato, and others. 
He's also been on various cooking shows, including Iron Chef and his own show that's still airing, Beat Bobby Flay. He mentioned in his CBS Sunday Morning interview that despite all his work on TV, being in the kitchen is what he loves most. He also shared that it used to bother him that people would write him off for being a TV chef. "It's really easy for people to discount you because you're on television," he said, but added that it doesn't bother him anymore.
Throughout his career, Flay has won numerous awards, including three James Beard Foundation Awards, which are awarded to the elite in the food industry. Flay won the Rising Star award in 1993 and took home two others since. He's also a part of the Culinary Hall of Fame and has a star on the Hollywood Walk of Fame. However, the food industry vet has made a number of enemies along the way and has become one of the most polarizing chefs in the business.