The Untold Truth Of Keke Palmer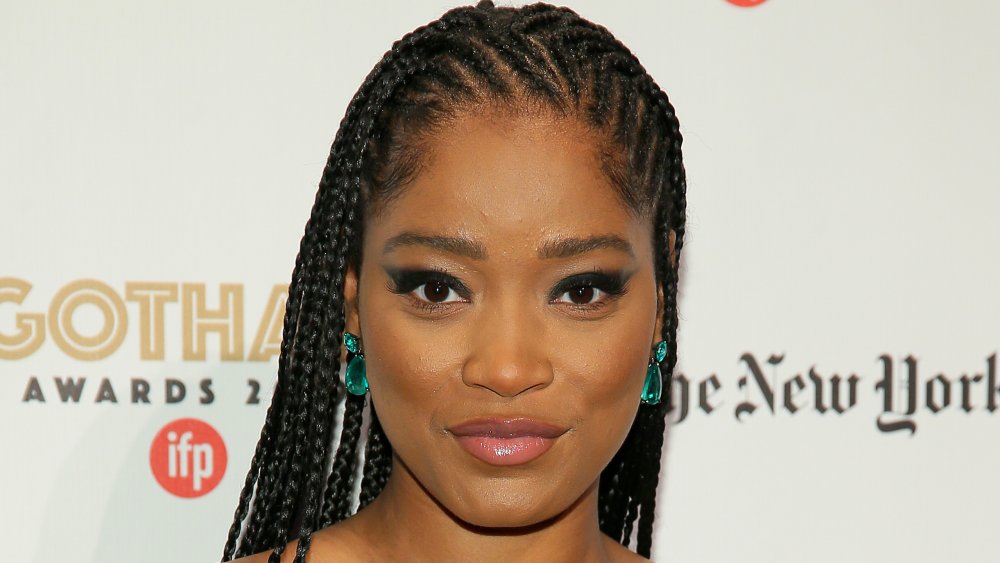 Jemal Countess/Getty Images
Keke Palmer made headlines in June 2020 after making an impassioned speech to the National Guard while at the frontlines of a peaceful protest in Hollywood. The actress — who has long been outspoken about racial injustice — spoke to several armed guards personally, encouraging them to walk with protestors.
Before we delve into Palmer's courageous stance, however, let's first identify how she got to be where she is. Palmer got her big break in 2006 when she starred as the titular character in the film Akeelah and the Bee. After she got her foot in the door, Palmer was unstoppable, going on to land the lead role in the Nickelodeon series True Jackson, VP, which ran on the network from 2008 until 2011. 
Palmer eventually graduated from child and tween roles to teen and young adult parts. Case in point? Her time on Scream Queens and Scream: The TV Series, and her turn as Mercedes in the critically-acclaimed film Hustlers.
While she was beefing up her acting resume, Palmer was also working hard on her music career. As of this writing, she's released two studio albums — 2006's So Uncool and 2016's Waiting to Exhale. In 2014, she made history when she became Broadway's first African-American Cinderella, per Vanity Fair. Just two years later, Palmer made history again during her turn as Marty Maraschino in Fox's Grease: LIVE.
Now, let's get to Palmer's role in the protests and how she's always been an advocate for black voices, black representation, and racial equality.
Keke Palmer urged the National Guard to march with #BlackLivesMatter protestors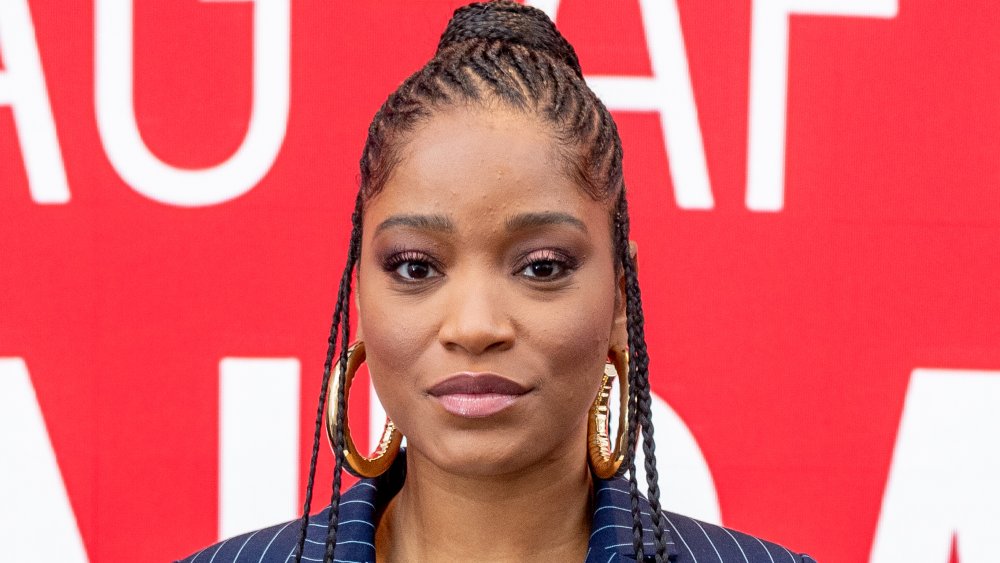 Roy Rochlin/Getty Images
From the end of May 2020 into June 2020, protests occurred across the country following the death of George Floyd, who died after Minneapolis police officer Derek Chauvin knelt on his neck for more than eight minutes on May 25, 2020. In June 2020, Keke Palmer attended a protest in Hollywood, where she made her voice heard loud and clear as she spoke passionately to the National Guard while on the (literal) frontline of the march.
"March with us. March beside us. Get your people. March beside us. Let the revolution be televised. March beside us and show us that you're here for us," she implored in a video captured during the protest and shared to Twitter. "Let's just do it. We start marching and you march with us. Make history with us, please."
Her speech inspired protestors to chant, "March with us!" while one guardsman said that he would walk with them through an intersection. Palmer held her stance, insisting that a "protector" can additionally help keep protestors safe — and relay an important message — by walking with them.
Black representation is of the utmost importance to Keke Palmer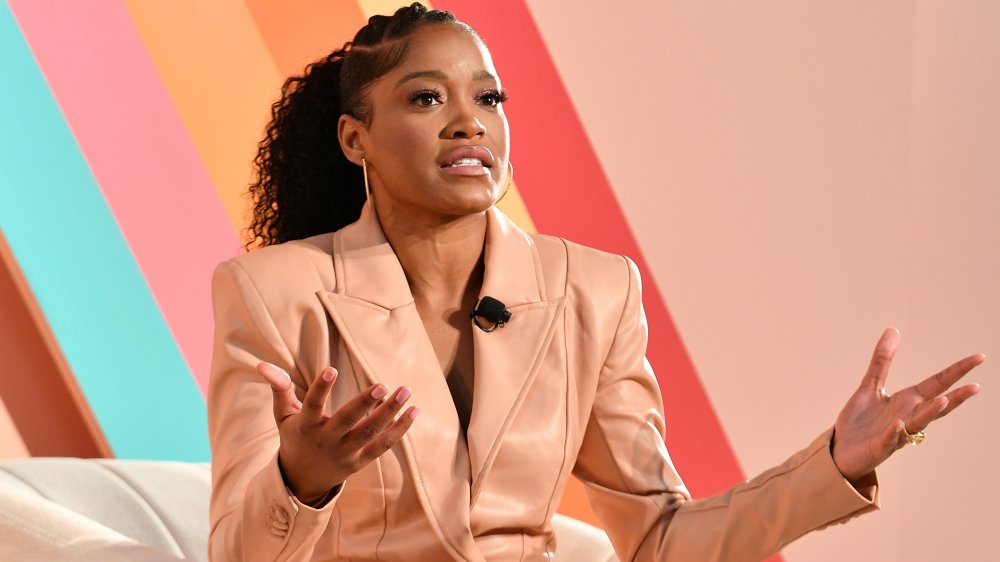 Dia Dipasupil/Getty Images
In 2016, when Keke Palmer made history with her portrayal of Marty Maraschino in Grease: LIVE — she was "the first African-American Pink Lady in a major presentation of Grease," per Essence — she discussed the importance of representation in a powerful Instagram post.
"I feel as if I have waited my entire life for a moment like this." She continued, "There has never been an African American in Grease and while I hate that that's something to be pointed out, it is! My little brother and sister think differently growing up seeing me do something like this! They will not know it to be any other way in their 14yrs of living! That is REAL!"
It's a sentiment that Palmer later echoed when she became a spokesperson for Olay. She posted her commercial to her Instagram account, sharing in the caption her experience as a young child who only saw one type of beauty represented on-screen.
"I used to watch these kinds of commercials on television when I was a little girl and very rarely, if ever, did I see a girl in them that looked like me," she wrote. "I always thought there was a special kind of beauty, or hair texture or complexion that you had to have to be considered for an actual beauty ad. Not to be mellow dramatic or whatever, but REPRESENTATION MATTERS."
She added, "Till this day, my best accomplishment will always be showing all the girls like me that there is NOTHING THEY CAN'T DO. NOTHING THAT CAN'T BE. NOTHING THEY CAN'T ACHIEVE!!!."