The Truth About Princess Diana's Secret Trips With Harry And William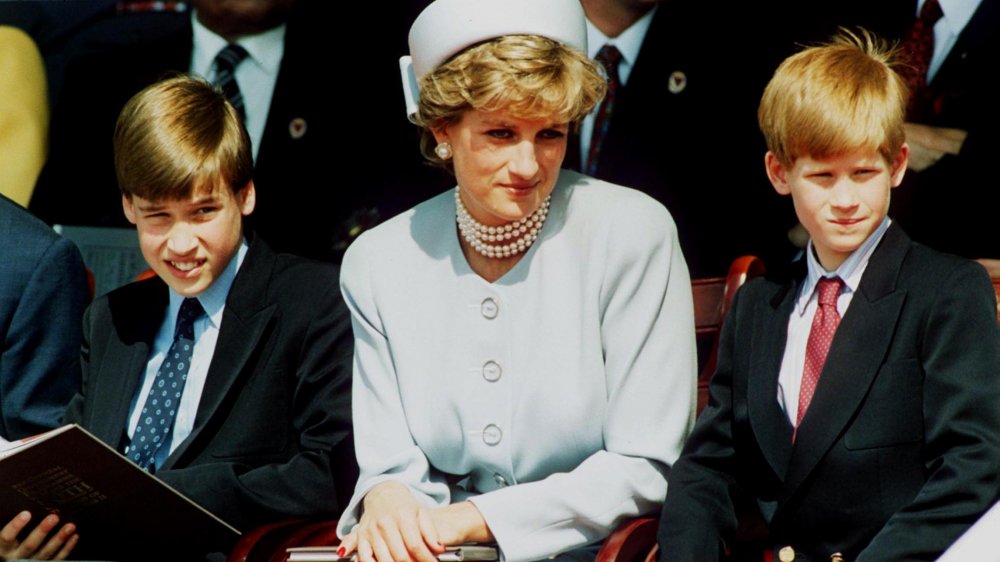 Anwar Hussein/Getty Images
The royal family: They're just like us! In a 2017 interview with Marie Claire that's making the rounds again, former royal chef Darren McGrady spilled a bunch of secrets about the royal family and their eating habits, including a favorite fast food spot for Princess Diana and her royal sons.
In May 2020, The Sun resurfaced the interview to remind readers of Prince William and Prince Harry's love of McDonald's. McGrady recalled Princess Diana taking her young sons on secret trips to the fast food spot to get Happy Meals. "I remember the Princess came into the kitchen one day and said, 'Cancel lunch for the boys; I'm taking them out, we're going to McDonald's," McGrady told Marie Claire. "And I said, 'Oh my god your royal highness, I can do that, I can do burgers.' And she said, 'No, it's the toy they want.'"
McGrady also added that as young boys, the princes mostly wanted to eat typical kid food, like pizza, potato skins, and other American fare that probably wasn't often served to any of the adults at Buckingham Palace — though McGrady made sure to whip up whatever suited Prince William and Prince Harry's young palates.
McDonald's was Princess Diana's go-to Saturday dinner for her boys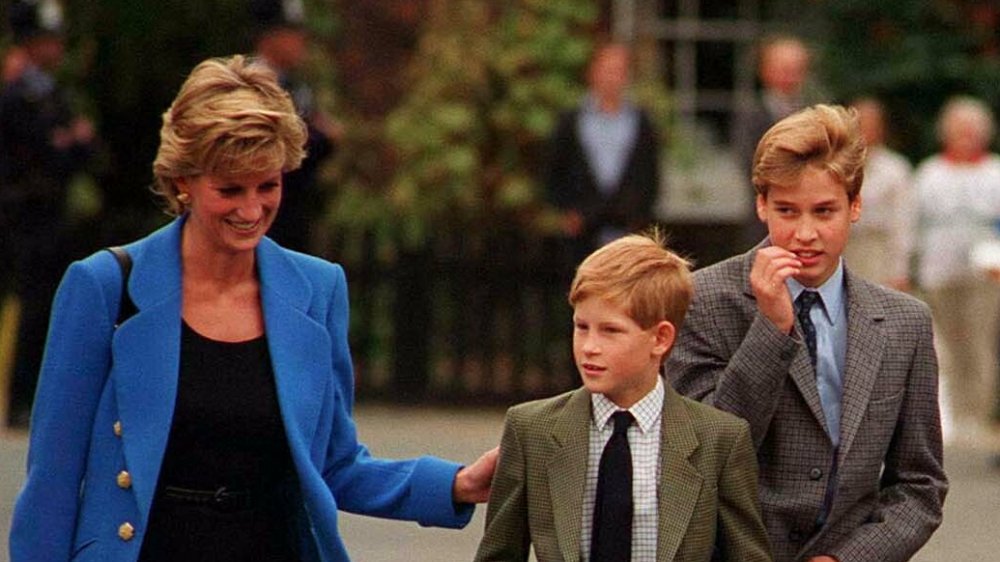 Anwar Hussein/Getty Images
This isn't the only time former royal staff has opened up about the royal family's habits and lives. In 2018, Princess Diana's former butler and friend Paul Burrell told The Mirror that McDonald's was part of her Saturday night routine with her boys. He said to The Mirror, "The three of them would nip to McDonald's for a Big Mac and fries before coming back to watch Blind Date. All three of them would squat on this massive, stuffed hippopotamus Diana had in her sitting room."
The People's Princess was very close with Prince William and Prince Harry before she died in August 1997. Since then, the two of them have worked to uphold her legacy and continue her philanthropic work and dedicate time and energy to causes she cared about.
Prince Harry said in a 2016 cover story for People that all he wants to do in life is make his mom proud. "When she died, there was a gaping hole, not just for us but also for a huge amount of people across the world," he shared. "If I can try and fill a very small part of that, then job done. I will have to, in a good way, spend the rest of my life trying to fill that void as much as possible. And so will William."