The Truth About Morgan Fairchild's Incredible Weight Loss At Age 70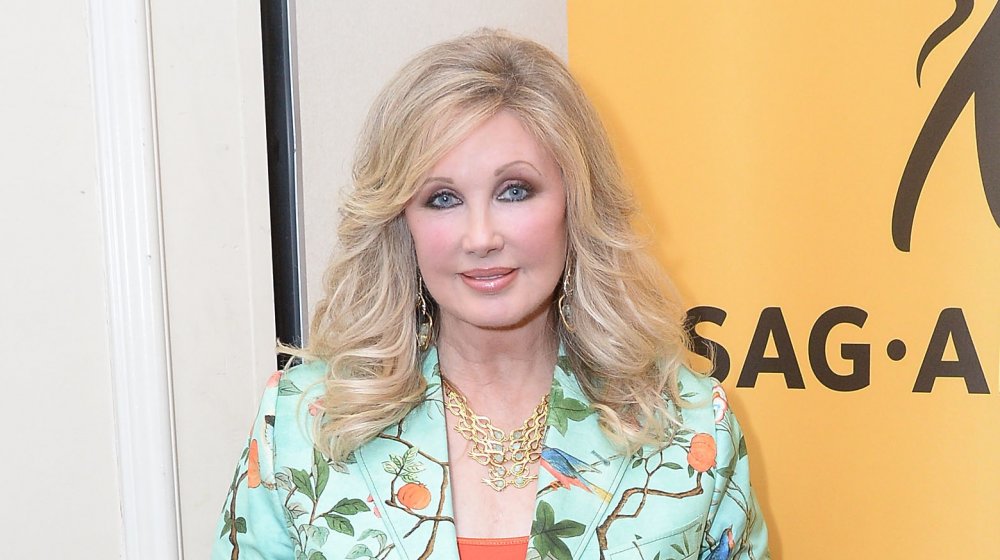 Angela Weiss/Getty Images
Talk about victories at all ages! Actress Morgan Fairchild spoke about her weight loss victory, proudly sharing that she lost 30 pounds when she went on the Keto Diet, according to Closer Weekly. The actress, who played Chandler Bing's mother Nora Tyler Bing on Friends, recently spoke about how she practiced the Keto Diet through a specific food program.
Fairchild told Closer Weekly that she "stumbled upon this guy" at the doctor's office who was eating an Ideal Protein meal. She then explained how this worked to her success: "It's called Ideal Protein — it's like pre-packaged stuff. I have my fake oatmeal every morning and then salads. You know it's a very specific diet. It's not a hard diet ... it's just very specific. If you cheat at all, you don't lose the weight ... but I've been very disciplined."
Closer Weekly quotes WebMD to explain that the Keto Diet is a "low-carb, high-protein diet that causes your body to 'break down protein and fat for energy,' or go through the process of ketosis, which helps aid in weight loss."
While this is super impressive, Fairchild explained how she started gaining weight in the first place and it's an unbelievable story!
Morgan Fairchild said that mold caused her weight gain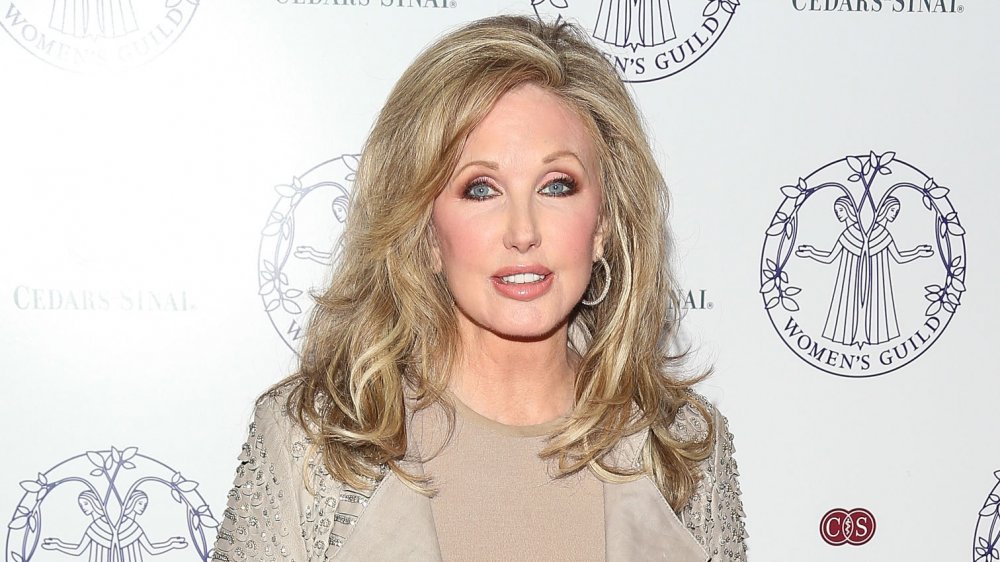 Imeh Akpanudosen/Getty Images
Morgan Fairchild told Closer Weekly how she gained weight in the first place and it's such a remarkable story. It turns out that the Flamingo Road star had mold in her house, which caused her to put on the pounds. Fairchild said: "I went through this unfortunate thing where I had mold in my house and I blew up like a balloon."
Fairchild added:"I had a lot of bronchial issues, which I knew were from the mold, but I had not realized that the weight gain was from the mold."
According to the Daily Mail, Fairchild realized through online research that unexpected weight gain was linked to mold. She explained: "I never had a weight problem because I'm not an eater, I'm not a food person ... so even once I realized what it was, I still didn't know how to fix it."
Thankfully, Fairchild came across the Keto Diet and Ideal Protein. She stressed that once she started the diet, she "just started dropping weight like crazy."