This Is Why Gabrielle Union Filed A Claim Against Simon Cowell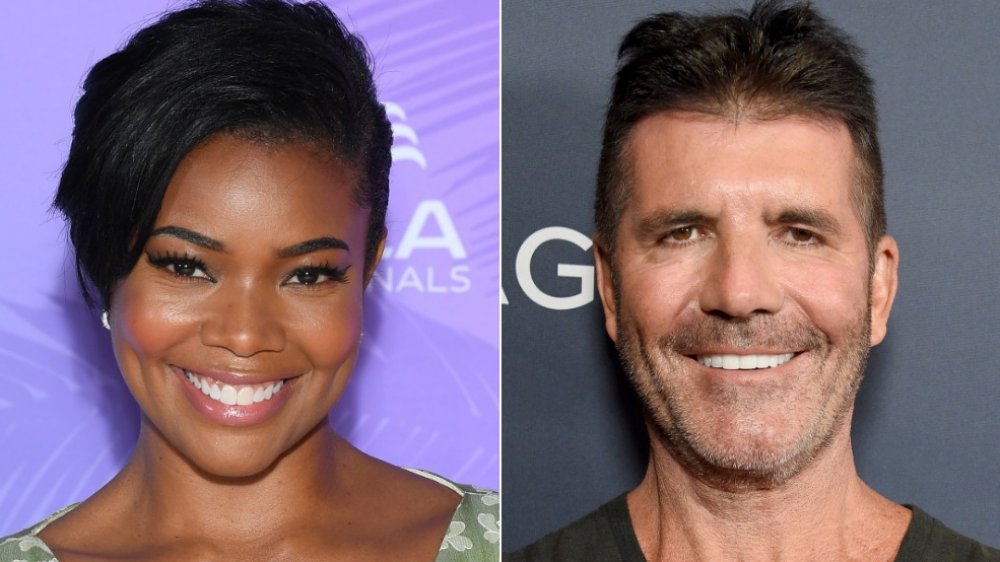 Pascal Le Segretain, Gregg Deguire/Getty Images
When Gabrielle Union joined America's Got Talent as a judge in February 2019, she was thrilled. "I signed up for the experience of being a part of the show that hails itself as the biggest stage in the world," she recalled to Variety in May 2020. "What could go wrong?" 
A lot went sideways, especially concerning her relationship with fellow judge and show creator Simon Cowell. It all started with Cowell supposedly smoking cigarettes in their closed set, despite Union's severe smoke allergy. The mom told Variety that she was sick for months, explaining, "It impacted my voice, which affects my ability to do my job."
Union also made claims about racism on set, alleging producers said her hair was "too wild" and needed to be "toned down." Then there's the anecdote about guest star Jay Leno, who joked during filming that a painting of Cowell's dogs looked like something "on the menu at a Korean restaurant," per Variety. Union expressed concern that the joke was removed from the episode instead of being taken seriously by higher-ups. "You cannot edit out what we just experienced," she explained to Variety. 
The actor said she was fired from the show in November 2019, although NBC and AGT's producers claim her contract wasn't renewed. The company also announced in May 2020 that an inquiry into Union's allegations uncovered no wrongdoing, Page Six noted.
So why did Union file a complaint against Cowell and AGT producers in June 2020? We untangle this complicated situation below. 
Is Gabrielle Union laying the groundwork for a lawsuit?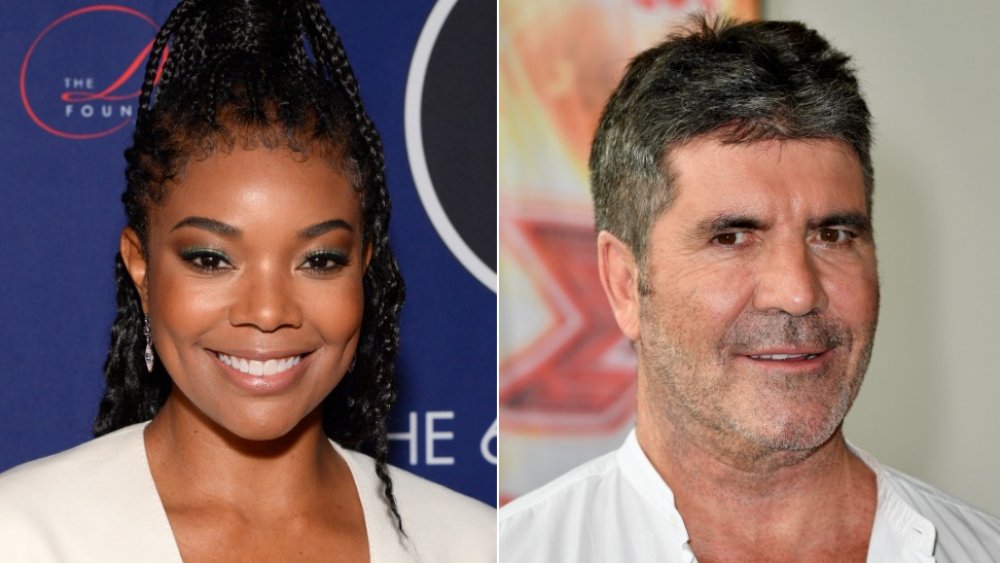 Andrew Toth, Anthony Devlin/Getty Images
Although the investigation into Gabrielle Union's racial discrimination allegations supposedly uncovered no wrongdoing, NBC and AGT producers — which hired an outside investigator to conduct the probe — admitted that it "highlighted some areas in which reporting processes could be improved." 
Seemingly unsatisfied with this response, Union's lawyer, Bryan Freedman, filed a complaint on his client's behalf with California's Department of Fair Employment and Housing (DFEH) against producers FremantleMedia and Simon Cowell's Syco, as well as NBCUniversal, according to The Hollywood Reporter. The outlet noted how "filing a complaint with California's DFEH is often the first step to a lawsuit as the agency typically issues a right-to-sue letter."
The complaint also alleged that NBC Entertainment Chairman Paul Telegdy "threatened her [Union] through her agent" as a warning to stop "pursuing her claims of racism," Freedman said in a statement to Variety on behalf of Union. A spokesperson for NBC Universal said the claim is "categorically untrue."
Union's lawyer also took aim at NBC's message in support of #BlackLivesMatter protests, stating, "When Gabrielle Union informed NBC of racially offensive conduct during the taping of America's Got Talent, NBC did not 'stand' with her in 'outrage at acts of racism. Instead, NBC did not care enough to either promptly investigate Ms. Union's complaints or even ask HR to get involved. Rather, NBC stood against her and directed its 'outrage' at Ms. Union for whistleblowing about the racially offensive conduct she experienced."
Gabrielle Union wants 'real change' in Hollywood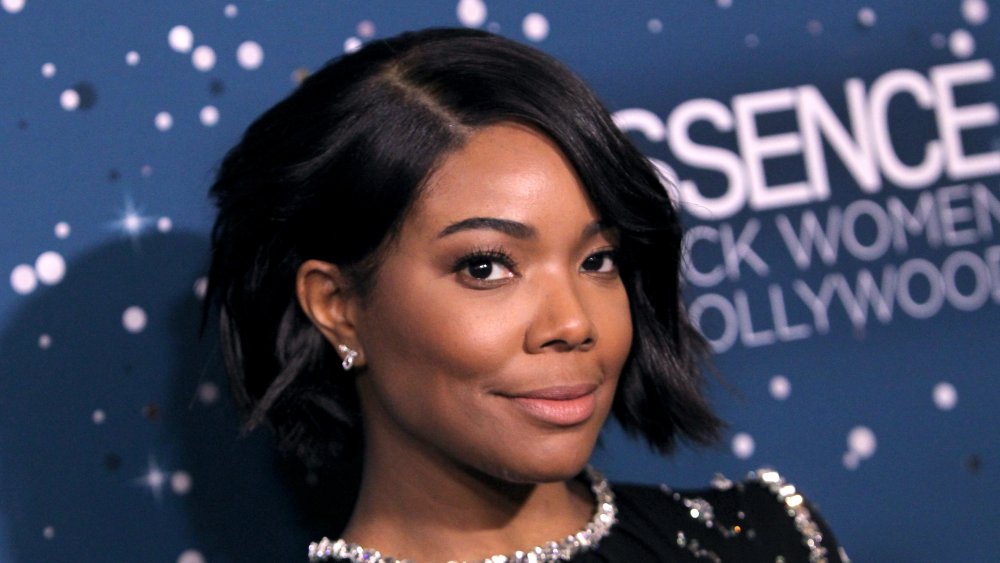 Leon Bennett/Getty Images
We can't say for certain whether Gabrielle Union intends to file a lawsuit against AGT producers and Simon Cowell, although it's clear she wants Hollywood to become more inclusive. "If I can't speak out with the privilege that I have, and the benefits that my husband and I have, what is the point of making it? What is the point of having a seat at the table and protecting your privilege when you're not doing s**t to help other people?" She shared with Variety about using her voice for good. "It's absolutely terrifying to speak truth to power about anything. I'm trying not to be terrified, and some days are better than others."
As for her end game? "At the end of all this, my goal is real change — and not just on this show but for the larger parent company. It starts from the top down," she told the outlet. "My goal is to create the happiest, most high-functioning, inclusive, protected and healthy example of a workplace."
Union noted in her complaint that she allegedly witnessed "racist jokes, racist performances, sexual orientation discrimination, and excessive focus on female judges' appearances," so it makes sense why she's not giving up this fight. Stay tuned.