The Truth About JoAnna Garcia Swisher's Famous Husband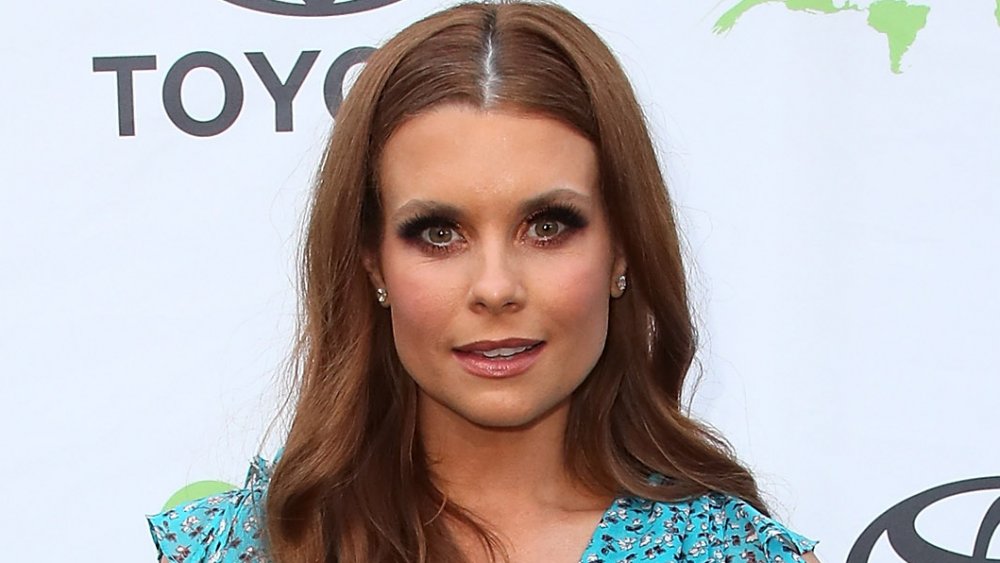 David Livingston/Getty Images
JoAnna Garcia Swisher is just famous enough. She's been on a wide variety of shows and people know her face, but only a few people actually know her name. That's about to change after her career-defining role as Maddie Townsend on the Netflix series, Sweet Magnolias. The show follows Maddie as she re-enters the dating world as a newly divorced mom, according to O, The Oprah Magazine. 
"It's got kind of all of those things that, for me, I want to watch," Garcia Swisher told ET Online. "It's got it all. You've got a little romance, you've got handsome men, and beautiful, female characters."
If you haven't checked out Sweet Magnolias, you may recognize Garcia Swisher from her role on Reba, where she played Reba McEntire's oldest daughter, Cheyenne. She also had memorable stints on Gossip Girl (remember conniving Southerner Bree Buckley?), How I Met Your Mother (she played one of Ted's many girlfriends on the show), and Freaks and Geeks (she popped up as the head cheerleader at the school).
If you're a sports fan, you may know more about Garcia Swisher's husband than her! In 2010, the The Astronaut Wives Club actress married former professional baseball player, Nick Swisher. But just who IS Nick Swisher? What team did he play for and was he any good? How did Garcia Swisher end up with a professional athlete? Keeping reading to get the full scoop.
JoAnna Garcia Swisher hit a home run when she married Nick Swisher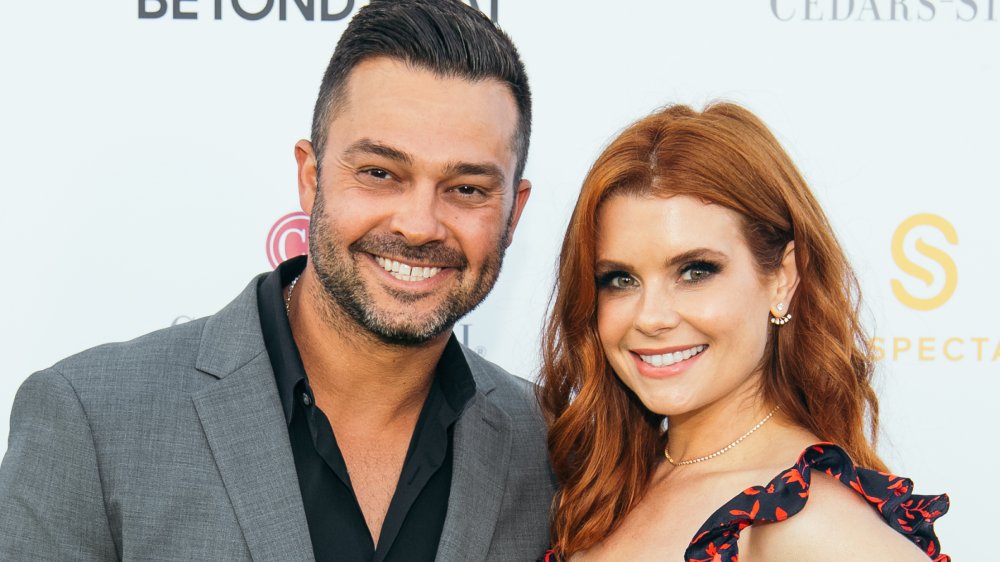 Emma Mcintyre/Getty Images
Actress JoAnna Garcia Swisher met her future husband in 2009, according to the New York Post, and it's been a love story ever since. O, The Oprah Magazine reports that Swisher played for five teams during his 12-year career in the MLB, and was playing for the New York Yankees when they won the World Series in 2009. He went on to be named an All-Star in 2010.
A mutual friend set up the couple. "It certainly wasn't the first type of profession for a guy that I wanted to date," Garcia Swisher told Us Weekly in 2018. "I didn't think like, 'Yea! This sounds great.' But the second I met him — I went to go see him play a baseball game against the Mets and I thought, 'Wow, he's just really refreshing and he's really kind,'" she recalled. "He's exactly what people would imagine him to be. He is what you think he is. He's a good egg."
The couple got married in 2010 in front of 350 people, including some very famous actors, actresses, and athletes! According to O, Reba McEntire, Jamie-Lynn Sigler, and Lance Bass were all part of the bridal party. Other famous attendees included actress Cameron Diaz and baseball players Alex Rodriguez and Johnny Damon.
The actress and former athlete have two little girls, Emerson Jay, who was born on May 21, 2013, and Sailor Stevie, who was born on June 28, 2016.