The Real Reason Hartley Sawyer Was Fired From The Flash
Santiago Felipe/Getty Images
Actor Hartley Sawyer joined The CW's The Flash in 2017 as Ralph Dibny, aka Elongated Man, a "former Central City Police detective turned private investigator" who has the "ability to stretch himself to epic proportions," according to Screenrant. Sawyer was promoted to a series regular the following year and has been on the show for a total of three seasons.
"To be honest, I'm not sure how it could have been much more seamless," Sawyer told Discussing Film about joining the cast. "I am very fortunate and grateful for that."
Ahead of Season 7's premiere in January 2021, The CW released a statement announcing Sawyer's future on the show. "Hartley Sawyer will not be returning for season seven of The Flash," a June 2020 statement obtained by The Hollywood Reporter read.
Of course, many fans have questions about Sawyer's abrupt exit from the show and why he was fired. The real reason, which we get into after the jump, stems from the actor's resurfaced tweets between 2011 and 2014.
Hartley Sawyer's racist, misogynistic tweets resurface
Actor Skai Jackson, known for her roles on Bunk'd and Jessie, to name a few projects, took to Twitter on June 5, 2020, to share screenshots of Hartley Sawyer's past racist, misogynistic tweets. "Hartley Sawyer, you have been exposed...," she captioned the post. 
"If I had a wife I would beat the hell out of her tonight lol," one tweet reads, while another message says, "The only thing stopping me from doing mildly racist tweets is the knowledge that Al Sharpton would never stop complaining about me." He also made a disturbing comment about an audition, writing, "Enjoyed a secret boob viewing at an audition today." And on Super Bowl Sunday in 2013 he penned, "Super Bowl! America! 80% of the prison population is African-American."
Sawyer's Twitter account has since been deleted, so he addressed his offensive comments via Instagram. "My words, irrelevant of being meant with an intent of humor, were hurtful, and unacceptable," he said in part. "I am ashamed I was capable of these really horrible attempts to get attention at that time. I regret them deeply. This was not acceptable behavior. These were words I threw out at the time with no thought or recognition of the harm my words could do, and now have done today."
Just one day before issuing his apology, the actor wrote a message in support of the Black Lives Matter movement.
'The Flash' addresses Hartley Sawyer's tweets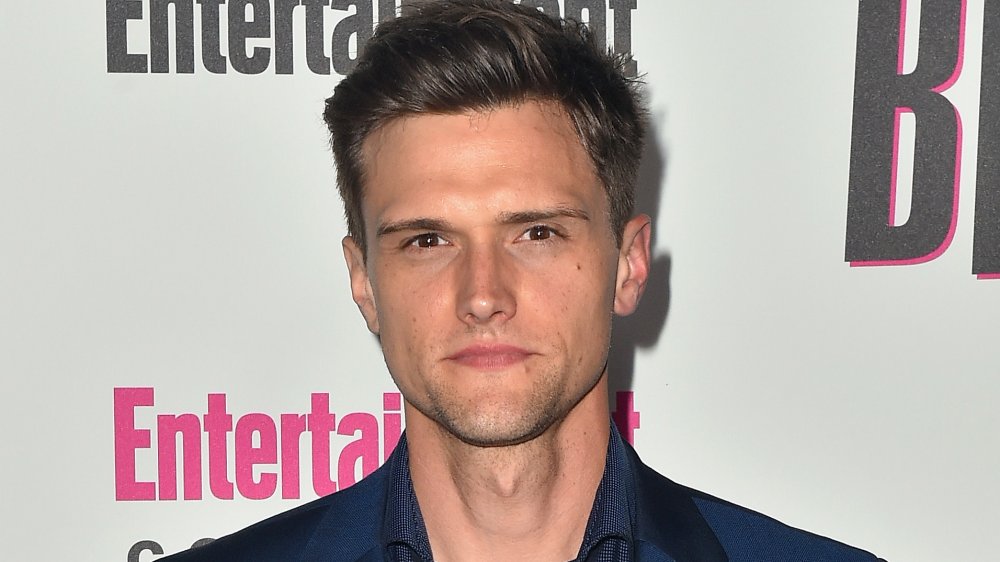 Jerod Harris/Getty Images
The CW, producers Warner Bros. TV and Berlanti Productions, and executive producer Eric Wallace have all addressed Hartley Sawyer's tweets. "In regards to Mr. Sawyer's posts on social media, we do not tolerate derogatory remarks that target any race, ethnicity, national origin, gender, or sexual orientation," the statement obtained by The Hollywood Reporter read. "Such remarks are antithetical to our values and policies, which strive and evolve to promote a safe, inclusive, and productive environment for our workforce."
Wallace also addressed the controversy on Twitter, writing in part, "This morning, many of you learned that Hartley Sawyer will not be returning for Season Seven of THE FLASH. Concerning his social media tweets, they broke my heart and made me mad as hell." He continued, "And they're indicative of the larger problem in our country. Because at present, our country still accepts and protects the continual harassment — unconscious or otherwise — terrorizing and brutalizing of Black and Brown people, which is far too often fatal. That's why our country is standing up once again and shouting 'ENOUGH!' and taking to the streets to bring about active change."
Sawyer now joins a long list of actors who were fired over comments they made on social media.