This Is Why Mike Tyson Doesn't Know Anything About His Mother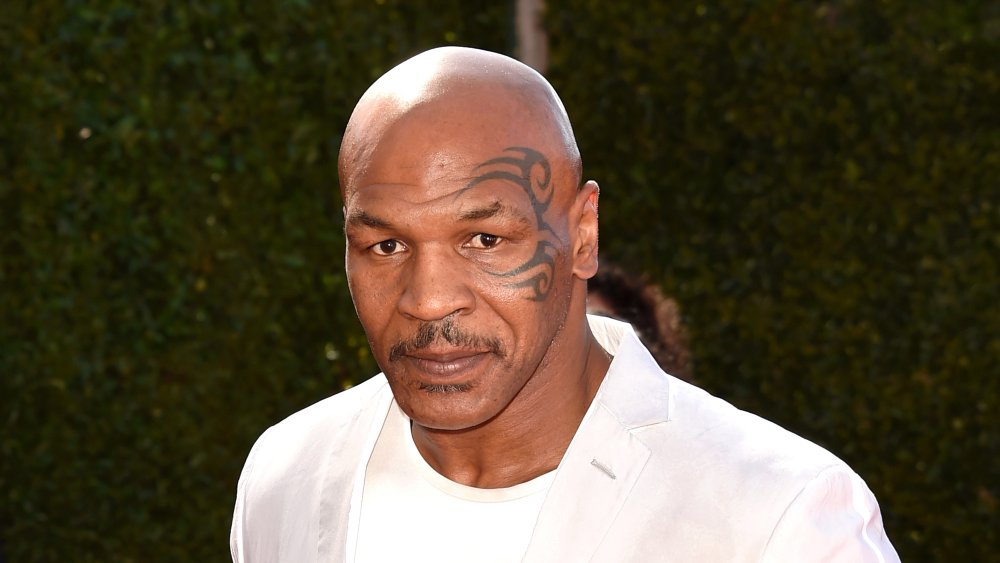 Jason Merritt/term/Getty Images
While Mike Tyson has had an amazing life in the boxing ring, the star also has a tragic real-life story. Tyson had unhappy marriages and spent time behind bars. So even with his pet tigers and his glittering life in the spotlight, the boxing star has had many sorrows.
One of the most intense struggles throughout Tyson's life was his relationship with his mother. According to Bleacher Report, Tyson's mom, Lorna Smith Tyson, died when he was just 16 years old. Tyson spoke about the difficulties of their relationship: "I never saw my mother happy with me and proud of me for doing something. She only knew me as being a wild kid running the streets, coming home with new clothes that she knew I didn't pay for."
Tyson added another comment about his relationship with his mom: "I never got a chance to talk to her or know about her. Professionally, it has no effect, but it's crushing emotionally and personally."
Just recently, the boxer posted a touching tribute to his mother on Instagram that admits again that he didn't really know his mother. We've got the details.
Mike Tyson felt he was a disappointment to his mother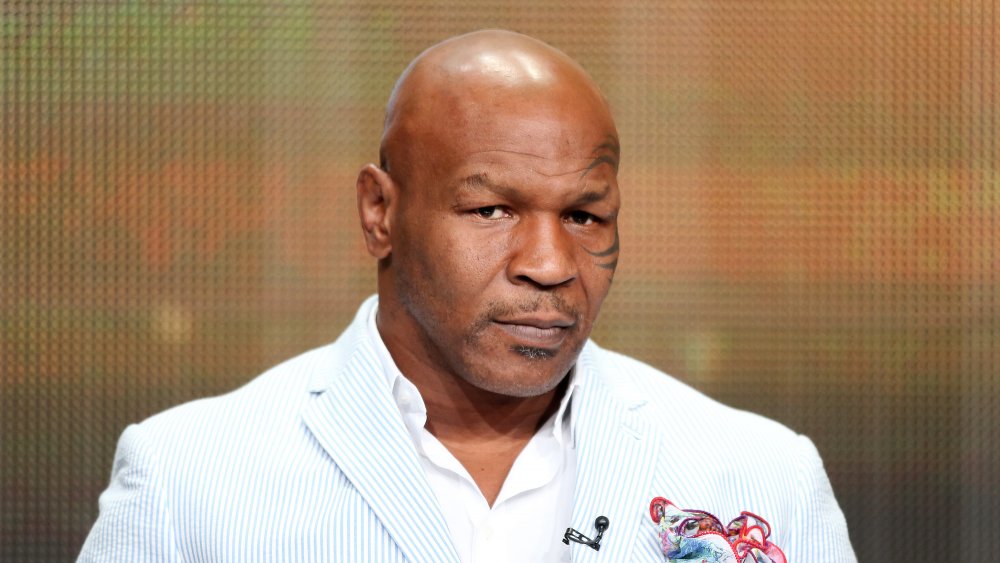 Frederick M. Brown/Getty Images
Mike Tyson recently shared a beautiful tribute to his mother on Instagram. The boxer captioned the photo by saying: "My mother in 1947. I just saw this pic for the first time today. She's 20 years old. She grew up knowing Malcolm X, Miles David and she knew the original Harlem Globetrotters. She was a first class dresser no wonder why I love clothes."
But Tyson added another shocking detail, saying: "I knew nothing about my mother. She never told me anything except what my dad told me about her later on in life. I'm proud to be the son of Lorna May Smith. Her roots are from Charlottesville, Virginia but she lived in Bedford Stuyvesant, 203 Franklin Ave between Dekalb and Willoughby. She was a part of the Swing Era."
Tyson spoke to CNN in 2013 about his mother and said that she was "a complex woman." The interviewer points out that Tyson did something special for his mother. He had her body exhumed and put in the most expensive coffin someone could possibly buy. When asked why he did that, Tyson said, "Maybe that's my guilt of being a horrible son. I don't know why I did it." He said it was his way to show that he loved her. Tyson added, "I think my mother was disappointed in me as a person."