The Truth About Christina Applegate And Linda Cardellini's Relationship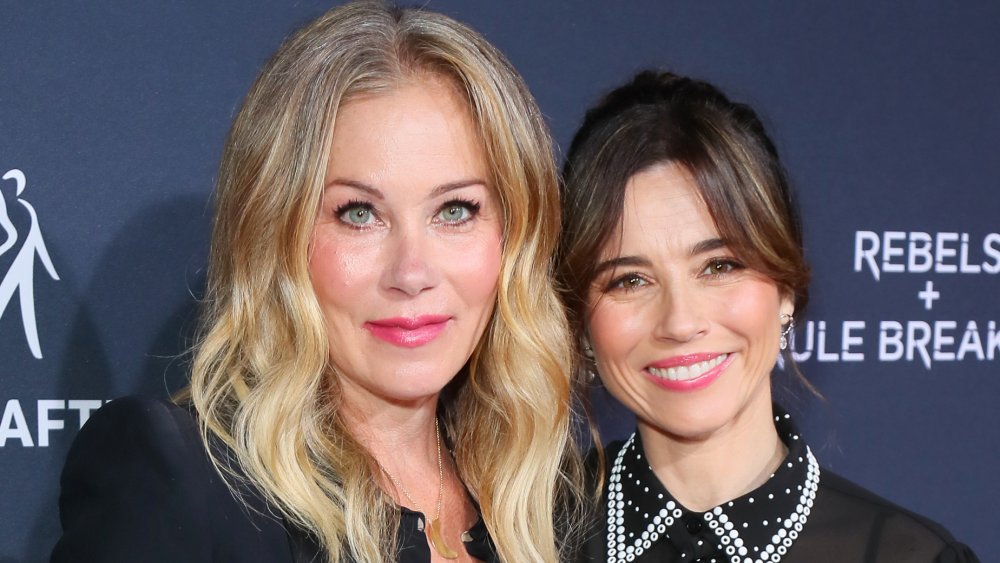 Leon Bennett/Getty Images
Christina Applegate and Linda Cardellini are both forces of nature in their own right, but when the two got cast as the main characters on Netflix's Dead to Me, their chemistry was undeniable. Applegate plays Jen Harding, a sassy mom of two who is mourning her husband following a devastating car crash, while Cardellini plays Judy Hale, a free spirit who quickly befriends Jen at a grief group. From then on, Jen and Judy's lives are forever intertwined.
In the dark comedy, Jen and Judy experience some ups and downs in their relationship, but in the end, the important message is that the two won't let anything come between them — even hurtful secrets. "One of the things that the show reaffirms for me is how important female friendships are," Cardellini told Parade in May 2020.
Even though some casts and crews in Hollywood are notorious for not getting along behind the scenes, Cardellini and Applegate don't seem to have that problem. So, how exactly did their friendship blossom? Let's find out.
Christina Applegate and Linda Cardellini 'immediately bonded'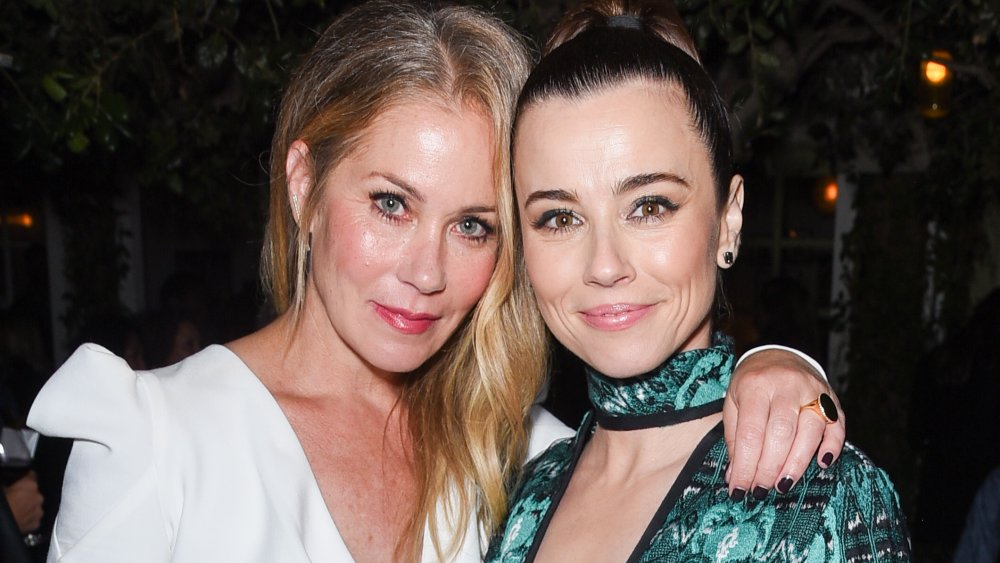 Presley Ann/Getty Images
Despite Christina Applegate and Linda Cardellini playing best friends on Dead to Me, the two only met "a week or so before [their] table read," the Anchorman star said in an interview with Yahoo's BUILD Series in May 2019. "And that was it. We just talked about life and motherhood and anxiety and stuff, didn't really talk about the show much, really just talked about ourselves. We immediately just bonded, and it was good."
On the show, Applegate and Cardellini's characters deal with their fair share of tragedy — death, infertility, and cancer — but the Hollywood stars revealed that their friendship off-screen helps them with their roles. "In order to play these characters and play the things that we had to go through, we both need to feel really safe with each other as friends and as actresses because we had to really go bye-bye, you know what I mean," Applegate explained. "You can't tap into that if you don't feel safe, so it was really nice to have someone that I felt safe with."
Christina Applegate and Linda Cardellini came alive on the set of 'Dead to Me'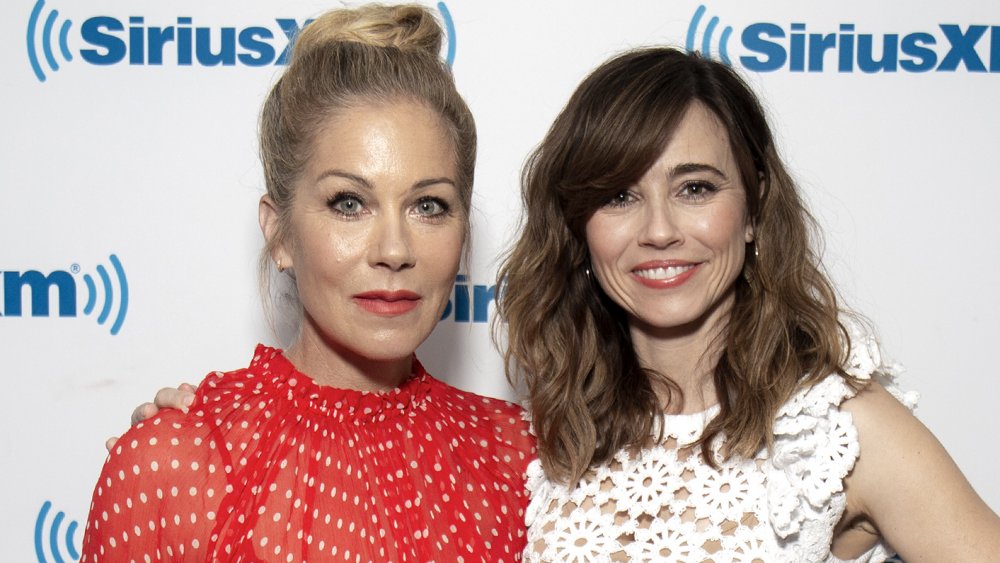 Santiago Felipe/Getty Images
After spending so much time with one another on set, Christina Applegate and Linda Cardellini were able to let their creative juices flow. In fact, the two "did some incredible improv" while shooting the Netflix series, which was "spur of the moment," according to Liz Feldman, the creator of the show. "Some of those moments are my favorite moments in the show and it really is them," Feldman said in an interview with Yahoo's BUILD Series in May 2019.
"When we were shooting the pilot, there is a scene on the beach where they are just sort of sitting ... We shot that over a very long night and every time the director yelled 'cut' or they would do a new set-up for different lighting, they just sat there together under one blanket, and we were like, 'What are they doing?' They were just talking, and they were just chatting and sometimes they would be laughing."
Feldman continued, "The mics were off, they just spent the whole night like those two people, and I think what you watch that in the pilot are really these two incredible women becoming friends."
As of this writing, season 3 isn't confirmed yet, but we are counting down the days until these two ladies are back in our lives.