Here's How Demi Moore Stays So Fit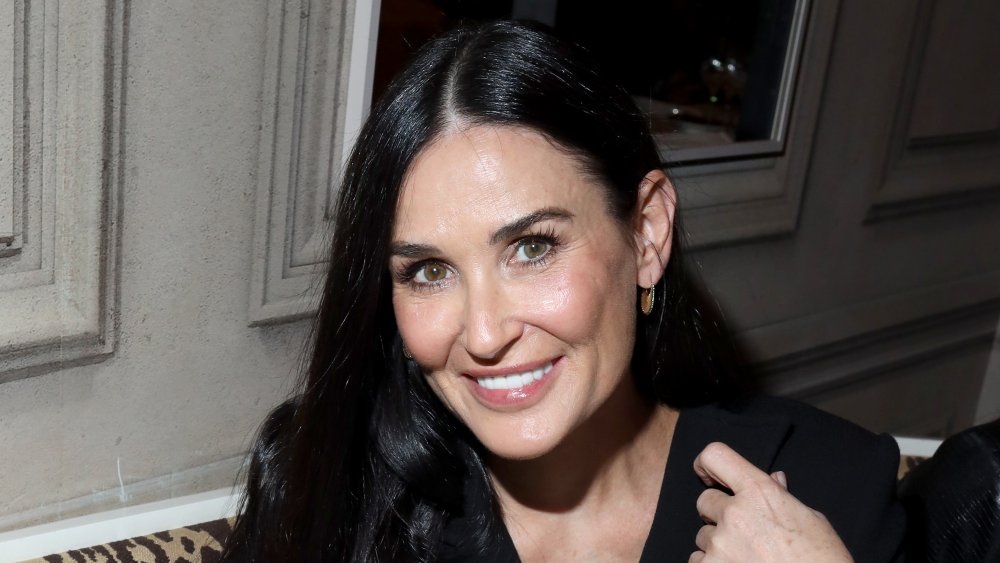 Victor Boyko/Getty Images
Demi Moore just keeps getting hotter and she's not shy about showing some skin or her rockin' bod. The actress posed nude on the cover of Harper's Bazaar's October 2019 issue and revealed that she counts on a variety of healthy eating and exercises to stay healthy and in shape.
Back in 2013, her trainer at the time, Gregory Joujon-Roche, told InStyle that Moore was doing yoga and a mixture of strength training. However, Moore said on Instagram in May 2019 that she stopped working out for a while before going back to it. And when she got back into her workout game, she went straight for the super trendy Mirror. 
The Mirror is exactly what it sounds like — it's a mirror that looks like just a mirror on the wall when it's not in use, but once you turn it on for a workout, it becomes a personalized, interactive home gym. Moore also turned to dancing for her workouts, according to a Women's Health report in April 2020. Meanwhile, Celebrity Health Fitness reported that Moore sticks to a raw and vegan diet to keep weight off and "slow the aging process." Whatever she's doing is working, because Moore looks better and healthier than ever.
Demi Moore's healthy living plan has changed a lot over the years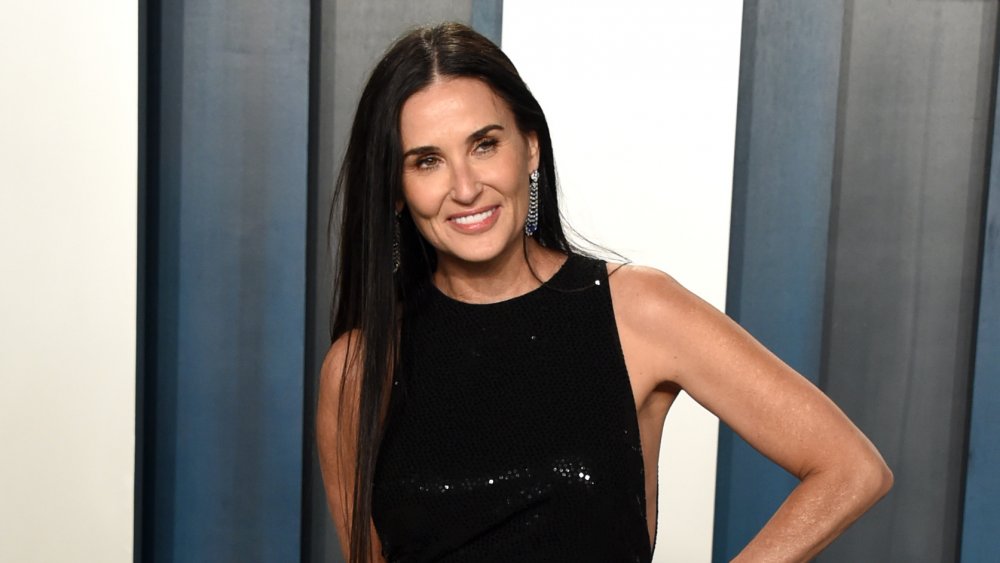 John Shearer/Getty Images
Demi Moore's workout plan has gone through many phases throughout her life. Celebrity Health Fitness reported that when Moore was a young actress and model, she relied on a different workout plan than she does now. "Moore, who admitted she was obsessed with being young and skinny, used to do punishing daily workouts that included running six miles a day, long-distance cycling, and lifting weights for up to two hours daily," according to the outlet.
Once the actress hit her 40s, though, everything changed, and she slowed it down a little and turned to low-impact workouts like yoga and Pilates instead. However, she took a break from working out, if her Instagram post about The Mirror is anything to go by. After her break, she eased herself back into a workout routine with lower levels on The Mirror and dancing, although according to Women's Health, Moore views dancing as more fun than exercise — but it is an incredible cardio workout! 
In the months since Moore's Harper's Bazaar cover, she's taken a break from extensive workouts again, telling makeup artist Gucci Westman in February 2020 that the only workouts she's doing right now are ones of the mind.