Here's How Much Drew Brees Is Really Worth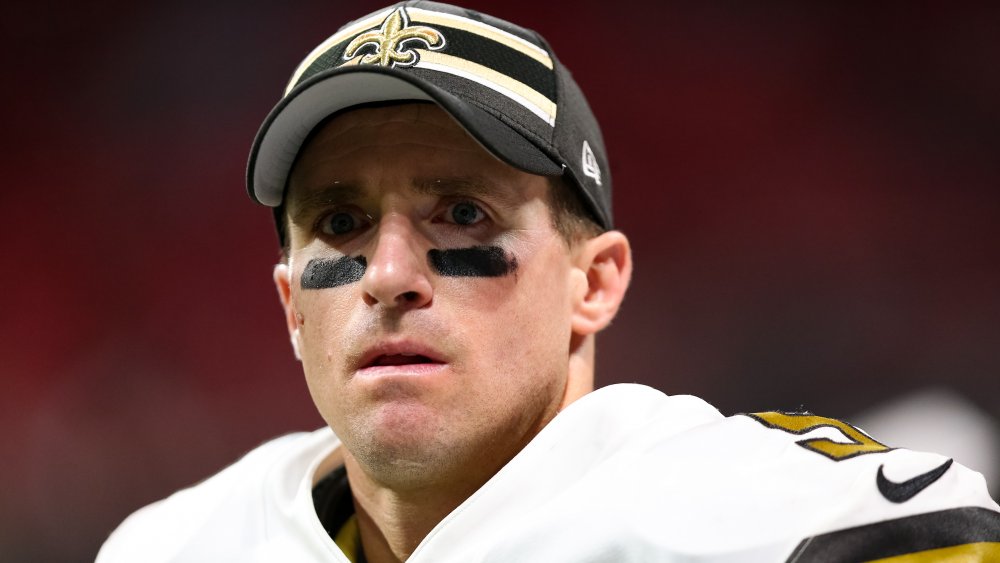 Carmen Mandato/Getty Images
As Black Lives Matter protests sweep the nation, celebs are using their platforms to amplify black voices and express support for the movement. However, while a lot of stars have taken the time to educate and motivate their followers, others have alienated fans with their seemingly racist views.
New Orleans Saints quarterback Drew Brees, for instance, told Yahoo! Finance in June 2020 that he "will never agree with anybody disrespecting the flag of the United States of America" when it comes to NFL players who choose to kneel during the national anthem. Brees, whose grandfathers fought in WWII, added that, while everything certainly isn't perfect, standing during The Star-Spangled Banner honors "all that has been sacrificed, not just those in the military but, for that matter, those throughout the civil rights movements of the sixties."
While Brees attempted to walk back his comments, admitting via Instagram that his statements "were insensitive and completely missed the mark on the issues we are facing right now as a country," for many, the quarterback's apology wasn't enough. Videos of fans burning Brees' jersey soon began to pop up across the web, as Saints loyalists expressed their outrage over his remarks.
In January 2020, Business Insider reported that, over the course of his career, Brees has pulled in almost $245 million. The quarterback remains ones of the highest paid NFL players of all time. But will Brees' remarks hinder the quarterback's long-term reputation or his next payday? 
Drew Brees and his wife don't mind donating to causes they support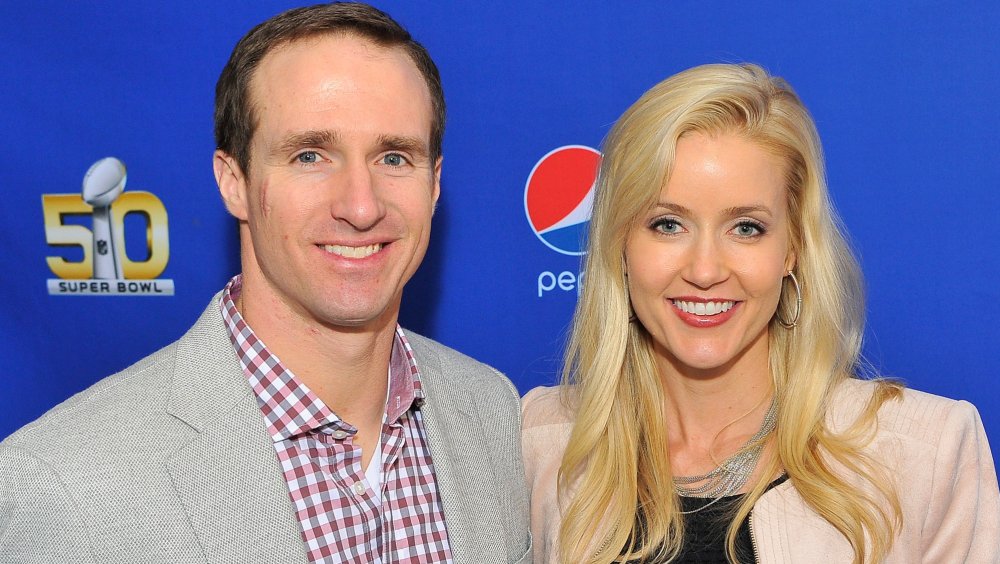 Steve Jennings/Getty Images
Before quarterback Drew Brees came under fire for his comments about kneeling during the national anthem, the Saints star and his wife pledged to donate $5 million to support Louisiana's coronavirus efforts. With a net worth of $120 million (via Celebrity Net Worth), a two-year contract extension worth $50 million (via Forbes), and endorsement deals worth around $16 million (via OpenDorse), Brees and wife Brittany are known for their continued generosity.
As of this writing, Brees' family has donated more than $33 million to help cancer patients worldwide through the Brees Dream Foundation, per the Los Angeles Times. However, in 2020, the Brees' stepped up to aid organizations struggling under the weight of the Covid-19 pandemic. "The priority now is helping our communities get through this tough time," Brees posted on Instagram in March 2020.
After "considerable research and conversations with local organizations," Brees announced they would be "mobilizing [their] partnerships with Second Harvest Food Bank, Ochsner Health Systems, Walk-Ons, Jimmy Johns, Smalls Sliders, and Waitr to prepare and deliver over 10,000 meals per day throughout the state."
He pledged to help out "for as long as it takes to children on meal programs, seniors, and families in need," adding, "Let's all do our part, maintain hope, and get through this together."
Perhaps Brees will adopt the same mindset and use his wealth to support Black Lives Matter protestors as they relentlessly fight to end racism and police brutality.