The Real Reason Tori Spelling Had A Turbulent Relationship With Her Mom
Tibrina Hobson/Getty Images
Tori Spelling knows how to make headlines, but it's not always for the best reasons. The actress rose to fame playing Donna Martin on Beverly Hills, 90210, a '90s teen soap which was produced by her father, Aaron Spelling. According to the U.K.'s Independent, Aaron actually produced many iconic TV shows, including Dynasty, Melrose Place, and Charlie's Angels.
While Aaron's success as a producer set both himself and his family up for a life of luxury, it also contributed to a trail of conflict between his wife, Candy Spelling, and their eldest child, Tori Spelling. According to the Independent, trouble started brewing in 2006 when Tori, who was 32 at the time, left her first husband, Charlie Shanian, to run off with Canadian actor Dean McDermott. To make matters worse, Aaron died the same year.
What ensued was a back-and-forth between mother and daughter. Tori reportedly found out that her father had died after receiving a text from a friend as Candy "refused to call," per the Independent. Following her father's death, the '90s star learned that of her father's estimated $500 million estate, she and her brother would inherit $800,000 each. 
This led to some wild drama between Tori and Candy which wasn't really resolved for years.
Candy Spelling said Tori Spelling didn't even know why she was mad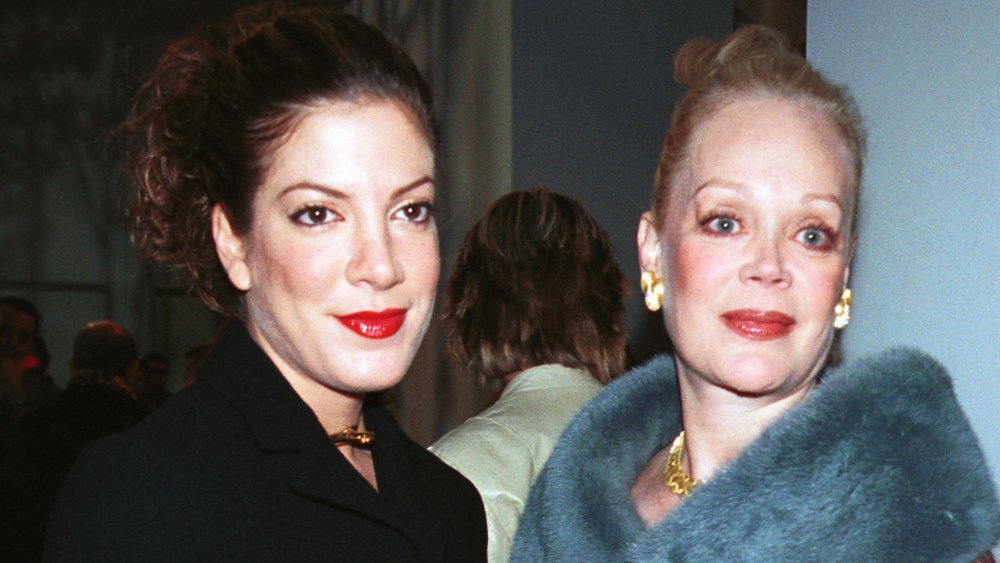 Arnaldo Magnani/Getty Images
Candy Spelling seemingly decided to capitalize on the drama between her and her daughter, Tori Spelling, by releasing her memoir, Stories from Candyland in March 2009, which, according to the Independent, had plenty of negative material about Tori.
Also in 2009, Candy told People that she was planning on selling Spelling Manor, their "56,000-square-foot mansion" worth $150 million, where Candy had lived since 1991. While discussing the sale with People, Candy mentioned that she wouldn't have listed the mansion if she had any hope left that she'd speak to Tori or Dean again.
According to People, Candy said: "I don't see Tori and Dean anymore." She added, "I used to see Liam, but no longer. And I've never met Stella." (At the time, Tori and Dean only had their first two children – they now have five.) Candy admitted that she didn't know why she and Tori were feuding, saying, "I've tried to talk to her, but that doesn't work. She may not even know why she's angry."
While Candy's been pretty open about her side, Tori has also taken advantage of her platform to take a few digs at her mom.
Tori Spelling's relationship with her mom was rocky from the start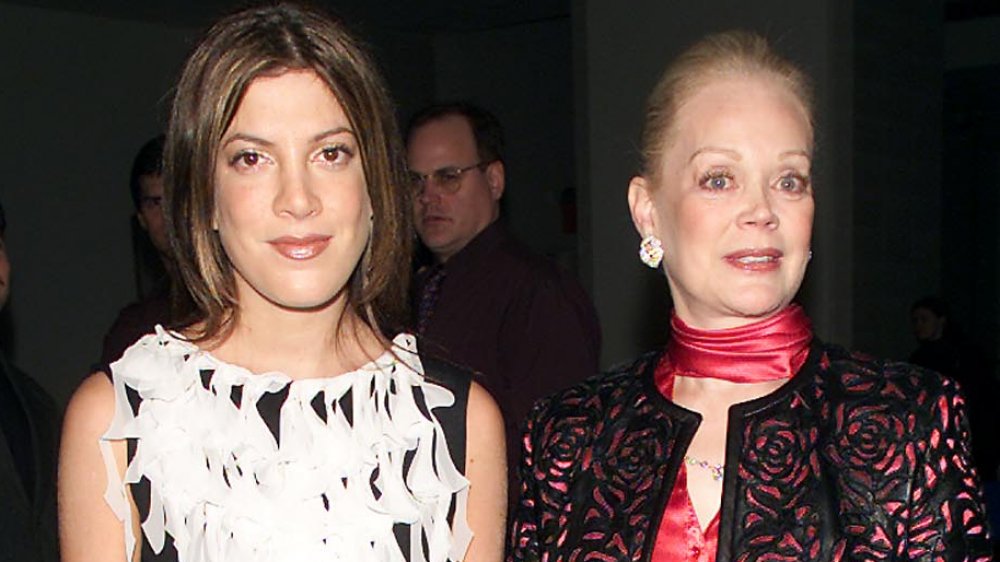 Evan Agostini/Getty Images
It seems that the apple doesn't fall very far from the tree. Like Candy Spelling, Tori Spelling decided to write a book (several, in fact) to share her side of the story. In 2008, she published sTORI Telling, and just one year later she shared her book Mommywood with the world. 
According to the Independent, Tori used her autobiographies to tell childhood stories of Candy dressing her up in costumes that were way beyond her maturity level as a five year old. For instance, Tori said many of the costumes she wore "had fake breasts and hip enhancements sewn into their fabric," per the outlet. 
In sTORI Telling, Tori shared another incident from when she was 12. Tori asked her mother, "Am I pretty?" Candy replied, "You will be when we get your nose fixed." The Independent noted that Tori's "first nose-job followed four years later."
While, at one point, Candy and Tori obviously didn't have the best relationship, the mother-daughter duo have happily reconciled. In 2019, Tori appeared on Watch What Happens Live with Andy Cohen and, when asked about her relationship with her mom, she said: "It's good, really good right now."
Tori confirmed that Candy has since moved to a massive apartment, affectionately called "the Manor in the Sky," which her grandkids have visited.