Thomas Gibson Suspended From Criminal Minds For Kicking Producer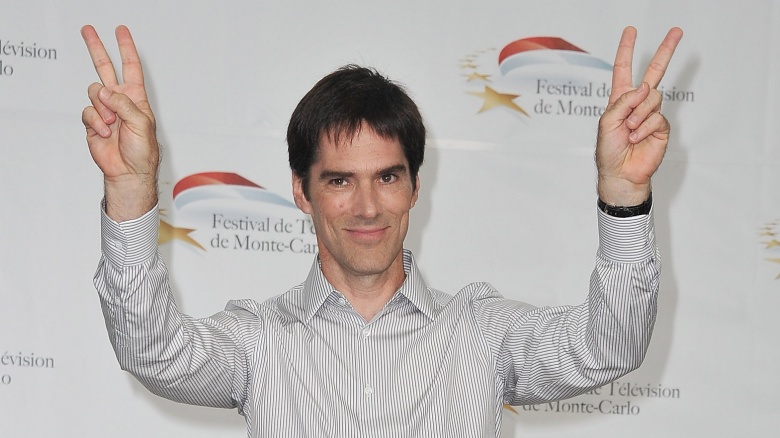 Getty Images
Criminal Minds star Thomas Gibson got a little too touchy on set recently, and now he's in hot water with human resources.
TMZ reports that the actor assaulted a writer and co-executive producer of the series named Virgil Williams, resulting in Gibson getting suspended from the show for two episodes.
A source told Page Six that the fight started with a disagreement over a script for the episode, which Gibson was both starring in and directing. "It wasn't like [Gibson] punched him. Williams is a boxer and a martial artist, he's no angel. He can be very aggressive," the source said. "[Williams] got very aggressive, so Thomas walked away and then he felt like the guy was coming after him. He turned around and kicked just on instinct, like a reflex." Sources also told TMZ that Williams "has a super macho ego."
Gibson's record isn't squeaky clean either. Production sources told TMZ that he had to undergo anger management therapy for an incident in 2010 when he allegedly pushed an assistant director for moving too slowly.
Deadline reports that Gibson's character, Aaron Hotchner, will be written out of the episodes affected by his suspension, and that his future at the series is currently "under review."
Gibson told TMZ, "There were creative differences on the set and a disagreement. I regret that it occurred. We all want to work together as a team to make the best show possible. We always have and always will."