The Truth About Rashida Jones' Famous Parents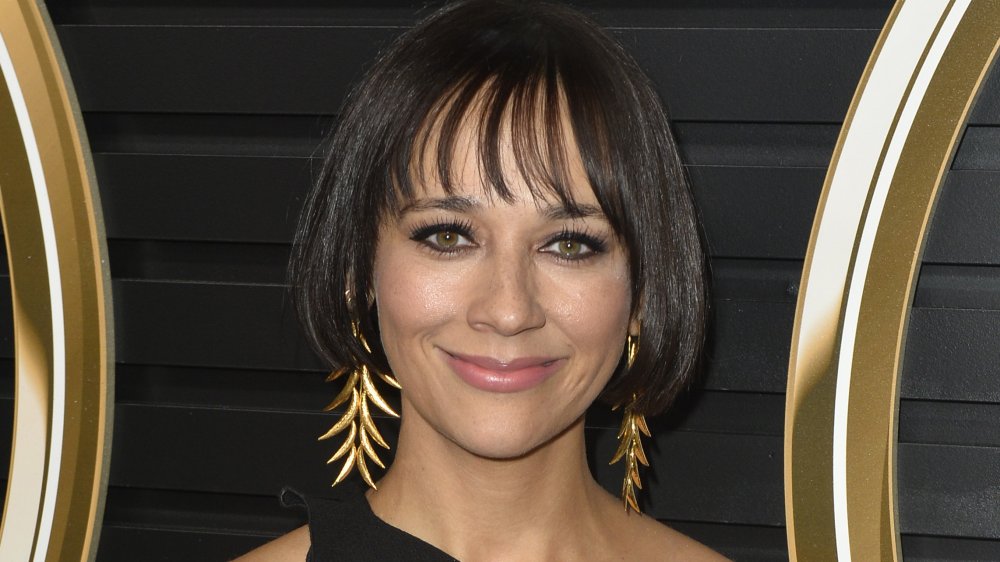 Jerod Harris/Getty Images
After landing roles on some of the greatest television shows ever (The Office! Parks and Recreation!), and nabbing memorable roles in movies (Celeste and Jesse Forever, The Social Network, I Love You, Man), actor Rashida Jones has established herself as a fan favorite.
Jones is the type of actress that you can't help but fall in love with, no matter what she character she plays. A perfect example of this is when she admitted during an episode of the Office Ladies podcast (hosted by former Office co-stars, Jenna Fischer and Angela Kinsey), that the role of Karen Filippelli was supposed to go another way. Karen was written to be more ornery, sour, and mean," Jones revealed, which is surprising given how likable Karen was.
Her success on The Office played a key part in her landing the role of Ann Perkins in Parks and Recreation. The show, which she left in the middle of the sixth season, is arguably her most well-known credit to date. She remembers her time on the series fondly, even rejoining the cast for a reunion episode in 2020. She also gave a touching shoutout to the show via Instagram, calling it "the most magical seven years" of her career.
Now that we've revisited Jones' rise to fame, let's switch gears a bit and get to know her famous parents.
Rashida Jones' parents are super famous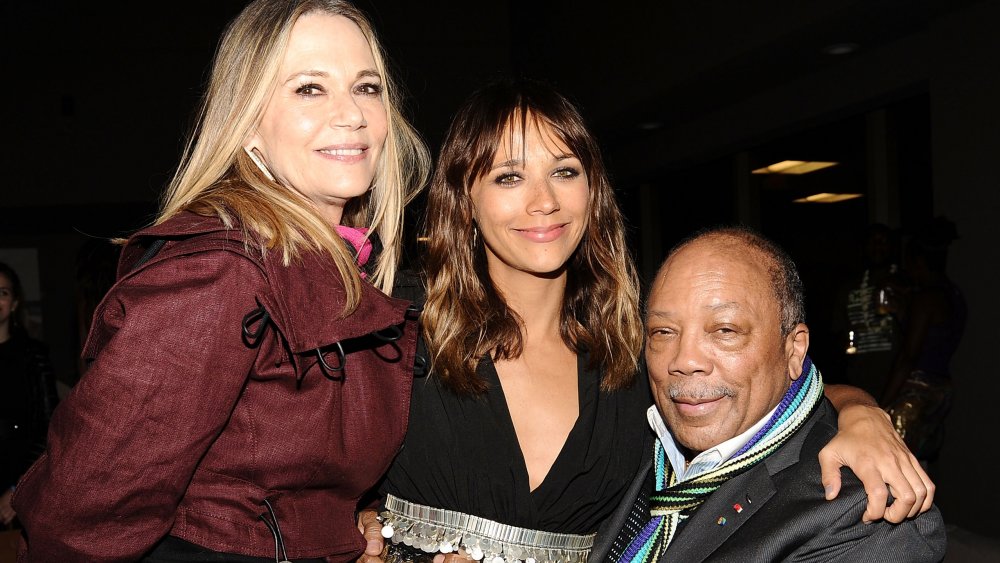 Angela Weiss/Getty Images
Rashida Jones has had enormous success in Hollywood, and while we think it's due to her incredible talent, some may claim nepotism. Oh, didn't you know? Jones' parents are wildly famous.
Rashida was born in Los Angeles to actress Peggy Lipton (Mod Squad, Twin Peaks) and music producer Quincy Jones (he has 23 Grammys, according to Vulture). Having two incredibly famous parents might have helped her out, but Rashida recalls her father saying she'll always have to work hard no matter what. "My dad is all about mastery," she told Net-a-Porter. "He said, 'Whatever you do, you have to work really hard to get really good at it.'"
After The Mod Squad, Lipton took a long hiatus from Hollywood to raise Rashida and her sister, Kidada. "My mother and I are more than best friends; we are partners in crime," she told Oprah Magazine in 2009. "Mom is the most unconditionally loving person I will ever know, and she has always supported me on every level."
Sadly, Lipton passed away in 2019 from colon cancer. "We can't put all of our feelings into words right now, but we will say: Peggy was and will always be our beacon of light, both in this world and beyond," Rashida and Kidada said in a shared statement, per The Grapevine. "She will always be a part of us."
Now that we've covered Rashida's background, let's see what other celebrities have famous parents!