The Truth About Ariana Grande's 13.7 Million Dollar Home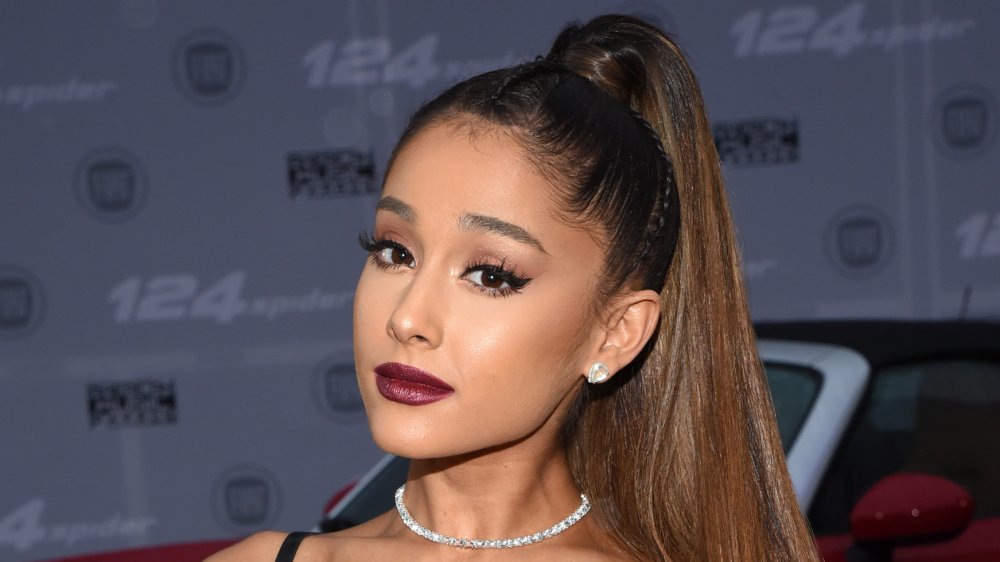 Michael Kovac/ama2016/Getty Images
"Breakfast at Tiffany's and bottles of bubbles," as the list goes. "Lashes and diamonds, ATM machines / Buy myself all of my favorite things." That's what Ariana Grande sings in "7 Rings," a tune in which she boasts about the things that she can afford to spend money on. During the course of a career that's seen Grande transform from a child star to someone who dominates the music scene, she's certainly earned enough money to snap up whatever she wants, whether it's cases of top-notch Champagne or a store's worth of pricey jewelry.
Something else that she can afford, according to the song, is "a crib [that she bought] just for the closet." While we don't know if that's indeed how and why she chooses what real estate to purchase, what we do know is that the singer spent millions of dollars on a home that sounds worthy of her pricey tastes. To be exact: Grande's Hollywood Hills' home set her back a cool $13.7 million, according to the Daily Mail. Thankfully, it sounds like it was worth every penny.
Ariana Grande's home offers 'canyon-to-ocean views from every room'
Ariana Grande's fortune-boasting music and seemingly high-maintenance style might lead you to believe that she's the kind of star who owns a home that's just as fabulous as she is. In the singer's case, this seems to be completely accurate, at least if you judge by the "modern nest" that Grande picked up in June 2020, according to the Los Angeles Times.
Per the outlet, Grande "bought a newly built home in the Hollywood Hills' Bird Streets area," which was designed "by L.A.-based firm iDGroup." The three-story, over 10,000-square-foot abode — which offers four bedrooms and seven bathrooms as well as "decking and balconies on three levels" — is meant to "capture canyon-to-ocean views from every room," which is surely just as impressive as the 16-foot-high ceilings, hardwood floors, and "pocketing walls" that "open directly to an infinity-edge swimming pool." 
In case that's not enough, there's also "a minimalist-vibe kitchen, an office, fitness studio, a cedar-lined wellness center, a lavish bar, and a 300-bottle wine cellar on the lower floor," not to mention the fact that there's an entire "entertainment level."
Frankly, the home first went on the market two years prior to Grande's purchase at a whopping $25.5 million and then was listed again for $17.495 million, which makes it seem like the singer scored a pretty sweet deal for herself by buying the property for under $14 million. She saw it, she liked it, she wanted it, she got it!