The Untold Truth Of Hank Williams Jr.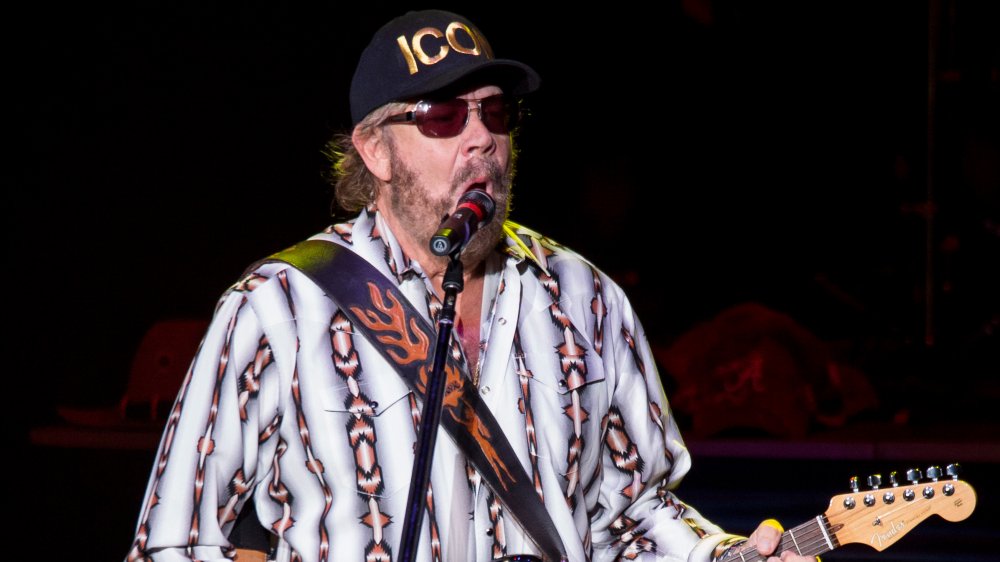 Scott Legato/Getty Images
In mid-June 2020, Katherine Williams-Dunning — the daughter of country singer Hank Williams Jr. — was killed in a car crash in Tennessee. The 27-year-old was driving the car, which was towing a boat, and crossed a highway median and rolled over, per USA Today. Katherine was killed in the impact and her husband, Tyler Dunning, was taken to a hospital in the aftermath. Hank Jr. didn't immediately release a statement following his daughter's death, but other family members pleaded with fans to pray for Katherine, her husband, and their two kids.
In a now-deleted Facebook post, per People, country musician Sam Williams wrote, "My sister and brother in law have been In a terrible accident. Please pray for them so hard! Katie Williams and Tyler Dunning." He added in a subsequent post, "NEED EVERYONE WHO SEES THIS TO PRAY FOR KATIE WILLIAMS RIGHT NOW AND TYLER DUNNING !!!!!!!!! PLEASE!!!!!!" 
Holly Williams captioned a family pic on Instagram, "I have no words. On Friday morning I talked the family into taking this picture and had no idea it would be our last together with my precious little sister Katie. We all went to my great aunts funeral on Thursday whom we all loved dearly, and now are faced with another one." 
The Williams family is seemingly very close, and they all share a talent for music.
Hank Williams Jr. is a family man and proud dad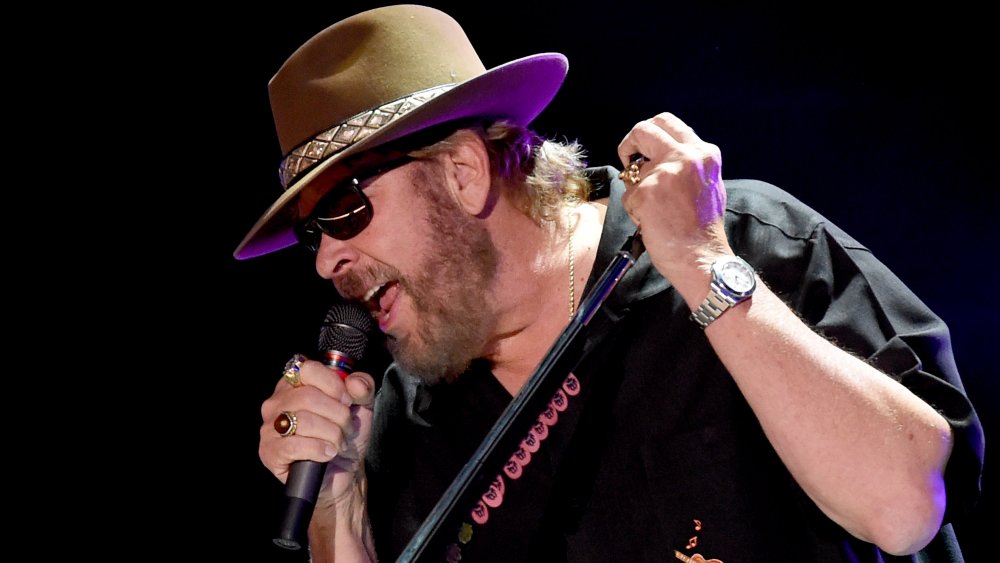 Rick Diamond/Getty Images
Hank Williams Jr.'s family is full of stars. He is the son of country music icon Hank Williams Sr. and his five kids are just as talented as them both. Per Taste of Country, Katherine Williams-Dunning and her brother Sam Williams were born to Hank Jr. and his third wife, Mary Jane Thomas. Katherine also has a half sibling named Shelton Hank Williams, or Hank III, from Hank Jr.s' first wife, as well as half sisters Holly and Hilary Williams, who were born to Hank Jr.'s second wife, Becky White. 
In 2015, Hank Jr. said that music is a family tradition in an interview with the Oklahoman, "Daddy was the original rock star in the family where artists of all genres looked up to him for his writing and singing. It was very hard after he died, because everyone looked at me like (I) was supposed to fill his shoes and be just like him. Mother put me on stage at 8 years old singing daddy's songs, and as I grew older, I realized I needed to do something different."
The country singer added, "Now as my son and daughter are making their own way in the business, they have [to] create their own sound and identity like I did. Holly performs amazingly acoustic while Shelton goes a bit edgier, but remember, he did all Daddy's stuff early on, too." He is obviously very proud of his kids.
Hank Williams Jr. started in the music industry at a young age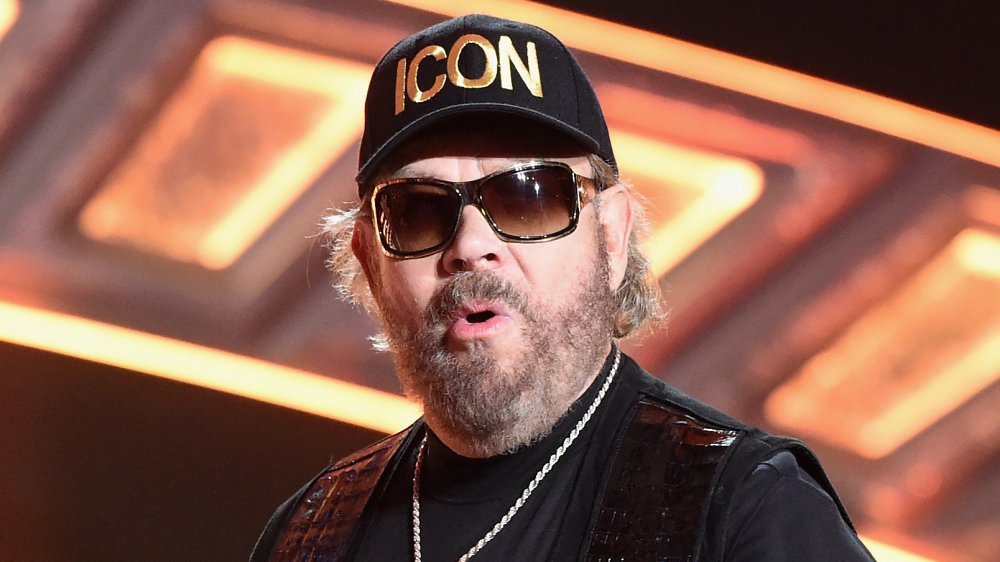 Jason Merritt/Getty Images
Hank Williams Sr. died when Hank Williams Jr. was only 3. His mother really did put him on a stage at a young age, encouraging him to play his dad's catalog, per The New Yorker. By the time he was a teenager in 1966, Hank Jr. had his own single, "Standing in the Shadows," and then he had a number-one hit with "All For The Love Of Sunshine" in 1970, according to Billboard. After that, he had a series of other number-one country hits. Although things were going well for Hank Jr. early in his career he still struggled with alcohol and drug abuse, in addition to mental health issues that eventually led to an attempted suicide, per CBS News. 
Then, in 1975, he had a near fatal fall off of Ajax Peak in Beaverhead County, Mont. that changed his life completely upside down, and he wouldn't be where he is today without it. He said of the fall, per Taste of Country, "Many people don't realize that June Carter Cash was my godmother. She and Mother were very tight. When I fell, there were only two people I saw when I woke up in the hospital bed, and that was Johnny and June." He said their support "really helped."
Clearly, Hank Jr. and his family have been through a lot, especially now, given his daughter's death. Hopefully they can lean on each other.