The Truth About Jason Mraz's Wife, Christina Carano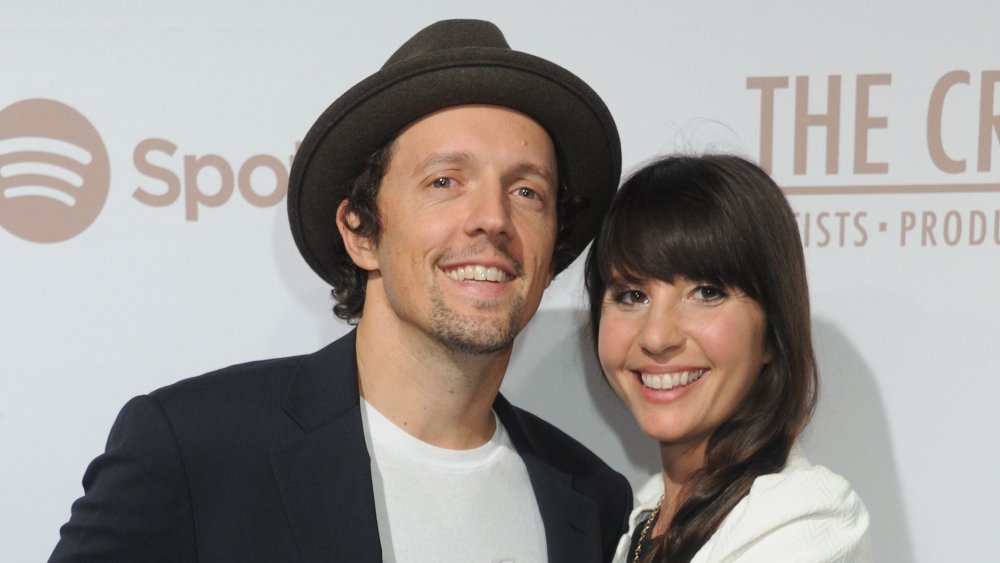 Gregg Deguire/Getty Images
In recent years, singer-songwriter Jason Mraz has transitioned from indie darling to mainstream hitmaker with little to no effort. His catchy lyrics and cheerful vibe have garnered him more success than he could have imagined. But Mraz's professional achievements don't define him. Instead, it's his love for the earth and love for his wife Christina Carano that have brought the "I'm Yours" singer peace and happiness.
Carano, who goes by Tina, met Mraz at the Hermosa Beach café she used to own in 2007, but despite their mutual attraction, both were dating other people at the time. "I felt an instant connection to her and have admired her integrity and practices since day one," Mraz told Osider Magazine (per HuffPost). "Back then, we were dating other people and were both super busy with our careers. But I did always say to myself, 'I hope I meet a girl like her someday.'"
"In 2011, we both found ourselves single and decided to collaborate," he added. "She is whole-hearted in every action, is extremely generous, completely drama-free, and has the most intuitive-genius-mind in the kitchen. Not to mention her smile absolutely melts me." Fate stepped in, and four years later, the pair wed in an open-air ceremony at the Historic Polegreen Church. Mraz celebrated the occasion via social media, where he captioned his Instagram post, "Today I was made the luckiest man in the world."
But who's his wife, you ask? She's Mraz's perfect partner, of course.
Jason Mraz and Christina Carano are both passionate about farming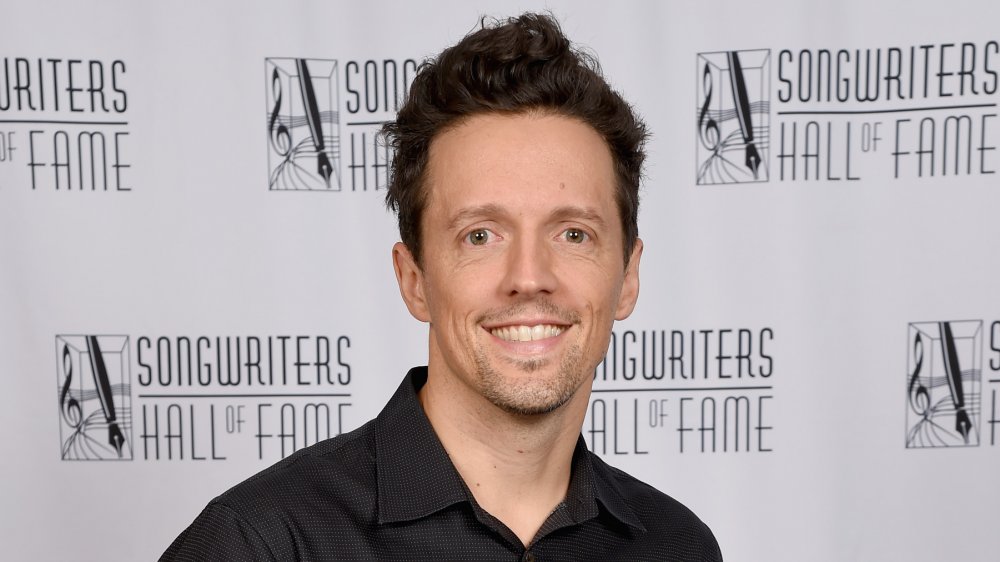 Gary Gershoff/Getty Images
While Christina Carano isn't one to steal the spotlight from her husband, Jason Mraz's fans know that his wife shares his passion for farming and his love for the planet. "We're truly blessed in so many ways — like living in Oceanside together on a farm, where he grows our food and I cook it," she told Osider (per Bustle). Mraz added that Carano has an "intuitive-genius mind in the kitchen," which has us drooling at the thought of what their dinner table must be like. After all, Carano believes it's her "generation's duty to bring back the home-cooked meal, to bring families together, and to slow down and say thank you [to] those who worked hard to put food on the table."
"Farms are the new universities," she added. "Without farms and farmers, our society will be forced to eat genetically modified food created in labs — void of nutrients, and nature's good intention. Some might think there's no future in farming. But without farming there's no future."
Carano also noted that she and Mraz have "created a really awesome life together" and that they make a "great team," because "he inspires [her] and empowers [her] everyday to live [her] best life and he cares so deeply about the things that really matter." Carano and Mraz clearly have the same priorities in life, so it's wonderful that these two found their way back to one another in due time.
Christina Carano helped Jason Mraz come to terms with his sexuality
Jason Mraz has always been vocal about his support for the LGBTQ+ community. Years ago, he promised he wouldn't get married until gay marriage was "legal and equal" (per Us Weekly), and, in 2018, he wrote a poem for Billboard in celebration of Pride Month. "You stood up for me/You stood up for the world/And now the world is better because of you/We still have a long way to go/But know/I am bi your side/All ways," he wrote. Was this Mraz's way of coming out to his fans?
It was! As the Grammy Award-winner confirmed to Billboard the following month, he had been grappling with his sexuality for quite some time, but his wife helped him come to terms with his true self.
"Honestly, I didn't realize it was going to be so telling," Mraz said. "But I've had experiences with men, even while I was dating the woman who became my wife. It was like, 'Wow, does that mean I am gay?' And my wife laid it out for me. She calls it 'two spirit,' which is what the Native Americans call someone who can love both man and woman. I really like that."
Carano told Osider (per Bustle) that "after several years of crushing on [Mraz]," she's happy they finally got their chance because "now he's [her] stud" — and she's openly eager to stand by her man no matter what.