Thomas Gibson Fired From Criminal Minds After On-Set Fight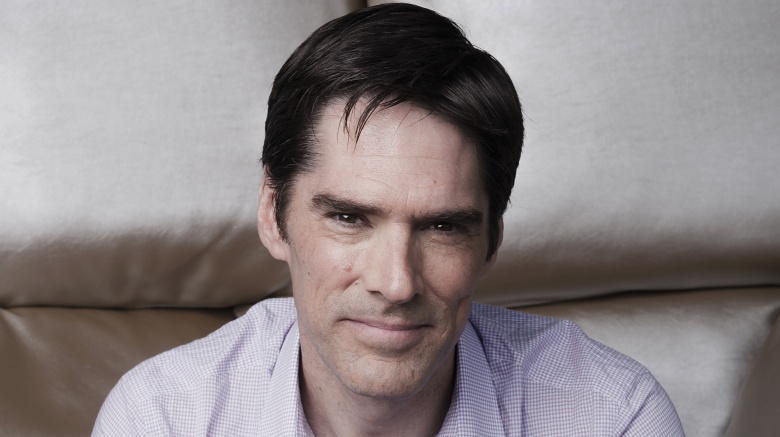 Getty Images
Criminal Minds will have one less cast member from hereon out. Page Six reports that Thomas Gibson, who plays Special Agent Aaron Hotchner in the long-running series, has been fired. "Creative details for how the character's exit will be addressed in the show will be announced at a later date," according to a statement from ABC Studios and CBS Television Studios.
TMZ previously reported that producers were on the fence as to whether or not to keep Gibson on the show, noting that if he did stay, it would be solely as an actor and that he wouldn't be able to direct any future episodes. Writers were reportedly already developing a storyline that eliminated Gibson's character before his firing was announced.
At the time of his termination, Gibson was on a two-episode suspension from the series after getting into a fight with co-executive producer and writer Virgil Williams. However, a source insisted to Page Six that Williams was the antagonist in the altercation. "[Williams] got very aggressive, so Thomas walked away and then he felt like the guy was coming after him," the insider said. "He turned around and kicked just on instinct, like a reflex."
Gibson's firing may not have stemmed from that particular incident, but from a habit of losing his temper. According to TMZ, Gibson has had several prior freakouts on set and was previously forced to take anger management courses after pushing an assistant director during a shoot.
The Criminal Minds writers will have a challenging season ahead. Entertainment Weekly reports that Gibson's co-star, Shemar Moore, announced this spring that he was abandoning the role of Special Agent Derek Morgan to pursue other projects. Having lost two of its original characters, it's unclear whether the crime procedural's fall season will now have to be completely reworked.