What Brandon Sheets Has Been Up To Since Leaving Storage Wars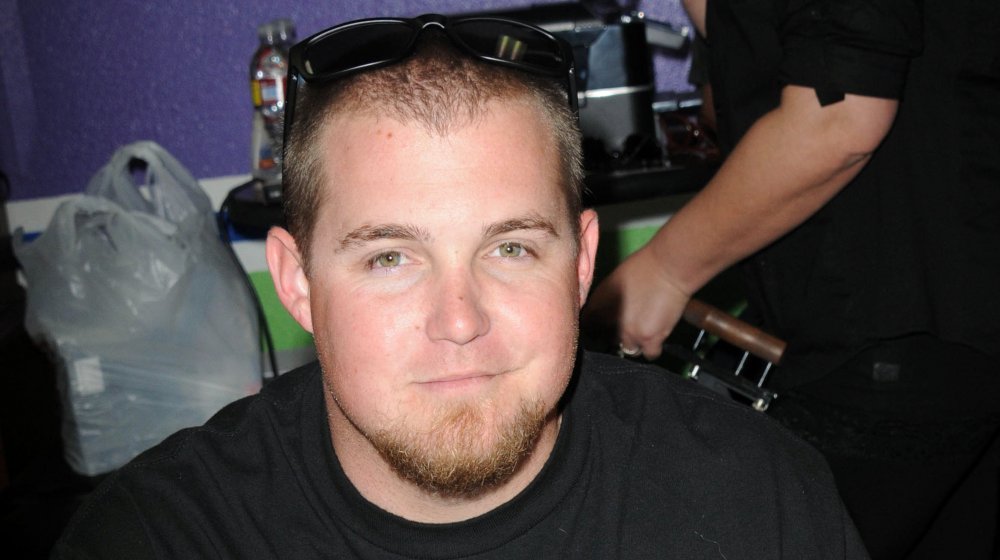 Albert L. Ortega/Getty Images
A&E's Storage Wars took the childhood idioms "finders keepers" and "one man's junk is another man's treasure" and turned them into a hit show that millions of viewers flocked to. Fans loved seeing the blind bids on unclaimed storage lockers that were potentially full of valuable treasures. The eclectic bunch of people making it all happen and orchestrating the buying of the lockers for thousands of dollars — sometimes for absolutely nothing inside — also kept viewers tuning in. 
One of the wheelers and dealers of the exhilarating TV series was Brandon Sheets, son of Darrell "The Gambler" Sheets. Over the course of the show's first nine seasons, Brandon had to stand up to the older auctioneers and prove himself given his younger age. After Season 9 in 2016, Brandon left the show because of budget cuts, as he tweeted that year. Since then, Brandon kept a pretty low profile, enjoying the married-with-kids lifestyle. 
Brandon Sheets was not pleased with the reason for his dismissal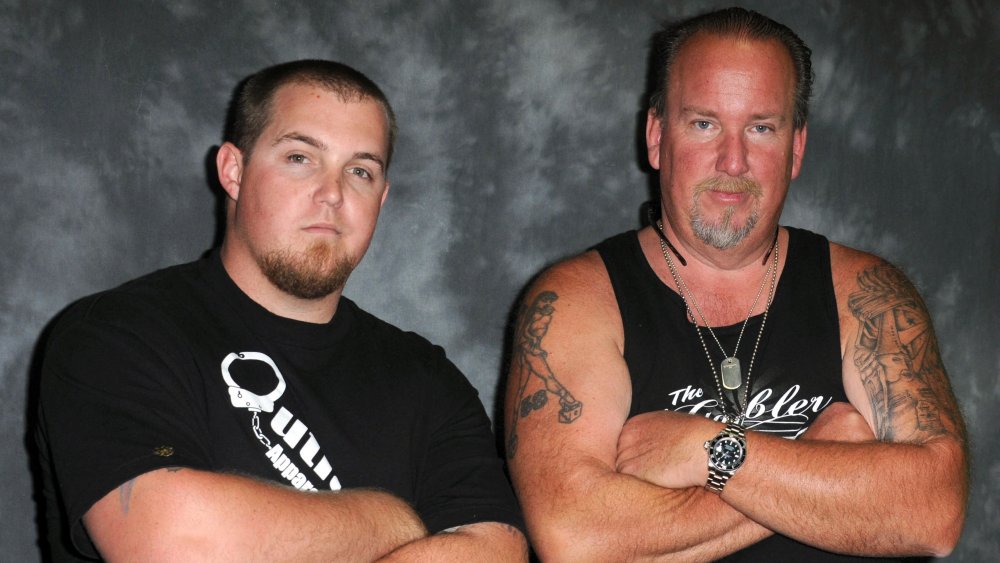 Albert L. Ortega/Getty Images
Darrell and Brandon Sheets had a few issues with the monetary payments of the show. In a 2015 TMZ article, sources claimed that Storage Wars was cutting Darren's payout in half, from about $30,000 to $15,000. In addition to the pay cut, Darren would only appear in four of the 26 episodes scheduled in the following season. Darren ended up staying on to the show, but Brandon didn't exactly like the way the show handled the entire situation, including his own departure. 
After the announcement of his leaving the show, months later, he tweeted, "Funny how @AETV fired me for lack of budget but they still have their people follow me on Social media and want me to do free stuff." Fans of Brandon's weren't happy about hearing the news, but the Storage Wars alum seemed to have taken a positive shift in lifestyles and is enjoying a less nationwide view of his life.
Brandon Sheets is living an 'Average Middle Class' life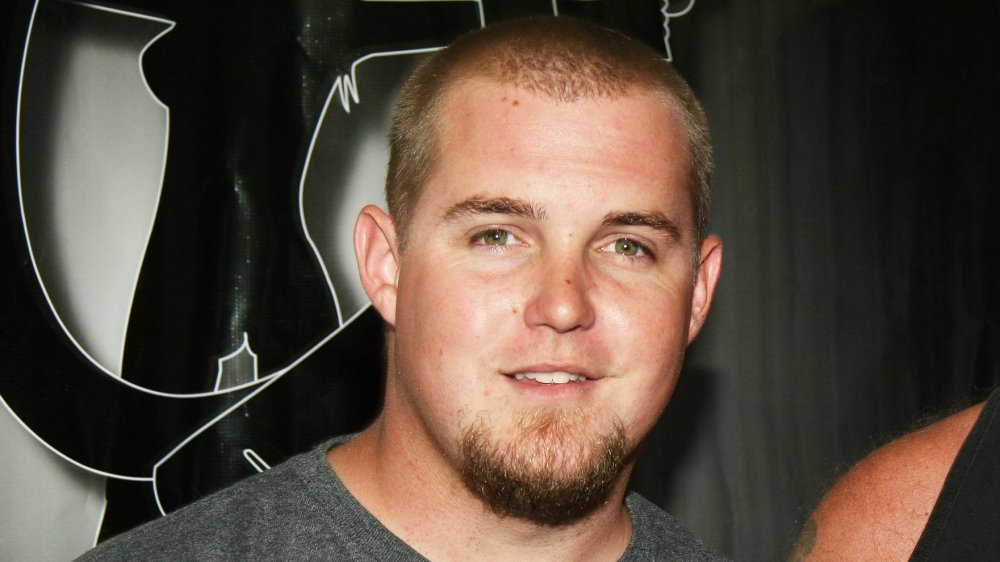 Tommaso Boddi/Getty Images
After leaving Storage Wars, Brandon Sheets went on with his life and shifted career paths — slightly. As of this writing, Sheets is a real estate agent with Keller Williams in Arizona. He and wife Melissa have two kids, son Laiden and daughter Addilyn a.k.a. Addie, and seem to live a typical suburban life. In fact, the former A&E star started a satirical MTV Cribs-like video series called Average Middle Class that mimicked the lavished lives of the rich and famous.
In his very average and very middle class world, Sheets is enjoying culinary delicacies, including strawberry pancakes and "Beastie BBQ Boy Boneless Chicken Thighs." While it seems like Brandon is perfectly fine off of the show, there's still a possibility in a Sheets reunion on Storage Wars. 
In a 2019 interaction with a fan on Twitter, Brandon said, "I would agree to do a final season with my Dad but the circumstances would have to be right for me. I have a Family and need to think of them first now. But I'd love to work with @DarrellGambler again!" We'll all just need to wait and see if that ever happens.